The Portuguese manager Jose Mourinho has chosen Brazilian striker Ronaldo Nazario over Lionel Messi and Portuguese forward Cristiano Ronaldo in terms of skills and talent.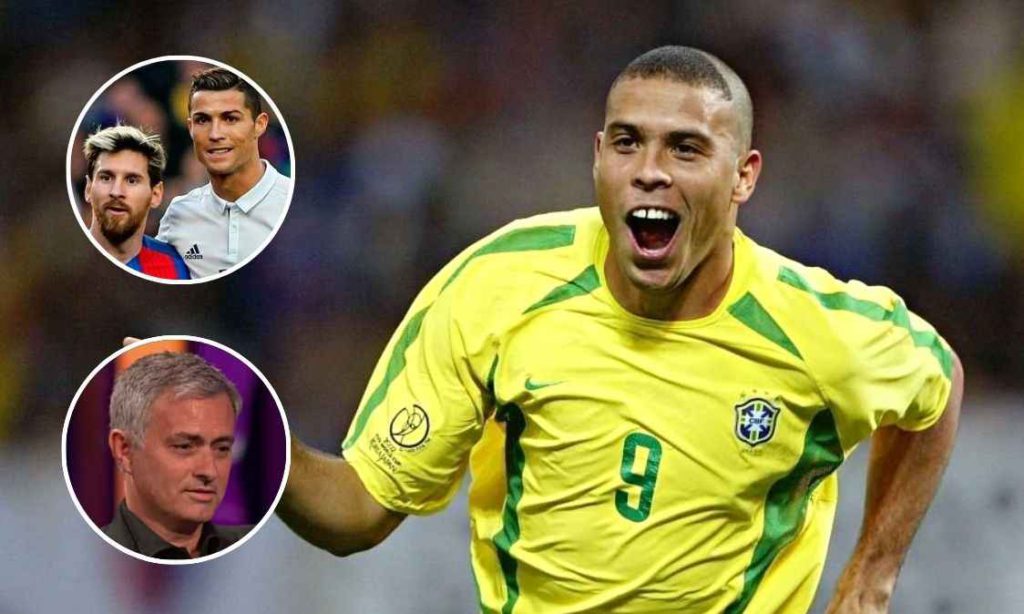 Mourinho about Ronaldo(Nazario)
Messi and Ronaldo have been the household name in football since 2004, and why not? They have achieved everything in their career and ruled football for over a decade. The two same guys were the regular Ballon D'or winner until Luka Modric broke the chain in 2018. And recently, with the addition of the World Cup to his name, Lionel has achieved everything possible in his name, which Cristiano lacks.
However, the former Madrid coach, Jose Mourinho, has something else in his mind regarding who he thinks is the GOAT. Jose believes that Messi and Ronaldo were on top for more than 15 years, but, talking about skills and individual talent, the Roma manager has a clear view, as he stated,
"Ronaldo, El Fenomeno. Cristiano Ronaldo and Leo Messi have had longer careers, they have remained at the top every day for 15 years. However, if we are talking strictly about talent and skill, nobody surpasses Ronaldo Nazario."
Despite all the records, Nazario never achieved his peak because of injuries, and Mourinho to agrees with this. He added,
"Injuries that could have been even more incredible, but the talent that that 19-year-old boy had was something incredible."
Read more exciting news at Football Devils.