Football players are meant to be fit and healthy. Therefore they have to eat a proper diet and take care of their body. Smoking is not good for players but it is not prohibited. some players love to have smoke sometimes or regularly. Football Devils present you with the list of the top ten footballers who smoke.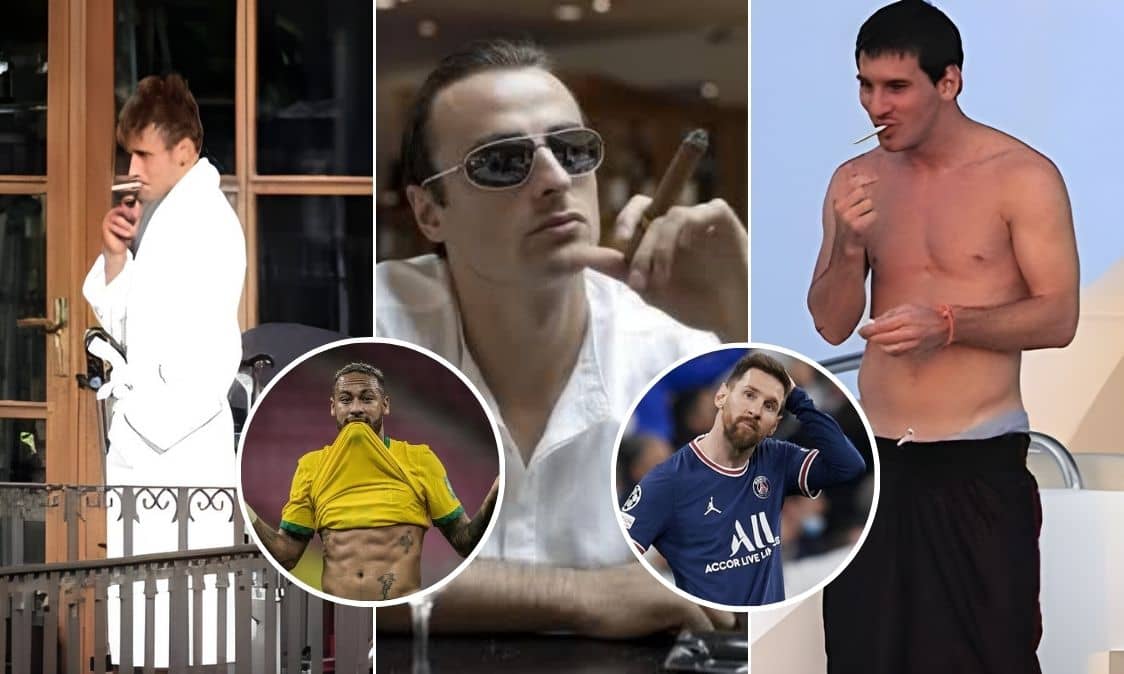 List of Players
10. Neymar Jr
Before moving to Europe, Neymar Jr had a habit of smoking. He was a phenomenal player during his time in Brazil. During his time in Brazil, he was seen smoking a cigarette. Barcelona bought him in 2013. After moving to Barca, he stopped smoking. Neymar was one of the best players during his time at Barcelona. In 2017, he signed for Paris-Saint-German for a fee of 222 million euros. Currently, he is playing for the Saudi Pro League club Al Hilal.
9. Zinedine Zidane
Ballon d'Or winner Zinedine Zidane has been pictured once smoking a cigarette. It was before the 2006 World Cup semi-final against Portugal. Real Madrid and Juventus legend Zidane was even part of an anti-smoking campaign in 2002. Smoking didn't get in the way of him becoming the best player in the world at one point.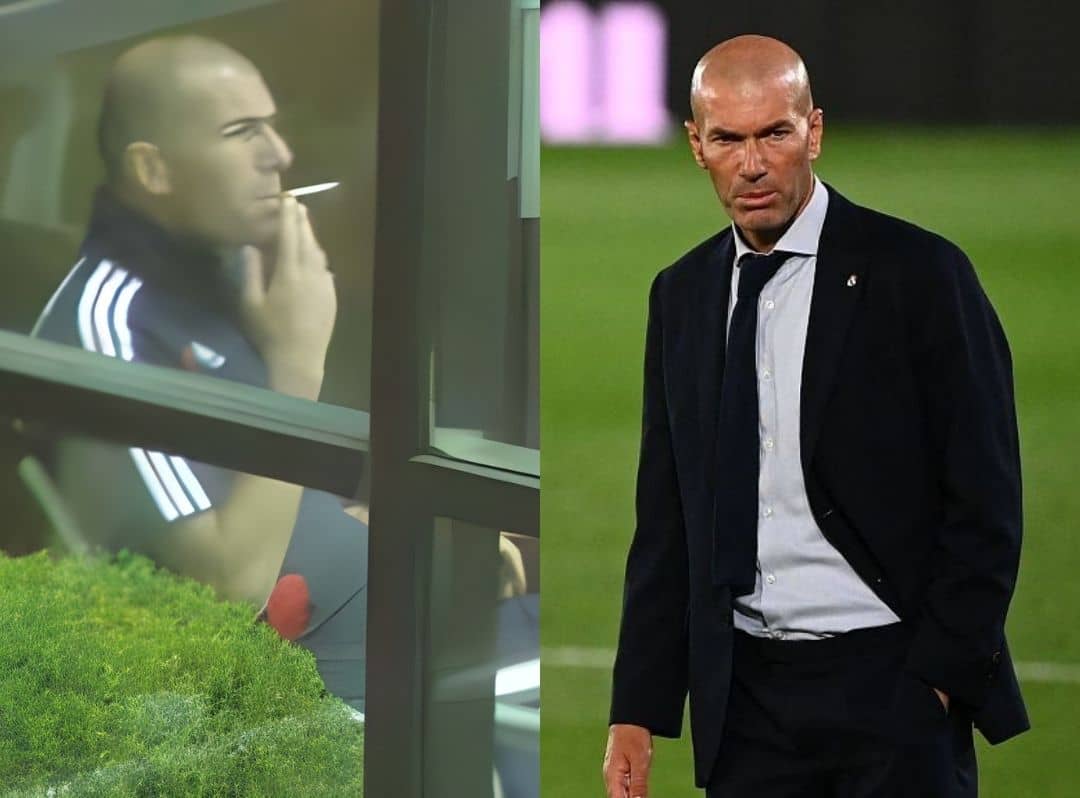 8. Lionel Messi
Do you know that even GOAT smoked? Well, during the start of Messi's career, he sometimes liked to smoke during his summer break. Surprisingly, even Messi smokes. But now he stopped. Eight times Ballon d'Or winner saw enjoying a cigarette in his early time.
Leo made his first-team Barcelona debut in 2004 at the age of 16 years, 4 months, and 23 days old in a friendly game against José Mourinho's Porto. In 2021, he left his beloved club Barcelona for PSG after spending 21 years. Currently, he plays for American club Inter Miami.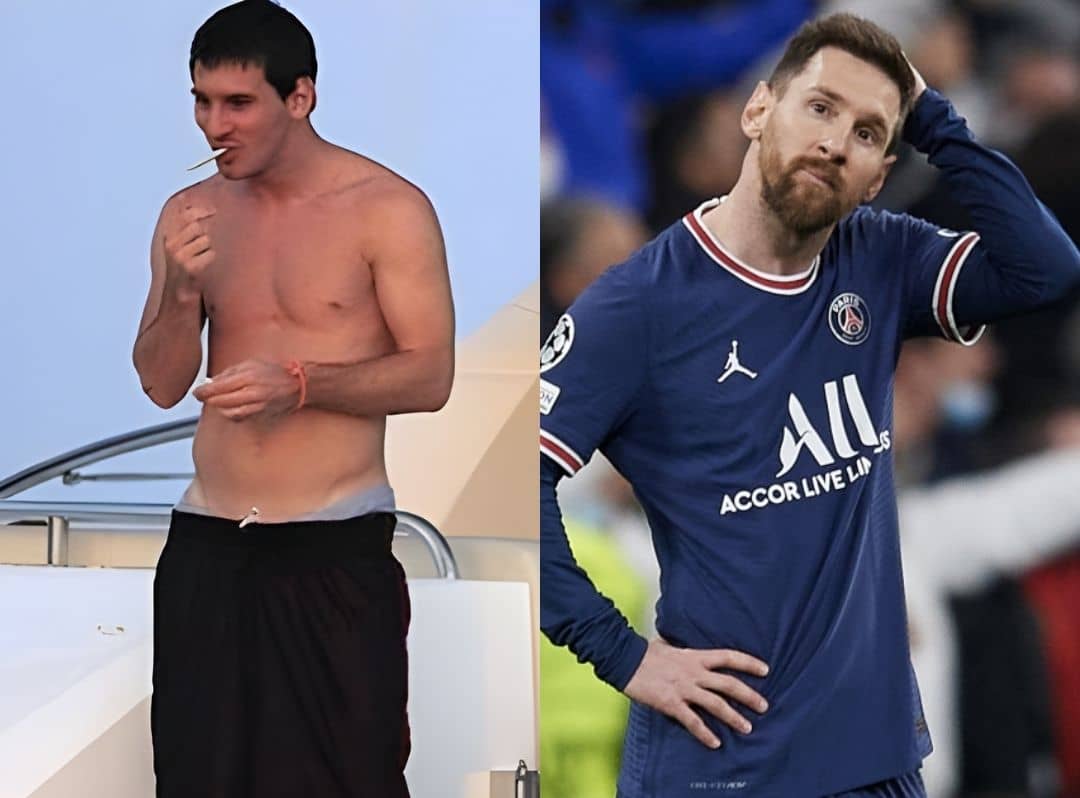 7. Dimitar Berbatov
Former Tottenham and Manchester United striker Dimitar Berbatov claims that he is not a smoker. But the picture of him with a cigarette on his lips clearly shows that he had smoked. The retired Bulgarian footballer about the picture once said: "I pretended to smoke because I looked cool holding a cigarette, but that's it, so I don't know why people think I smoke just from one picture."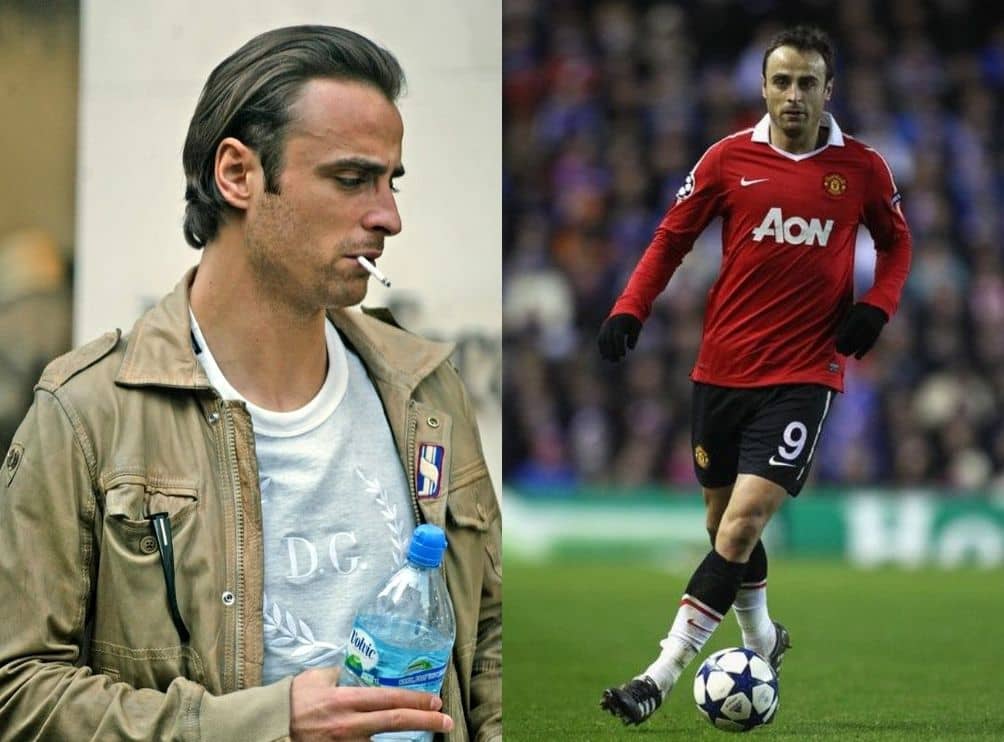 6. Mesut Ozil
Mesut Ozil is one of those footballers who enjoy smoking. Former Real Madrid and Arsenal star is seen smoking cigarettes at one time or another lying on a luxury yacht. The 2014 FIFA World Cup winner was once seen enjoying his summer holiday with friends where we can see him smoking. The German midfield is one of the famous players who recently played for the Turkish side of Fenerbahçe. As of the year 2024, he is retired.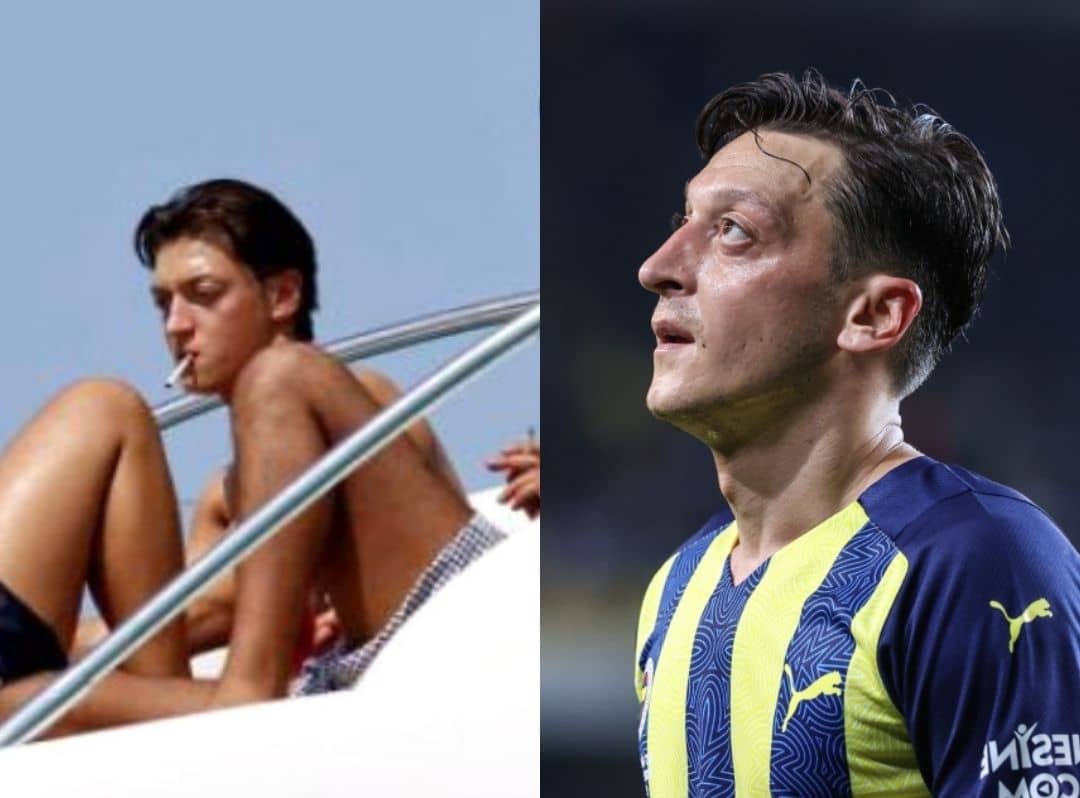 5. Marco Veratti
The Italian midfielder Marco Veratti may be one of the most underrated players in terms of football, but his smoking still does not go unnoticed. He is a smoker and alcoholic and loves parties. Despite his unhealthy lifestyle, he has not disappointed his fans in the stadium as he delivers what his fans expect.
French football journalist Julien Laurens discussed Verratti's lifestyle choices after PSG's win against Manchester United in 2019. He said,
"Last week he was partying until 6am for Neymar's birthday, because he smokes, because he drinks because he's out almost every day of the week. When he comes out with a game like this tonight at Old Trafford I think it's just sensational."
Currenlty, magical Marco plays for Qatar Stars League club Al-Arabi.
4. Radja Nainggolan
Radja Nainggolan is one of those footballers who smoke. He once live-streamed himself smoking on Instagram. He even lighted up a few cigarettes during the stream. We can know that he smokes regularly. Nainggolan had played for some big clubs like Roma and Inter Milan. Currently, he plays for  Liga 1 club Bhayangkara.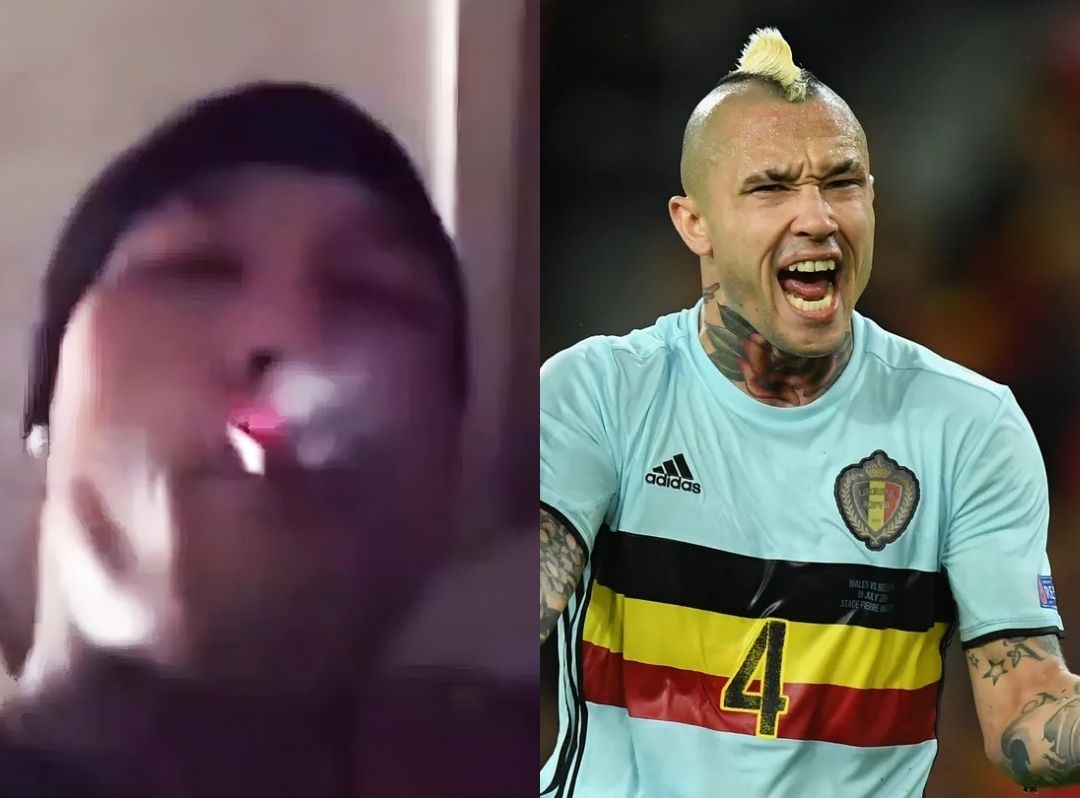 3. Wayne Rooney
One of the best strikers in Premier League history Wayne Rooney was once seen smoking a cigarette. He used to smoke in his early 20s when he had just joined Manchester United. UEFA Champions League 2008 winner is a record goalscorer for England and Manchester United. Currently, he is the manager of EFL Championship club Birmingham City.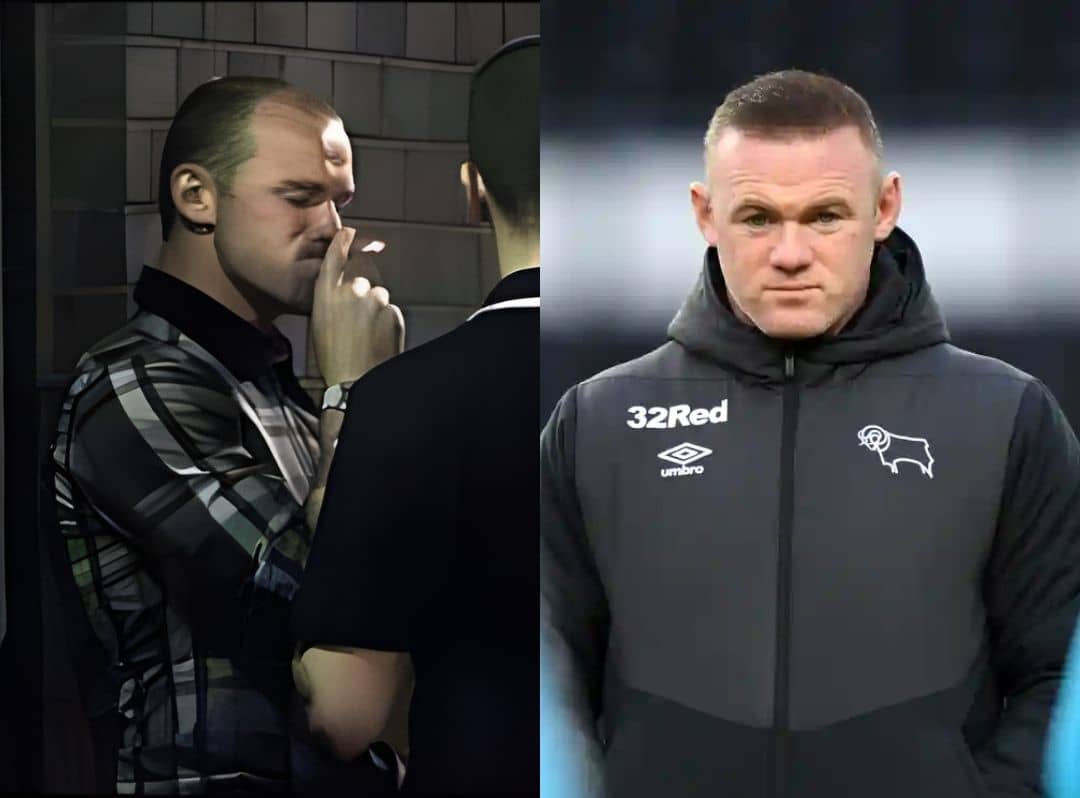 2. Mario Balotelli
Mario Balotelli has done a lot of weird things. He makes no secret of his smoking habit, often swanning around with a cigarette in his mouth. Italian striker smoked while playing for Man City and Liverpool in the Premier League. Super Mario currently plays for the Süper Lig club Adana Demirspor.
1. Gianluigi Buffon
The legendary Italian goalkeeper Gianluigi Buffon has been caught enjoying cigarettes here or there. His smoking habit hasn't stopped him from having a long and successful career. He won a FIFA World Cup in 2006 but has yet to win UEFA Champions League. Buffon once took drugs when he was young. The Juventus legend finally retitred from football after playing for Serie B club Parma FC at the age of 45.