Erik Ten Hag and Manchester United have once again proven themselves why they are the title contenders after beating their rival Manchester City 2-1 at Old Trafford.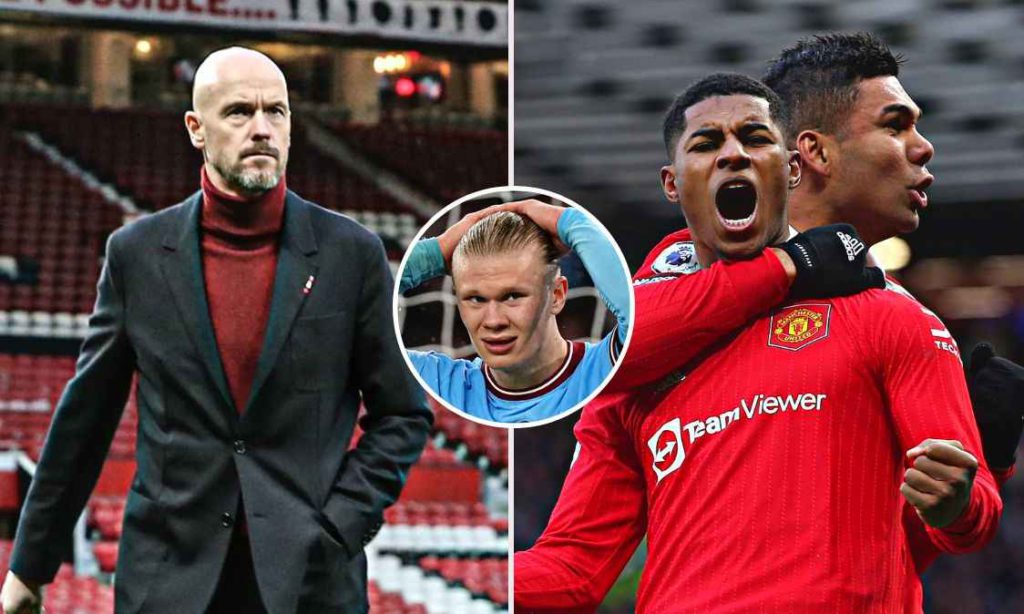 Manchester United Beat City
Manchester United has been absolutely brilliant after Ten Hag took over the managerial position of the club last April. Since then they have absolutely produced their masterclass and continued their victory. Moreover, at home, they are almost invincible as they have been unbeatable since
In his six months tenure at the club, he has already won against elite managers including Pep Guardiola, Antonio Conté, Mikel Arteta & Jurgen Klopp.
Their recent victory came against Pep's Manchester City after a second-half comeback, with a goal from Bruno Fernandes and Rashford in just under 4 minutes.
Firstly, City took a lead with Grealish's goal in the 60th minute; however, Bruno Fernandes' controversial goal in the 78th minute and Rashford's cheeky goal after 4 minutes were sufficient to seal the victory.
Read more exciting news at Football Devils.