The only way to compete in today's biggest football leagues is to buy good players every transfer window. The club pre-identifies such players who are the right fit for them and goes for it in the transfer window. The buying club needs to pay a huge amount to the selling club. But what if those identified bought players didn't turn right for the club?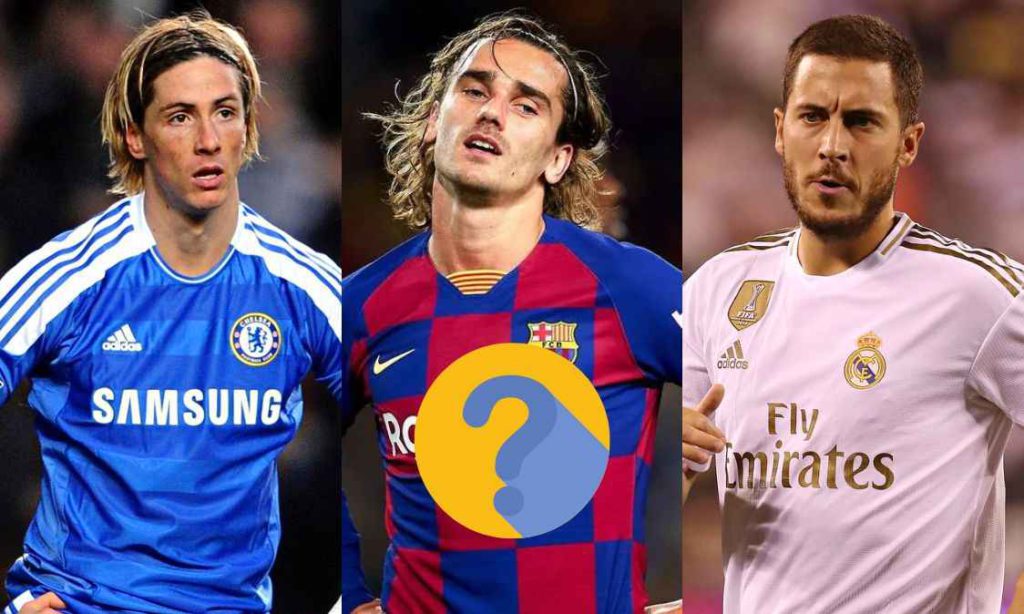 Well, Football Devils presents you with the Top 10 biggest transfer failures in football history in 2023. It includes some big names with the likes of Eden Hazard, Kaka, Griezmann and so on for whom the move didn't work out at all. So, Let's get started!
---
10. Mario Balotelli (AC Milan to Liverpool, €20M)
In the top 10 spots of biggest transfer failures in football history, there remains a notorious and controversial king of football the Italian Mario Balotelli. His move from AC Milan to Liverpool was considered one of the biggest flops in football history.
He was somehow arrogant but a fine goal-scoring confident striker until he signed for Liverpool from AC Milan on 25 August 2014 for a reported fee of €20 million. The Reds lost Luis Suarez that summer, and manager Brendan Rodgers tried a Hail Mary signing by bringing in the renegade Balotelli to fill the void left by the Uruguayan.
On 31 August, he made his Liverpool debut in a league game away to Tottenham Hotspur, a game Liverpool won 3–0. Liverpool and their fans expected a lot from their new signing Balotelli, but it was never meant to happen.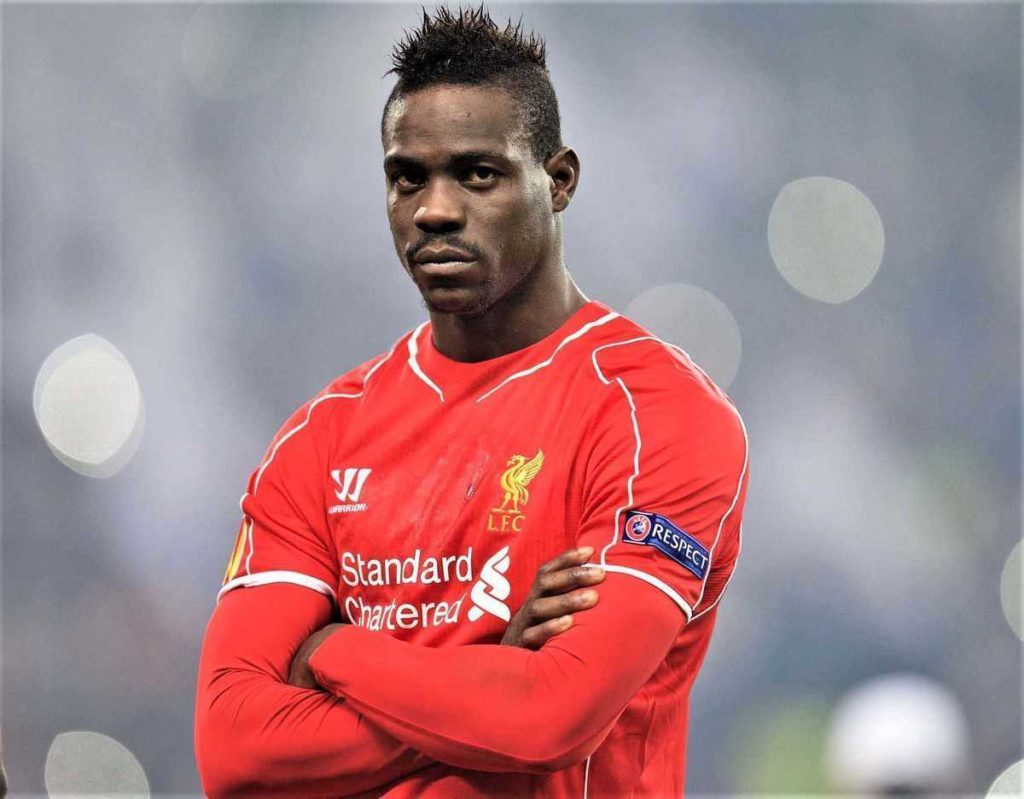 Balotelli's first Premier League goal for Liverpool came on his 13th appearance, on 10 February 2015, an 83rd-minute winner in a 3–2 victory over Tottenham Hotspur at Anfield. But he scored just 4 goals in 28 appearances and at the season's end. He was adjudged by many to be among the worst signings of the season.
| | | | | |
| --- | --- | --- | --- | --- |
| Seasons | Appearances | Goals | Assists | Trophies |
| 2014-15 | 28 | 4 | 0 | 0 |
| Total | 28 | 4 | 0 | 0 |
Mario Balotelli's Liverpool stat
---
9. Kaka (AC Milan to Real Madrid, €67M)
Ricardo Izecson dos Santos Leite, commonly known as Kaka, is a Brazilian former football player who is considered one of the best players of his generation. He is best known for his prime time at AC Milan where he won the Ballon d'or in 2007. Similarly, he was also very influential for the Brazilian national team.
On 1 July 2009, Kaka signed for Real Madrid for a fee of €67 million. At that time, €67 million was a really really huge price even for a player like Kaka. But the fee didn't help Kaka's career at Real Madrid.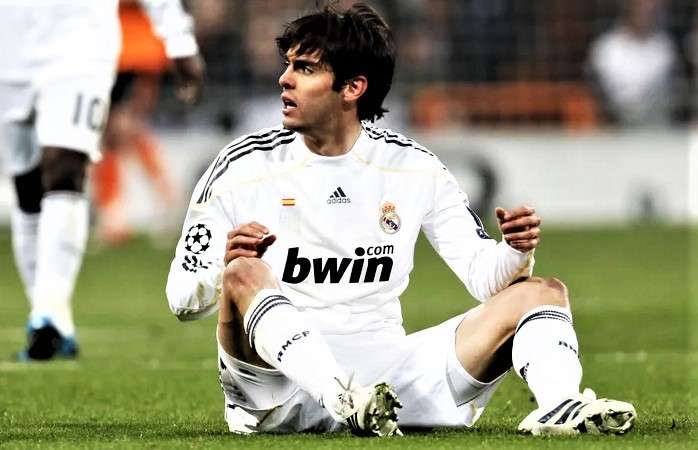 Kaka made his league debut on 29 August 2009 in a 3–2 win against Deportivo de La Coruna. His first goal came as a penalty on 23 September in a 2–0 win against Villarreal. Kaka tried to impress fans with his performance but was unable to regain his form like AC Milan.
Injury problems and the arrival of Jose Mourinho and Mesut Ozil hampered Kaka's career at Real Madrid. He was mostly sidelined by players like Ronaldo, Guti, Benzema and others. During his four seasons at the club, he scored 29 goals and provided 32 assists in 120 appearances in all competitions.
Even though his trophy count and statistics are not that bad for an attacking midfielder/forward, it was the expectation that made this signing even worse. Kaka simply could not replicate his AC Milan days at the Los Blancos.
| | | | | |
| --- | --- | --- | --- | --- |
| Seasons | Appearances | Goals | Assists | Trophies |
| 2009-10 | 33 | 9 | 8 | |
| 2010-11 | 20 | 7 | 6 | Copa del Rey (1) |
| 2011-12 | 40 | 8 | 14 | La Liga (1) |
| 2012-13 | 27 | 5 | 5 | Supercopa de Espana (1) |
| Total | 120 | 29 | 32 | 3 |
Kaka stat at Real Madrid
---
8. Paul Pogba (Juventus to Man United, €105M)
On the top 8 of biggest transfer failures in football history, there remains another controversial figure, the French, Paul Pogba. His move from Juventus to Man United in 2016 simply didn't work out for the social media star footballer Pogba.
After leaving Manchester United for free in 2012, Paul joined Juventus where he made a name for himself. After having 4 great seasons with Juventus, Pogba was one of the hottest football prospects. He returned to his childhood club Manchester United on 9 August 2016 with a record transfer fee of €105 million at that time.
He made his first appearance in a 2–0 home victory over Southampton in the Premier League on 19 August. Pogba scored his first goal on 24 September against the defending champions Leicester City in a 4-1 home win. He ended his first season with 9 goals and 6 assists in 51 appearances in all competitions. It was not that bad given his first season.
United had very high expectations from Pogba and he was a statement signing. Man United wanted to build a team around him but as time went on more and more controversial things began to pop up. Pogba was very inconsistent with his performance while United and his manager wanted him to be a leader on the pitch, which he never was!
It was a bad feeling as soon as then Captian of Man United Rooney found Pogba and his mate dancing in the changing room one day after a defeat. Rooney reflected :
I was very annoyed and walking into the dressing room with Michael Carrick. We found Jesse and Paul dancing in there with the music on. I went over, turned it off and took the speakers out of the dressing room – because that's my mindset, that's how I've grown up in football.
Also, Paul Pogba always hinted at leaving Man United as soon as he was on international duty with France which annoyed Man United fans. Fans even booed Paul Pogba at Old Trafford after such an incident. Pogba also had issues with then-Man United manager Jose Mourinho, which ultimately got Jose sacked. Similarly, he was also not regular under other Man United managers Ole Solskjær and Ralf Rangnick.
After the contract expiration with Man United in 2022, Pogba returned to Juve where he made his name. Overall after six years, Pogba had 39 goals and 51 assists in 226 appearances for Manchester United. This is not the worst stat for a midfielder who was often played out of position. But it's the controversy and inconsistency that made this transfer a complete failure.
Seasons
Appearances
Goals
Assists
Trophies
2016-17
51
9
6
Europa League (1)
EFL Cup (1)
2017-18
37
6
12
2018-19
47
16
11
2019-20
22
1
4
2020-21
42
6
9
2021-22
27
1
9
Total
226
39
51
2
Paul Pogba stat at Manchester United
---
7. Angel Di Maria (Real Madrid to Man United, €75M)
On number 7, we have Argentine winger Angel Di Maria who is considered one of the biggest flops in football history when he left Real Madrid to play for Manchester United. Regarded as one of the best wingers Di Maria won 6 major trophies in 4 years at Real Madrid.
On 26 August 2014, Di María signed a five-year deal with Manchester United for a transfer fee of €75 million, one of the most expensive transfers of all time and the highest fee ever paid by a British club at the time. But the player left for PSG after only one season with the club.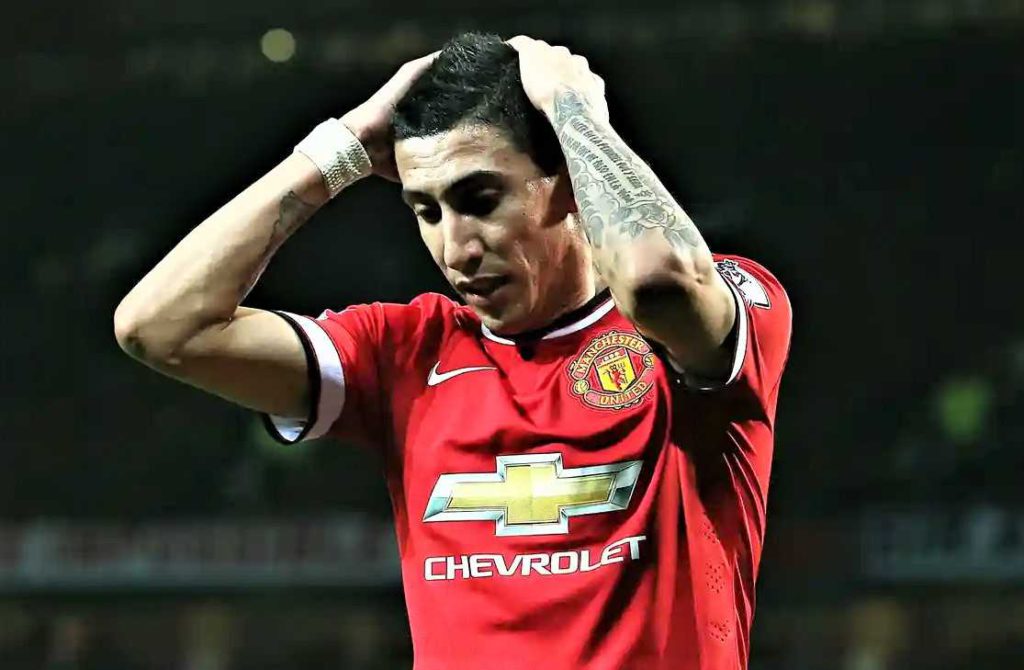 Di Maria made his United debut on 30 August 2014, in a 0–0 draw with Burnley. His first goal came on 14 September, netting directly from a free-kick in a 4–0 win over Queens Park Rangers. He was playing quite well at the beginning of the season but his rise went down when he was used as a forward by manager Louis Van Gaal. This new role came in the midst of a bad run of form for Di Maria.
Di Maria criticized Man United as a club, its weather and then manager Van Gaal and became even more unpopular among Man United fans after a comment where he told:
I didn't give a f*ck about the Manchester United No. 7, at first they talked to me a lot about it, it was just a shirt.

My problem at Manchester was the coach. Van Gaal was the worst of my career. I would score, assist, and the next day he would show me my misplaced passes. He displaced me from one day to the other, he didn't like players being more than him.
During his time at Manchester United, he had 4 goals and 12 assists in 32 appearances. At the season's end, Di Maria was considered the worst signing of the season and Man United wasted yet another huge sum of money on nothing!
| | | | | |
| --- | --- | --- | --- | --- |
| Seasons | Appearances | Goals | Assists | Trophies |
| 2014-15 | 32 | 4 | 12 | 0 |
| Total | 32 | 4 | 12 | 0 |
Angel Di Maria stat at Manchester United
---
6. Fernando Torres (Liverpool to Chelsea, €58.50M)
Fernando Torres, also known as El Nino was considered one of the greatest strikers of his generation before joining Chelsea on 31 January 2011. Torres falls under the list of biggest transfer failures in football history.
He made his Chelsea debut on 6 February 2011 in a 1–0 home defeat to former club Liverpool. On 23 April 2011, Torres scored his first goal for Chelsea against West Ham United in a 3–0 victory. This was his only goal for Chelsea in the 2010–11 season, having made 18 appearances for his new club. This stat was just too horrible for a striker of his caliber.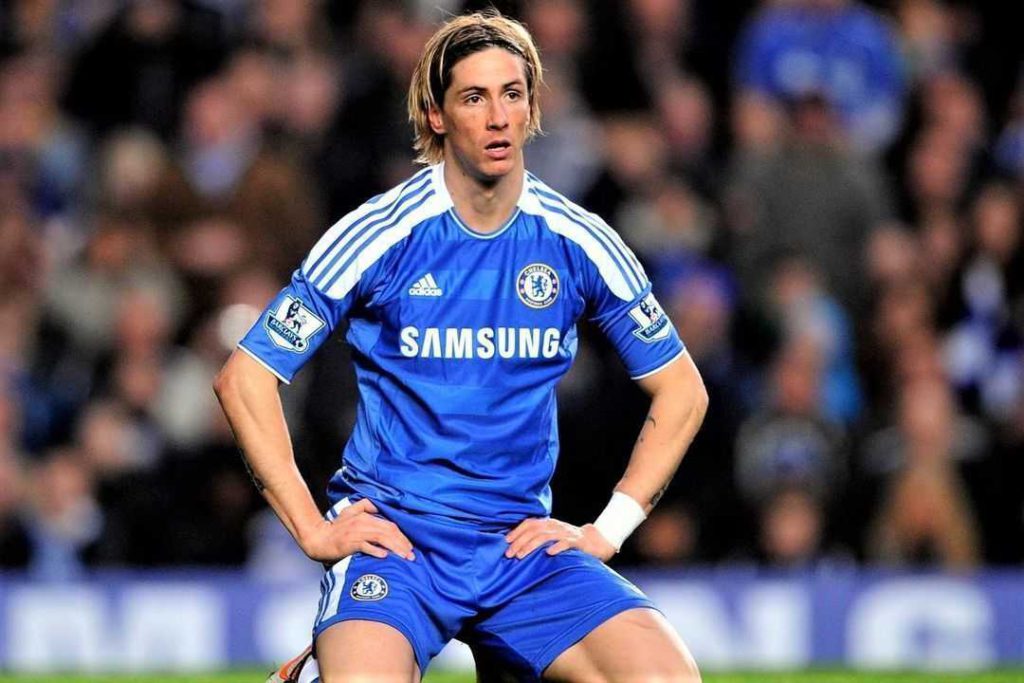 Although Torres won the Champions League and Europa League with Chelsea, he is considered one the biggest flops in transfer history because of his individual performance and his price tag. He was famous for missing open chances at Chelsea rather than scoring.
Joining Chelsea was the biggest downfall of his career. However, 2010 World Cup winner, Torres had 45 goals in 172 appearances in four seasons with the club overall. But Chelsea fans and board wanted to get rid of him, which they did after 4 years in 2014.
Seasons
Appearances
Goals
Assists
Trophies
2010-11
18
1
2
2011-12
49
11
16
UEFA Champions League
FA Cup
2012-13
64
22
11
UEFA Europa League
2013-14
41
11
6
Total
172
45
35
3
Fernando Torres stat at Chelsea
---
5. Romelu Lukaku (Inter Milan to Chelsea, €113 million)
Moving into the top 5 here comes another latest and biggest flop of Chelsea, Romelu Lukaku. The Belgian Lukaku is considered one of the biggest transfer failures when he returned to his former club, Chelsea from Inter Milan.
The London club signed him on 12 August 2021, for a reported club-record fee of €113 million. Lukaku scored on his return debut in the 15th minute in a 2–0 away win over Arsenal on 22 August 2021, but it all went downhill from there.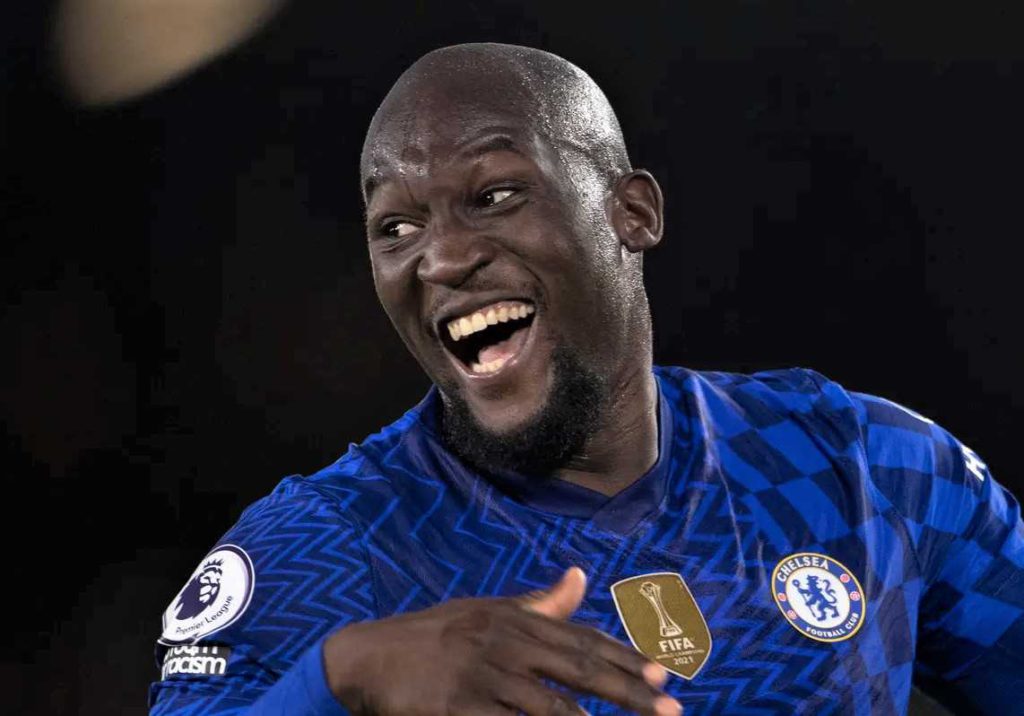 In late December 2021, Lukaku stoked controversy during an interview with Sky Italia, he reported being "not happy" with the situation at Chelsea after head coach Thomas Tuchel had changed the system. Romelu expressed his wish to return to Inter Milan. Also, Lukaku was in and out of the starting XI, he could not hit the ground running as most people predicted given the price tag and his form at Inter.
Consequently, following the interview, Tuchel was furious and dropped him from the squad altogether for a match against title challengers Liverpool, which ended 2–2. Lukaku later apologized but his impact on the pitch when given chance was not impressive at all. Pundits from Sky sports said:
"It will go down in Premier League history as one of the worst transfer deals of all time"
The €113 million striker then pushed for the move to Inter Milan yet again after the end of the 2021/22 season. Lukaku eventually joined Inter on loan from Chelsea. Lukaku then earned the label of the "worst Chelsea signing of all time."
| | | | | |
| --- | --- | --- | --- | --- |
| Seasons | Appearances | Goals | Assists | Trophies |
| 2021-22 | 44 | 15 | 2 | FIFA Club World Cup |
| Total | 44 | 15 | 2 | 1 |
Romelu Lukaku stat at Chelsea
---
4. Alexis Sanchez (Arsenal to Manchester United, €34M)
Alexis Sanchez is often lauded as the greatest Chilean player of all time. The striker enjoyed the best form of his playing career at Barcelona and Arsenal. At Arsenal, Sanchez really was a talisman scoring 80 goals and 45 assists from a total of 166 appearances.
On 22 January 2018, Sanchez joined Manchester United from Arsenal for a fee of €34 million-plus a swap with Henrikh Mkhitaryan. Sanchez made his debut for United in a 4–0 victory against Yeovil Town in the fourth round of the FA Cup. His first goal came on 3 February 2018 in a 2–0 home win against Huddersfield Town.
The phenomenal Sanchez then began to lose his magic touch at Man United. He kept losing the ball over and over again every single game without no real impact in front of goals. This frustrated the hungry Man United supporters as well as the manager who had very high expectations from Alexis. One Twitter user SANTAN tweeted:
Alexis Sanchez is the worst thing to happen to this football club (Man United).
Sanchez's poor form kept him away from the starting eleven. But the player earned more than €21 million yearly. During his 27 appearances for Man United, he had only 2 goals and 4 assists and was considered the biggest transfer failure in Manchester United history.
| | | | | |
| --- | --- | --- | --- | --- |
| Season | Appearances | Goals | Assists | Trophies |
| 2018-19 | 27 | 2 | 4 | 0 |
| Total | 27 | 2 | 4 | 0 |
Alexis Sanchez stat at Manchester United
---
3. Antoine Griezmann (Athletico Madrid to Barcelona, €120M)
Antoine Griezmann was once compared to Lionel Messi and Cristiano Ronaldo when he came at third position in the Ballon d'Or 2016. Barcelona signed him for €120 million on 14 July 2019 as yet another attempt to replace Neymar. But he makes it into the TOP 3 of the biggest transfer failures in football history.
It was expected that with the two best players Messi and Griezmann in the same team, Barca would be unbeatable. But then things went horribly WRONG with the Frenchman. In order to coexist on the same team as the Argentine superstar, Messi and Griezmann frequently shared the same places, with the Frenchman occasionally being moved out of position.
Griezmann's main problem at Barcelona was that he couldn't find the same goal-scoring form as in Atletico Madrid. Similarly, his assist, as well as chance creation, was below average for the €120 million price tag. The chief writer of Squawka, Muhammad Butt said:
Antoine Griezmann is a flop. A big bad Barcelona flop. Now he trots back to Atlético Madrid with his tail between his legs. Broken and humbled.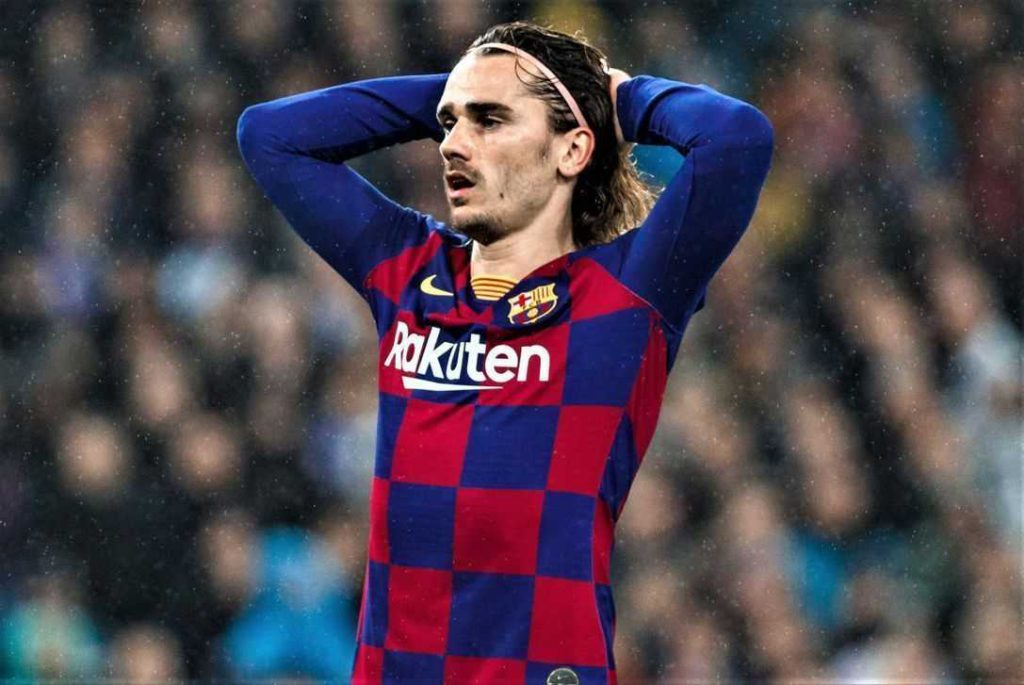 2018 World Cup winner, Griezmann made his debut with Barca on 16 August 2019 in a 1–0 defeat to Athletic Bilbao. On 25 August, Griezmann scored a brace and assisted during his home debut, which ended in a 5–2 win against Real Betis. His season was going alright but the exceptions were much higher given a €120 million price tag. Griezmann only had 35 goals and 17 assists in 102 appearances for Barcelona.
Following fans and Antoine's disappointment, Barca's bankruptcy and other reasons, Griezmann returned back to Atlético Madrid in 2021 with a loan fee of €10.00 million. Antoine Griezmann's transfer to Barcelona is definitely one to forget for Barca fans.
| | | | | |
| --- | --- | --- | --- | --- |
| Seasons | Appearances | Goals | Assists | Trophies |
| 2019-20 | 48 | 15 | 4 | |
| 2020-21 | 51 | 20 | 13 | Copa del Rey |
| 2021-22 | 3 | 0 | 0 | |
| Total | 102 | 35 | 17 | 1 |
Antoine Griezmann stat at Barcelona
---
2. Eden Hazard (Chelsea to Real Madrid, €115 million)
Eden Hazard established himself as one of the best players in the world at Chelsea. Then Chelsea's talisman scored 110 goals and gave 92 assists in a total of 351 appearances. On 1 July 2019, the player joined Real Madrid for a fee of €115 million.
Eden made his debut on 14 September 2019 in a 3–2 victory over Levante in La Liga at the Bernabeu. On 5 October, Hazard got his first competitive goal and assist for Los Blancos in a 4-2 home win against Granada.
The Belgian winger, Hazard suffered an ankle injury against Paris Saint-Germain in the Champions League group stage on 26 November 2019. He went on to miss 16 Madrid matches including the first El Classico of the season.
At the end of the season, he had made only 16 league appearances, scoring only one goal, as Madrid won the 2019–20 La Liga. His frequent injuries cost him the poorest form of his life. The 30-year-old infuriating Madrid bosses after showing up ahead of the 2020-21 campaign overweight.
Also, in May 2021, Eden Hazard angered Real Madrid fans and the Spanish media as he was seen laughing with his former Chelsea teammates after being knocked out of the Champions League.
Overall after the 2021-22 season, Hazard appeared in 66 games, scoring only 6 and assisting 9 for Real Madrid. For a player with a price tag of €115 million, this stat was just too unacceptable. Only time will tell what he does in the remaining days at Real Madrid but as things stand, Eden Hazard is ranked number two on the list of biggest transfer flops in football history.
Seasons
Appearances
Goals
Assists
Trophies
2019-20
22
1
6
La Liga
2020-21
21
4
1
2021-22
23
1
2
La Liga
Supercopa de Espana
UEFA Champions League
Total
66
6
9
4
Eden Hazard stat at Real Madrid
---
1. Philippe Coutinho (Liverpool to Barcelona, €135 million)
Philippe Coutinho is the biggest transfer failure in football, during his time at Barcelona. He is a winger who is best known for his vision, passing, dribbling, and ability to conjure curving long-range strikes. Coutinho was a talismanic figure at Liverpool but he still went to Barcelona on 8 January 2018 for a record fee of €135 million.
Coutinho made his debut on 25 January 2018, in a 2–0 win against his former club Espanyol. His first goal came on 8 February against Valencia which was assisted by his former Liverpool teammate Luis Suarez.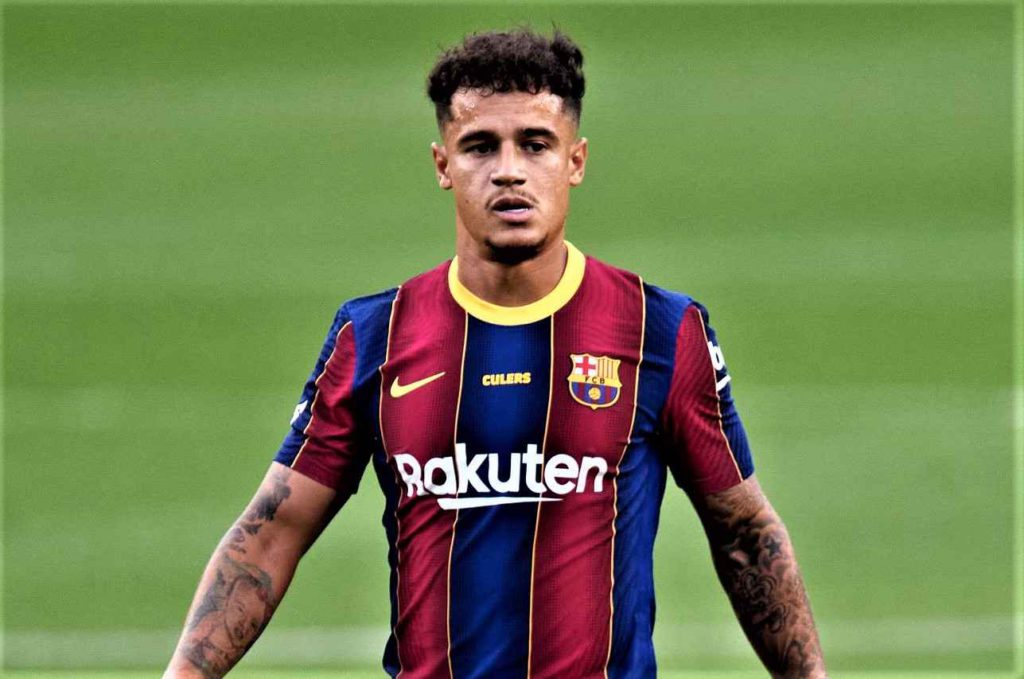 Coutinho was out of the pace after joining Barcelona as he was expected to hit the ground running considering his reputation at Liverpool. Fans began criticizing Philippe for his poor performance and he gradually lost his place in the lineup.
But on 16 April 2019, Coutinho scored a goal in a 3–0 win over Manchester United in the Champions League quarter-finals, then he celebrated by putting his fingers in his ears and closing his eyes in response to recent criticism from fans. The fans were not happy with this gesture. Former Barcelona player Rivaldo commented on the incident, saying:
It was not a good gesture. He scored a great goal, but it's never good to do something like that to the fans.

The supporters criticise him because they know he has to give more. I don't know what happened to him during the week, what he read in the newspapers or saw on television, but you have to keep working, think about the next game and score goals. If he scores everything will change and he will be a player for the club.
After falling out of favor with fans as well as the manager on 19 August 2019, Coutinho joined the German club Bayern Munich on a season-long loan. Unforuanlty for Barcelona, Coutinho came on in the second half of their Champions League quarter-final match against his parent club Barcelona on 14 August. And he assisted and scored the last 2 goals for Bayern in an 8-2 carnage of Barca.
Brazilian star returned to Barcelona for a new season with new coach Ronald Koeman but he could not gain the trust of the Dutch manager. He also suffered a knee injury in a 1–1 draw against Eibar on 29 December 2020 and missed the remainder of the season.
After this disaster with Barcelona, the €135 million men, Philippe Coutinho again went on loan to English club Aston Villa. He was reunited with manager Steven Gerrard who was his former Liverpool teammate and captain. The loan move became permanent on July 1, 2022, with a fee of just €20.00 million. Meaning yet another heavy loss for Barcelona.
Philippe Coutinho's transfer from Liverpool to Barcelona for €135 million is the biggest transfer failure in football history!
Seasons
Appearances
Goals
Assists
Trophies
2017-18
22
10
7
La Liga
Copa del Rey
2018-19
54
11
5
Supercopa de Espana
La Liga
2020-21
14
3
2
2021-22
16
2
0
Copa del Rey
Total
106
26
14
5
Philippe Coutinho stat at Barcelona
So, how was the list? Did you find it exciting? If so don't forget to leave a comment and in the meantime visit Football Devils for more exciting football news, facts and lists.