Brazillian footballer Pele has been moved to end-of-life care after he stopped to respond to chemotherapy. It is believed that the former striker is in serious condition. Previously, he was rushed to the hospital after having swelling on the body, as revealed by his daughter.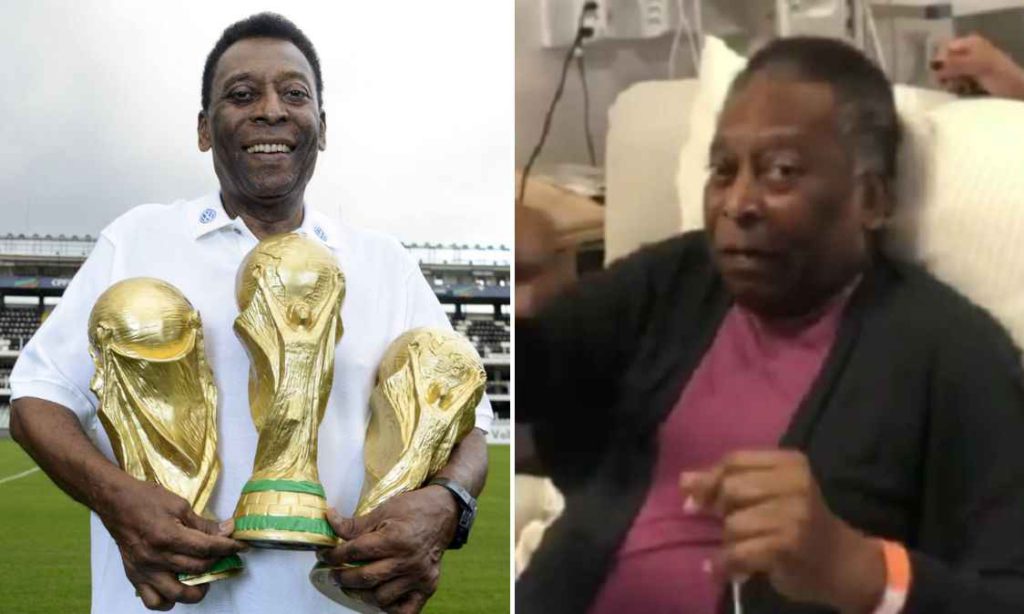 According to the reports, the 82-year-old has stopped responding to chemotherapy, and the treatment of his bowel cancer has stopped working.
The situation, according to Pele's daughter
The last few years have been troublesome for the former Brazilian striker Pele. The 82-year-old was diagnosed with several medical conditions. The last time he had some serious issues was in September of 2021, when he was admitted to the hospital for a colon tumor.
After successful removal, he returned to his home. However, his travel to the hospital has been on a regular basis.
But this time, it is different as the 3-time World Cup winner had to be taken to the Albert Einstein Hospital suddenly. He was taken to the hospital by his wife Marcia Aoki as he was having swell on his body.
Pele's daughter revealed his father's situation, who was currently admitted to the hospital as she stated,
"He is in the hospital regulating medication. Some of my siblings are visiting Brazil. There is now emergency or new dire prediction. I will be there for New Years and promise to post some pictures. Really and truly, we appreciate the concern and love!! "
As per sources, the reason for the sudden condition was 'decompensated heart failure. It even claims that the Brazillian striker is struggling to feed himself.
It looks like the condition is serious, and his relatives have already started to visit him in the hospital.
Read more exciting news at Football Devils.