It's all familiar that the world's most expensive defender, Captain Harry Maguire is having a struggling performance over the last 2 seasons at Manchester United. English club United has made the decision to strip Harry Maguire of his captaincy. The move comes amidst growing concerns over Maguire's performance, lack of game time, and leadership abilities, leading the club's manager Erik ten Hag to take decisive action. Not only that United has plans to offload him from the club if they get the right fee for the English international.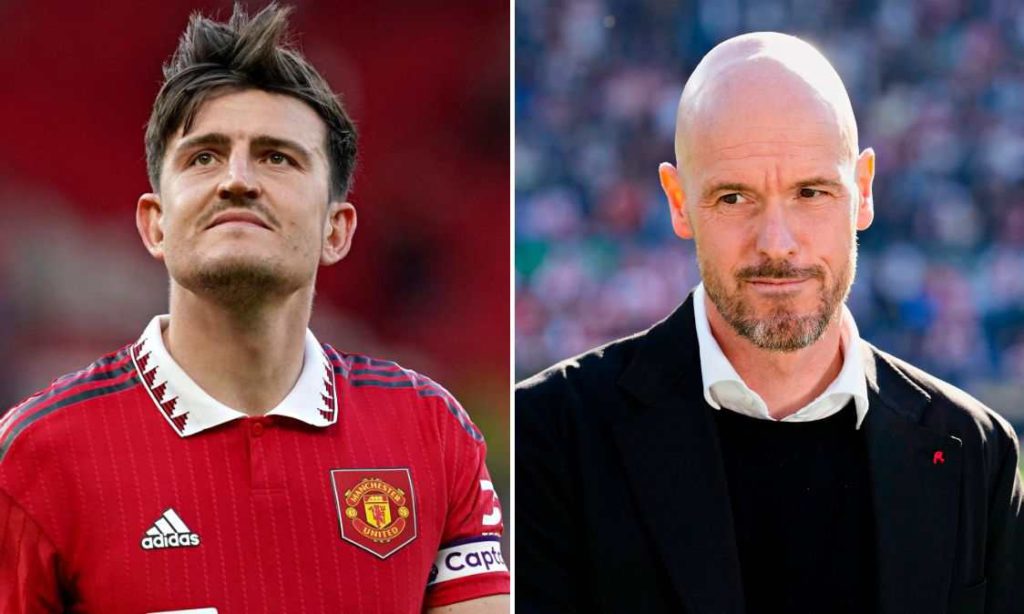 Harry Maguire joined Manchester United in 2019 as the world's most expensive defender from Leicester City with a price tag of huge €87m (£78.3m / $95.7m). After having a good first start Maguire was named captain of Manchester United by then-manager Ole Gunnar Solskjær. Since then Maguire's performance on the pitch for his club declined. He has faced mounting criticism, especially for his recent displays on the pitch.
Manager ten Hag preferred Raphael Varane, Lisandro Martinez, Victor Lindelof, and even left-back Luke Shaw over struggling Harry. Additionally, there were reports of his performance as the team captain under scrutiny, with questions raised about his ability to inspire and lead the squad effectively.
Maguire's reaction to the situation
Manchester United defender Harry Maguire expressed his disappointment after being informed by the manager Ten Hag that he would be changing the team captain through his social media. Despite his personal disappointment, Maguire thanked the fans for their support during his captaincy and stated that it had been a privilege to lead the club.
The club's manager has expressed the need for a new leader who can galvanize the team and guide them to success in the upcoming seasons. And that's probably going to be 28 years old Portuguese Bruno Fernandes who is leading by the example of Maguire's absence on the pitch.
What's next for Harry Maguire?
The decision to remove Maguire from his role as captain reflects a significant shift in Manchester United's strategy. The club even wants to offload the 30-year-old English center back if the right bid comes in. Several top clubs across Premier League are rumored to be interested in acquiring Maguire's services, given his experience and proven track record with the English national side.
Newcastle United, Spurs, and West Ham have all been heavily linked with Harry Maguire. Manchester United is expecting offers of around £40 million for their former Captain. The negotiations will be very hard since Maguire is on a very high salary of around £200,000-a-week.
As the summer transfer window continues, the football world will be closely watching to see which club will secure Harry Maguire's signature or if will he be still at Man United. Only time will tell!
Read more exciting football news and articles at Football Devils.