Footage of Cristiano Ronaldo's exclusive interview when he said he wouldn't be joining any club from the USA, Qatar, or Dubai is getting viral. He also revealed he would finish his career in top clubs with dignity.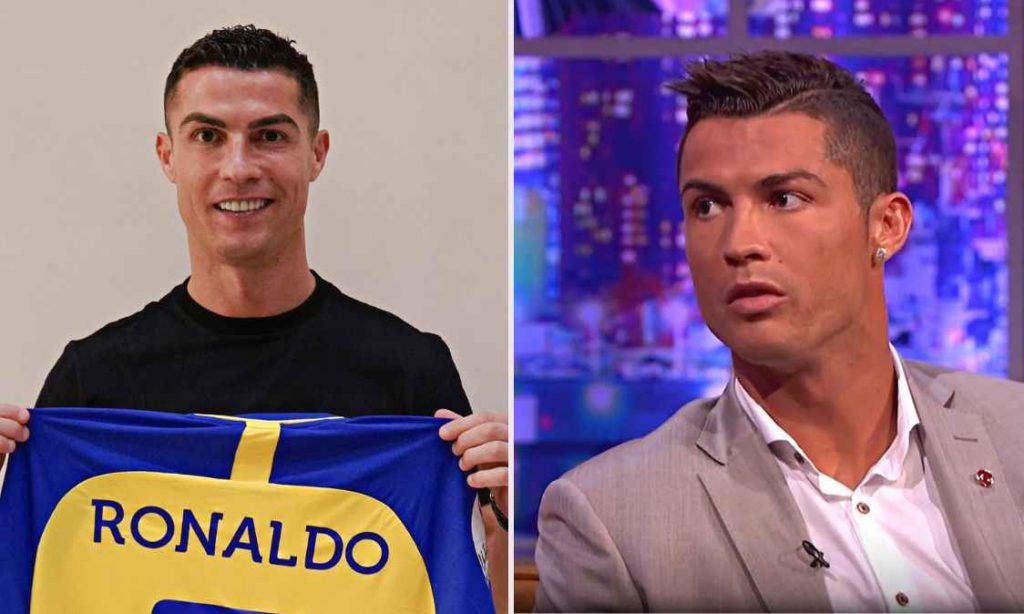 Ronaldo Joined Saudi on a record fee
Cristiano Ronaldo officially signed a contract with the Saudi club, Al-Nassr, this Friday, after having speculation for several weeks.
Previously, he left the English club Manchester United, where his contract was mutually terminated following his exclusive interview with Piers Morgan. He criticized the coach Erik Ten Hag and the overall Manchester United board there. The Portuguese forward also took a shot at his former teammates Wayne Rooney and Gary Neville.
Ronaldo Won't be joining Qatar or USA
Following Ronaldo's tie with the Saudi club, where he will stay until 2025, netizens have started circulating his old interviews, where he has told his future plans.
He told,
"In mym mind, I want to finish in the top level. I want to finish with dignity, yo know in a good club." He added, "It doesn't mean that to go to USA or Qatar or Dubai."
Read more exciting news at Football Devils.