Valencia CF has taken a strong stance against racism by announcing a life ban for fans involved in racially abusing Real Madrid's Vinicius Jr. The club, in collaboration with the police, has identified one offender and is working to identify any others involved in the incident. The club analyzed available footage to understand the situation.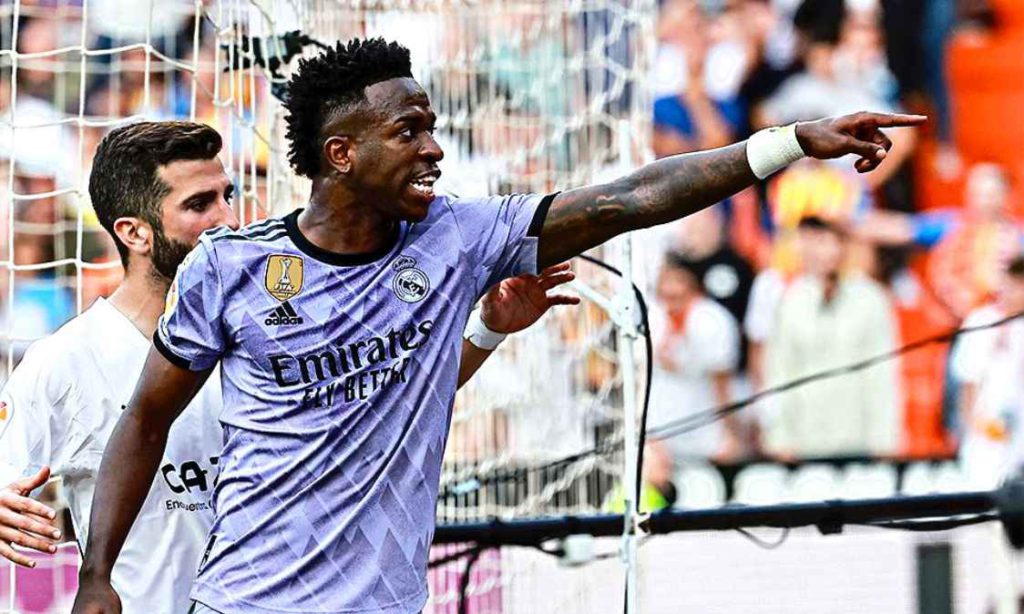 La Liga club Valencia released a statement as the racial slur against Vini Junior went viral all over social media damaging the club and league's status. It says the following:
Club Statement
"Valencia CF, in line with the club's permanent commitment against racism and violence in all forms, announce that the police has identified a fan who made racist gestures at Real Madrid's Vinícius Jr in the Matchday 35 match at Mestalla on May 21st."
"Valencia CF have proceeded to open a disciplinary case, will apply the maximum level of severity, including a lifetime stadium ban against the fans involved, and is working closely together with the authorities."
"The club strongly condemns this type of behavior, which has no place in football and society and does not correspond to the values of Valencia CF and our fans."
History of Valencia CF against racism
This is not the first time Valencia CF has responded strongly to racism, as they previously issued a lifetime ban to a fan who made fascist gestures during a UEFA Europa League match against Arsenal in 2019.
The president of Spain's football federation has acknowledged the racism problem within the sport, and authorities have been requested to investigate the recent incident as a hate crime. Numerous officials, players, and athletes have shown their solidarity with Vinicius, who faced racist taunts during Real Madrid's 1-0 loss to Valencia, even considering leaving the field due to the abuse.
Vinicius Junior himself reacted strongly on social media as he wrote "It wasn't the first time, nor the second, nor the third. Racism is normal in La Liga. The competition thinks it's normal, the Federation does too and the opponents encourage it. I'm so sorry. The championship that once belonged to Ronaldinho, Ronaldo, Cristiano and Messi today belongs to racists. And unfortunately, for everything that happens each week, I have no defense. I agree. But I am strong and I will go to the end against racists. Even if far from here."
Verdict
Racism in a beautiful game of football should be eliminated completely. This incident serves as a reminder that unity and respect should prevail and that the actions of a few should not tarnish the spirit of the beautiful game. Valencia CF's zero-tolerance policy against racism sets an important precedent, highlighting the need for collective efforts to combat discrimination in football and beyond. But is it enough?
Read more exciting football news and articles at Football Devils.