New footage has been viral where a Qatari fan was caught creating his VAR and examining watching football from a far distance in the most possible hilarious way.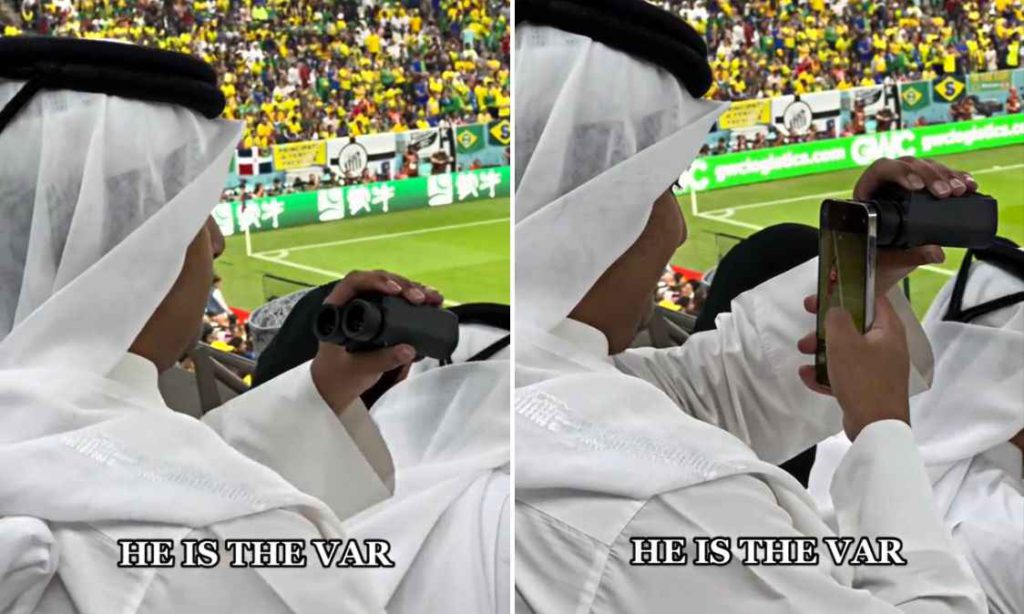 Qatar being the host country of the World Cup, fans have experienced some of the most uncommon practices in football. The total ban on Beer and homosexuality are examples of the things being banned in the Qatar World Cup.
Recently, Qatari fans have gone viral as he was caught watching Brazil vs Serbia with his mobile and binoculars. And surprisingly, the live video seen on the mobile was so clear and close, which was caught by another fan.
Read more exciting news at Football Devils.