Once a football legend famously predicted that an Africa Nation would win World Cup by 2000. However, the prediction has gone horribly wrong. Forget about the trophy, not a single country from Africa has ever reached the final of the World Cup. In the 90 years of the World Cup, the semi-final is the furthest road an African country has made.
However, three African countries have reached the quarter-final of FIFA World Cup. Cameroon did it in 1990, while Senegal did it in 2002. Similarly, Ghana was the latest country to reach the Quarter Final of the World Cup in 2010.
Morocco is the only African county to reach the semi-final of World Cup, which happened in Qatar 2022.
Why so? Are African players not good enough to play World Class football?
Obviously NO.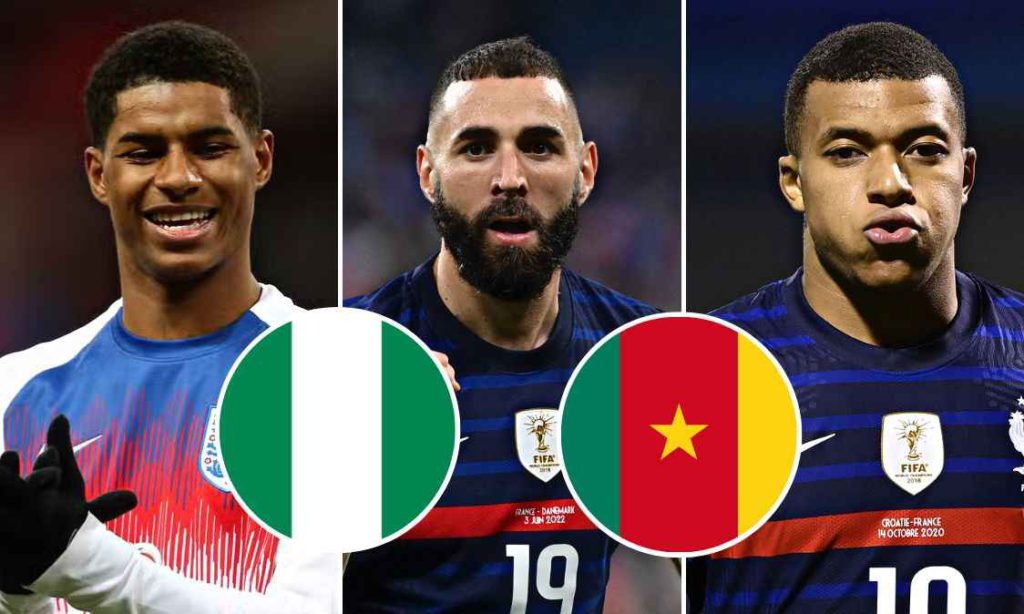 Didier Drogba, Samuel Etoo, George Weah, Mohammad Salah, Mane,… There is a long list of the top African footballers. But Why aren't there any African countries that have or can lift that glorious trophy?
Fact: The 2018 World Cup winning squad of France has 12 players of African roots. Kylian Mbappe (Cameroon / Algeria roots), Paul Pogba (Guinea) Ngolo Kante (Mali), Samuel Umtiti(Cameroon), Adil Rami (Morocco), Nabil Fekir (Algerian), Blaise Matuidi (Angola / Congo), Ousmane Dembele (Senegal, Mali, Mauritania), Steve Mandanda (Democratic Republic of Congo), Djibril Sidibe (Senegal), Benjamin Mendy (Senegal), and Presnel Kimpembe (Democratic Republic of Congo).
What if all these players were playing for Africa!! The story could have been different and MAYBE, we could have another World Cup winner rather than FRANCE.
Besides many other factors, one of the major reasons that African football is not growing as it could have is because of players changing nationality.
A quote: Africa could win world cup
---
Top 10 list of African players who changed Nationality
By now, you would have already figured out the number of players who could have played for African countries but opted out to play for other nations. The overall list could be longer. But, hold on, Football Devils promises you to provide the list of only top players.
10. Alphonso Davies
African Heritage– Liberian
Birth Country – Ghana
Currently playing for – Canada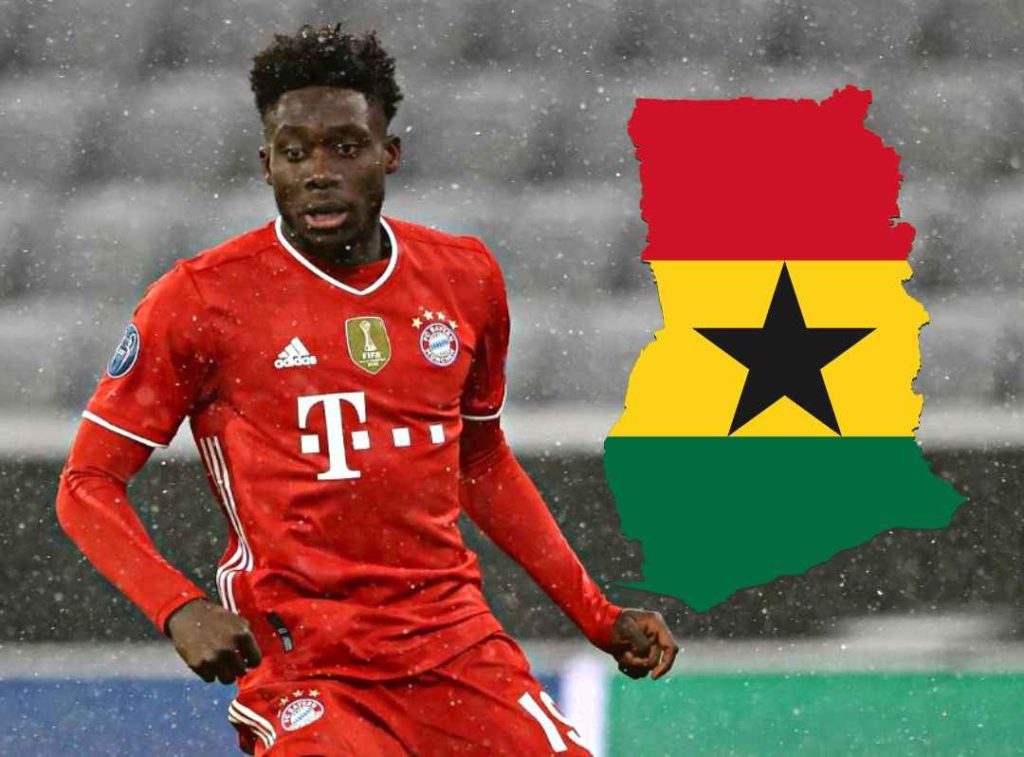 The first person on the list of African footballers that switched their nation is Alphonso Davies. Alphonso is undoubtedly one of the best defenders known for his pace and dribbling. Currently playing for German club FC Bayern Munchen, Davies is a 1-time Champions League winner and 4 times Bundesliga champion.
Backstory:- However, the story of Bayern's defender is not easy. He was born in a refugee camp in Ghana to his Liberian parents – mother, Victoria and father Debeah Davies. The player's parents were the victims of the Second Liberian Civil War which forced them to migrate to Canada in 2005. At that time, he was just 5 years old.
There he started representing Canada in different youth tournaments. He was even named the Canada U17 Male Player of the Year in 2016. Till then, he was not even an official citizen of Canada. It was on June 6 of 2017, that he was given Canadian citizenship.
Which country is Davies playing for in 2022? – Currently, Davies is playing for the national team of Canada. He has already represented his adopted nation, Canada, in different tournaments, including CONCACAF Gold Cup in 2017.
---
9. Eduardo Camavinga
African Heritage – Congolese
Birth Country – Angola
Currently playing for – France
Eduardo Camavinga, one of the best young footballers, is playing for the top team, Real Madrid. At just 19 years of age, he has already won the UEFA Champions League and La Liga. Calm and composed he has been able to impress the World football with Real Madrid and is expected to do so for the French National Team too.
Backstory:- Luke Alphonso Davies, Camavinga was also born in a refugee camp in Angola to his mom Sofia and dad, Celestino Camavinga. His parents are originally Congolese and migrated to Angola at the time of his birth. Later in 2004, they migrated to France and have been there since then.
Which country is Camavinga playing for in 2022? – Camavinga started playing football for the local team until he joined Rennes when he was 11. It was on November 5, 2019, when Camavinga officially became a citizen of France. And just 6 days later, he was included in the Under 21 team of France. Also, he has represented the French National team, making him the youngest footballer to play for the senior team in France.
---
8. Mario Balotelli
African Heritage – Ghanian
Birth Country – Italy
Currently playing for – Italy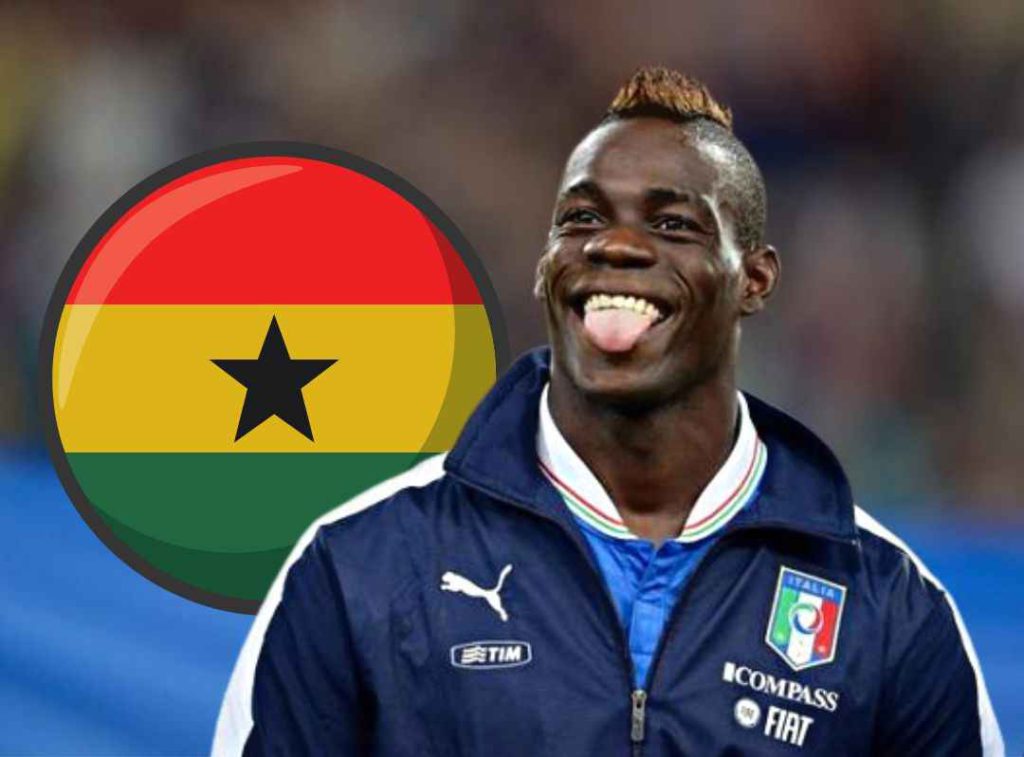 Not so surprised, huh? Yes, the famous Italian striker is not originally from Italy. Known for his intriguing character and his antics, Balotelli has been a household name for Italy and Manchester City. His iconic celebration of "Why Always Me" is still unforgettable.
Backstory:- You may not know that Balotelli is not even his biological surname. Originally, he was born to Ghanaian parents who immigrated to Italy. But due to financial reasons and inability to pay for young Mario's health, his biological parents put him in foster care. That's when the Balotelli family adopted him. Later, he officially adopted the surname of his foster parents and continued to do so.
Which country is Balotelli playing for in 2022? – Finally, on August 13, 2008, the striker was handed citizenship in Italy. Despite coming from Ghanian roots, the former Manchester City striker, Balotelli has always loved Italy. It is not that the Italian striker has not been called to represent Ghana's national team. In August of 2007, Ghana called him for the first time to represent them. But Mario refused to join the Ghanaian national team.
Just after the citizenship approval, he said,
"I am Italian, I feel Italian, I will forever play with the Italian national team."
And expectedly, Mario has given some memorable moments to the Italian fans. One of them is against Germany when he scored 2 goals and gave an iconic celebration.
---
7. Leroy Sane
African Heritage – Senegalese
Birth Country – Germany
Currently playing for – Germany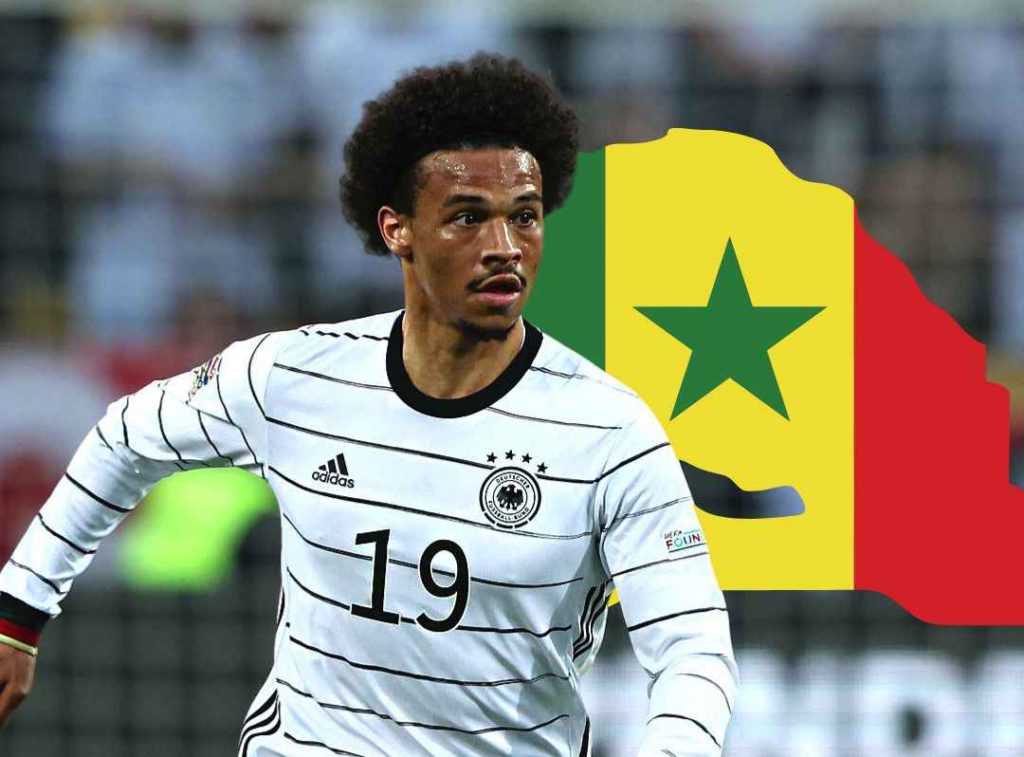 Did you know that Leroy Sane was named after his Father's coach named Claude Le Roy?
Sane is one of the exciting wingers who is currently playing for the German team Bayern Munich. But he celebrated great moments with Manchester City under his former coach Pep Guardiola. Won almost everything with City and Bayern, the only trophy Leroy is waiting for is UEFA Champions League and World Cup, which he could do in the near future.
Backstory – What happens when the Olympian Gymnast and footballer meet? The answer is Leroy Sane. Yes, Sane belongs to a family of athletes. His father, Souleyman Sane was a professional footballer who used to play for the national team of Senegal, while his mom Regina Weber is a former bronze medalist at the Olympics in rhythmic gymnastics. His mom was German, and his parents were in Germany at the time of his birth.
Which country is Sane playing for in 2022? – Currently, Sane holds dual citizenship of Germany and France, but not Senegal, meaning that he could also play for France if he wants. However, the former Man City winger plays for the German national team. Though he missed out on a chance to play for Germany in the 2018 World Cup, he is likely to represent Germany in the World Cup 2022.
---
6. Paul Pogba
African Heritage – Guinean
Birth Country – France
Currently playing for – France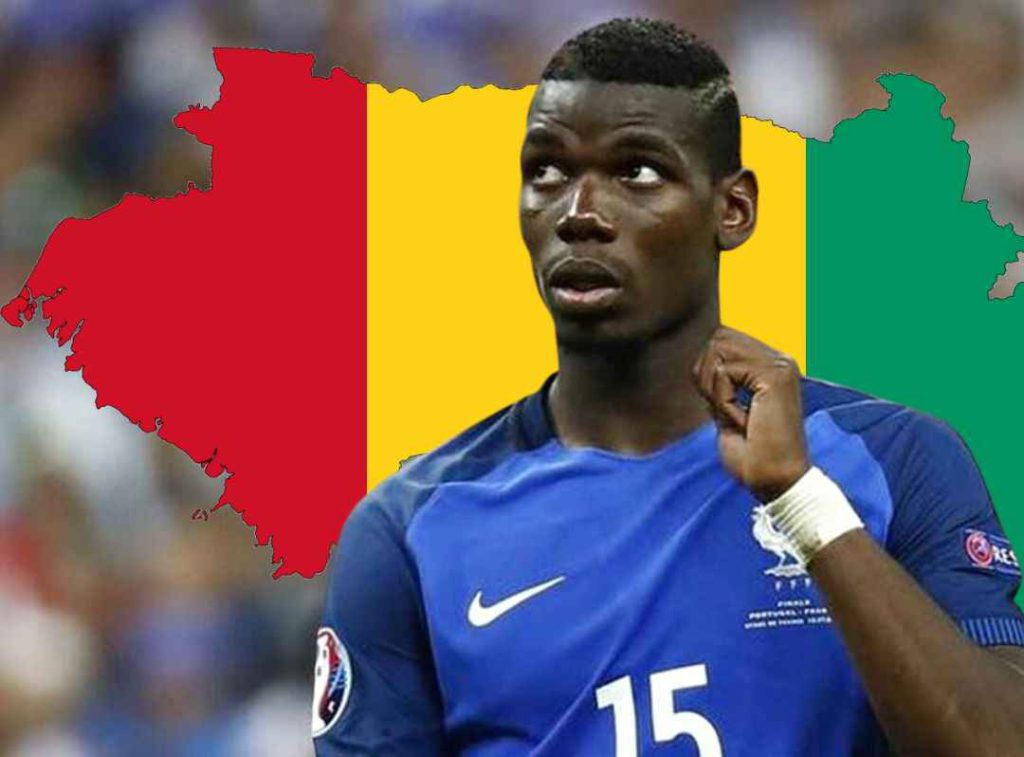 A definition of a perfect midfielder- skills, pace, control, physicality, and exceptional dribbling capabilities, Paul Pogba got it all. Having already won the World Cup, Paul is one of the most skillful footballers in the world. In 2013, he was awarded a Golden Boy while playing for Juventus.
Backstory:- The French midfielder Paul Pogba also belongs to African descent. He was born to his Congolese and Guinean parents – mother Yeo and father Fassou Antoine. They immigrated to France during the early 90s for better opportunities; months later, Pogba was born in France.
Which country is Pogba playing for in 2022? – The former Manchester United midfielder Paul Pogba is currently playing for the French national team. He already won a World Cup with them in 2018. Paul has never played for Congo or Guinea, his origin countries.
---
5. Dele Alli
African Heritage – Nigerian
Birth Country – England
Currently playing for – England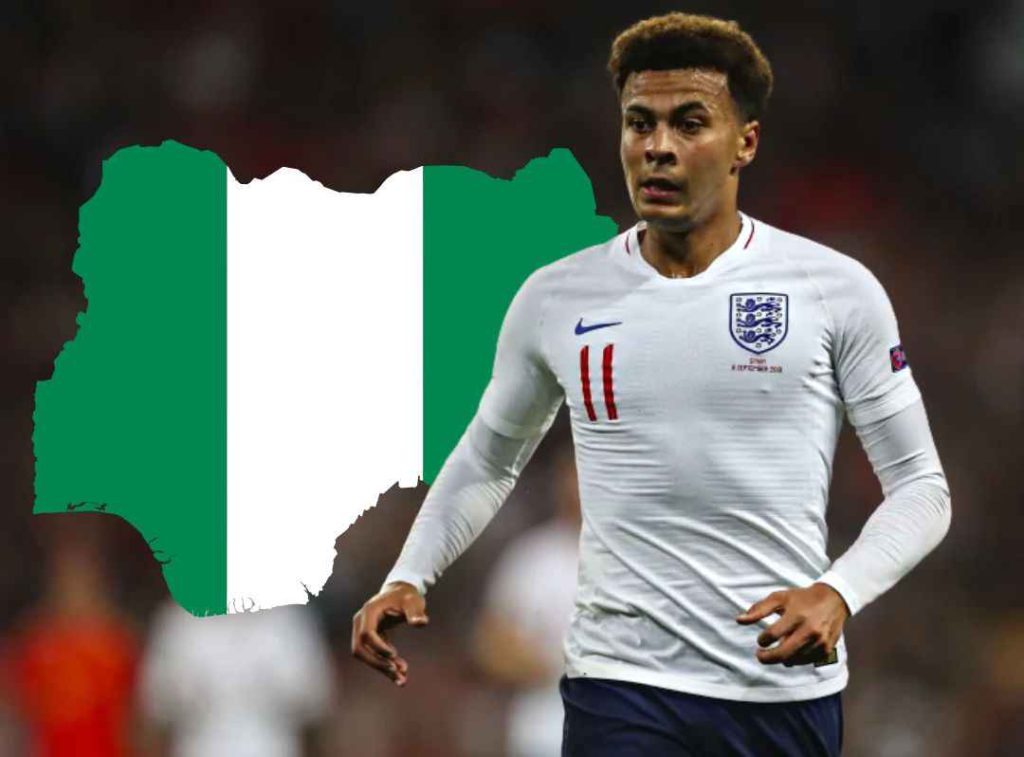 Once rated as one of the top midfielders in the Premier League, everything has turned upside down for the English footballer Dele Alli. At Tottenham Spurs, he was all killing it, and now, he is playing for Besiktas on loan. Probably, a lesson for any footballer that could happen to them.
Backstory:- Born and raised in England, Dele Alli belongs to mixed ethnicity. His father, Kehinde is a Nigerian, while his mom Denise is English. However, he did not receive the love and affection of both mom and dad as his father went to the United States while his mom was an alcoholic. Despite all the circumstances, Dele Alli was able to make it to the top level of football.
Which country is Dele playing for in 2022? – Currently, Dele Alli is playing for the national team of England. But due to massive competition, he has not been successful in finding a regular position on the English national team. Despite Nigeria being his ancestor's country, he has never played for Nigeria's team.
---
4. Wilfried Zaha
African Heritage – Ivory Coast
Birth Country – Ivory Coast
Currently playing for – Ivory Coast (Previously Played for England)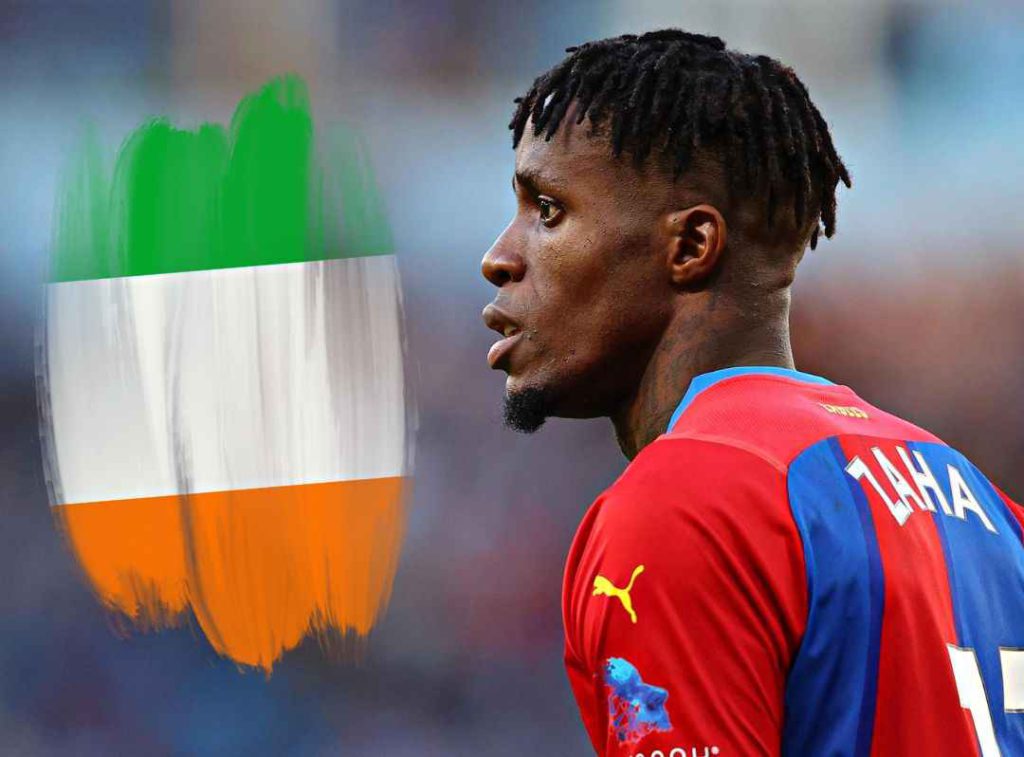 Wilfried Zaha, the Ivorian footballer, is one of the top strikers in the Premier League in 2022. However, Zaha's nationality is one of the most confusing things for his fans. People are confused if he is English, Ivorian, or even Irish. It's time to clear all the doubts regarding the country of Wilfried Z.
Backstory:- Wilfried Zaha was born on November 10, 1992, in Abidjan, Ivory Coast. However, in 1996, the Zaha family decided to move to England for better opportunities. After some years, he joined the youth team of Crystal Palace in 2010. Later, he also played for Manchester United.
Which country is Zaha playing for in 2022?
Recently, Crystal Palace's striker, Wilfried Zaha, made a headline after he decided to play for Ivory Coast. But why would a player born in Ivory Coast again declare for the same country?
In the case of Wilfried Zaha, it is because previously, he played for England's national team. Zaha started playing officially for the Under 19 team of England in 2011 and was later promoted to the senior team in 2012.
However, he just made 2 appearances for the national team. Due to a lack of playing time, he decided to play for the national team of Ivory Coast.
---
3. Marcus Rashford
African Heritage – West Indies
Birth Country – England
Currently playing for – English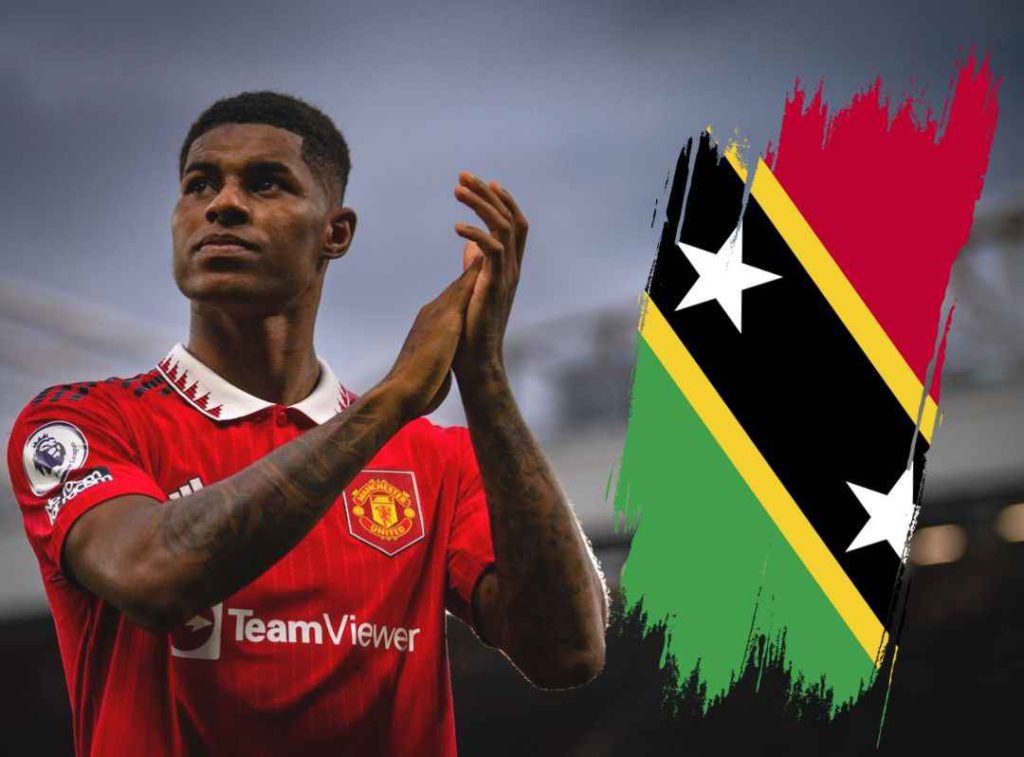 A few years ago, a former Ghanaian footballer, Michael Boye Marquaye, claimed that he is the biological father of the Manchester United ace Marcus Rashford. Michael alleged that he had a romantic affair with Rashford's mother, and the footballer was born then. He told,
"Marcus Rashford is my son and he knows it although we haven't seen each other for several years."
However, the English footballer has never stated anything regarding the claim.
Backstory:- Despite the claim, which may be true or wrong, Marcus Rashford's official parents are Mrs. Melanie Rashford and Robert Rashford. However, it is clear that his family originally belonged to Africa. As per reports, Marcus is of Kittitian descent, as his family was born on Saint Kitts and Nevis Island. To be exact, his grandmother was born there and later migrated to the United Kingdom, and since then, the Rashford family has been living there.
Which country is Marcus playing for in 2022? – Born and raised in England, footballer Marcus Rashford currently plays for England's national team. At just 8 years of age, Rashford joined Manchester United's youth team, and since then, he has been playing for United, currently the senior team.
And for the national team of England, he made his international debut in 2016 and has made almost 50 appearances. Prior to that, he also played for the Under-21, Under-20, Under-18, and Under-16 teams of England.
---
2. Karim Benzema
African Heritage – Algeria
Birth Country – France
Currently playing for – France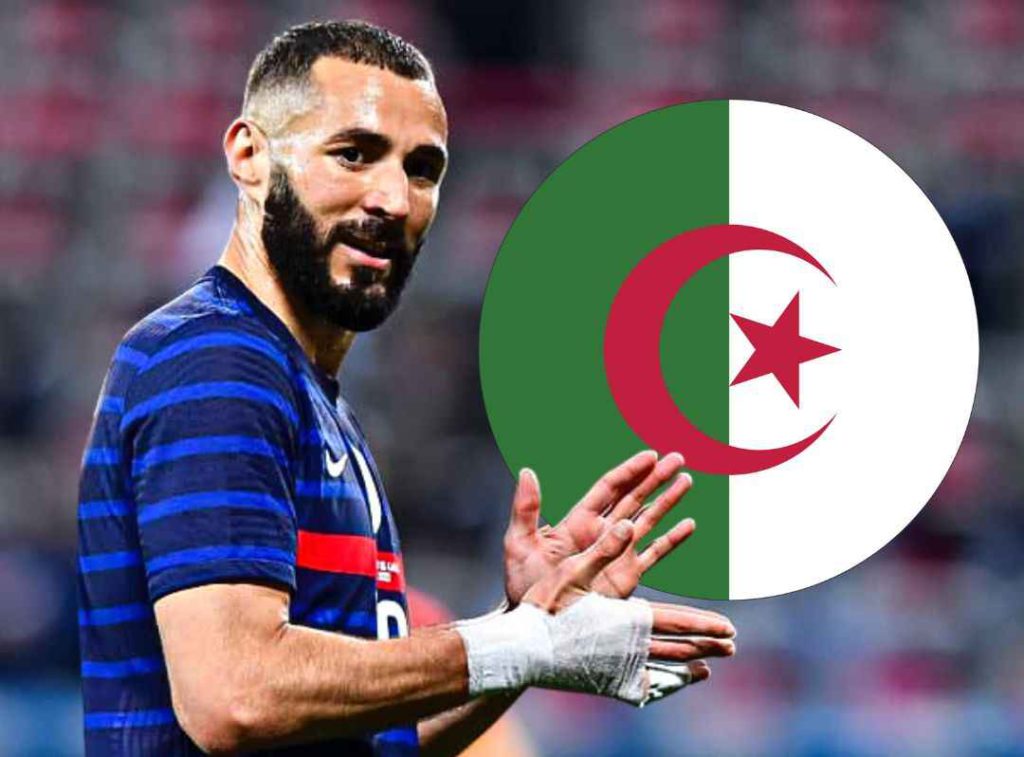 "(Algeria) It's my parents' country, it's in my heart,"
This is what Benzema told in an interview in 2006, despite being involved with the French youth team. Besides, he has supported the Algerian team on different occasions. Benzema has even posted photos of himself wearing an Algerian national team jersey.
Backstory:- Born in France, Real Madrid's striker Karim Benzema has been playing for the French side for his whole life. However, Algeria is the nation where his ancestors came from. His parents, mom Wahida Djebbara and dad Hafid Benzema are Algerian by nationality. They migrated to France even before Benzema was born.
Which country is Benzema playing for in 2022? – Despite being approached by Algerian, the former Lyon's Karim Benzema has all his heart for his birth country, France. Even when Karim was banned from playing for the French national team for 6 years, he never left France to play for other nations. He has been in the national team of France since 2007.
---
1. Kylian Mbappe
African Heritage – Cameroon
Birth Country – France
Currently playing for – France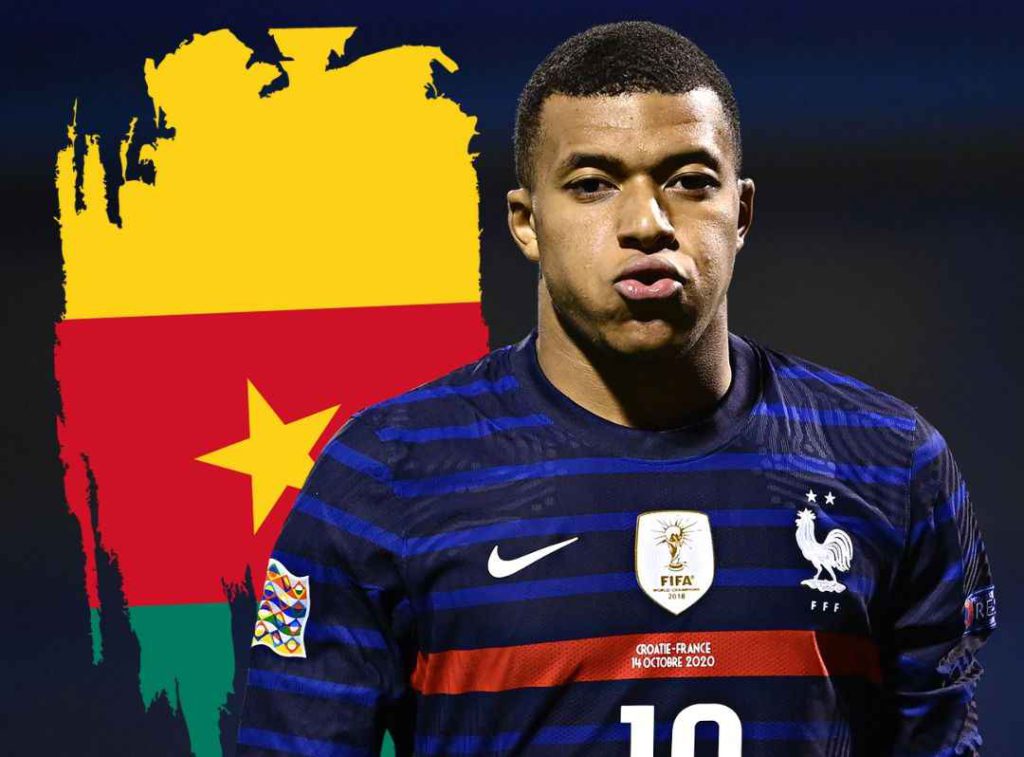 When the president of the country asks you to play in the country, then YOU KNOW YOUR VALUE.
Undoubtedly, the most valuable player in the world, Kylian Mbappe is already a World Cup winner and a 5-time Ligue 1 winner at just 23 years of age. Known for his exceptional dribbling skills and pace with extraordinary finishing, Kylian is the most complete forward in modern football and he is young.
Backstory:- However, you may be unaware that one of the best young talents has a different origin than the country he plays for. Yes it is Kylian Mbappe. Though he was born in France, he carries African roots. His father, Wilfried Mbappe, is from Cameroon, while his mother, Fayza is of Algerian descent. So, Kylian has mixed ethnicity.
Which country is Mbappe playing for in 2022? – Currently, PSG's star, Kylian Mbappe, is playing for the French national team. He has already won the World Cup with France. and may win in the future with such a good squad depth. In fact, Kylian was a key player in leading the nation to the title in World Cup 2018.
Africa knows What a Gem they miss.
What do you think about our list of footballers from Africa who changed their nation? How many foreign footballers are on our list that currently plays for France?
Read more here at Football Devils.