Football is a game of emotions, respect, excitement, a game for a cause, and People even look up to footballers as their IDOL. But there have been plenty of times when footballers have been out of their profession and landed in the field of crime. Some were able to escape the punishment while few other players have been to controversies and illegal cases that landed them in Prison.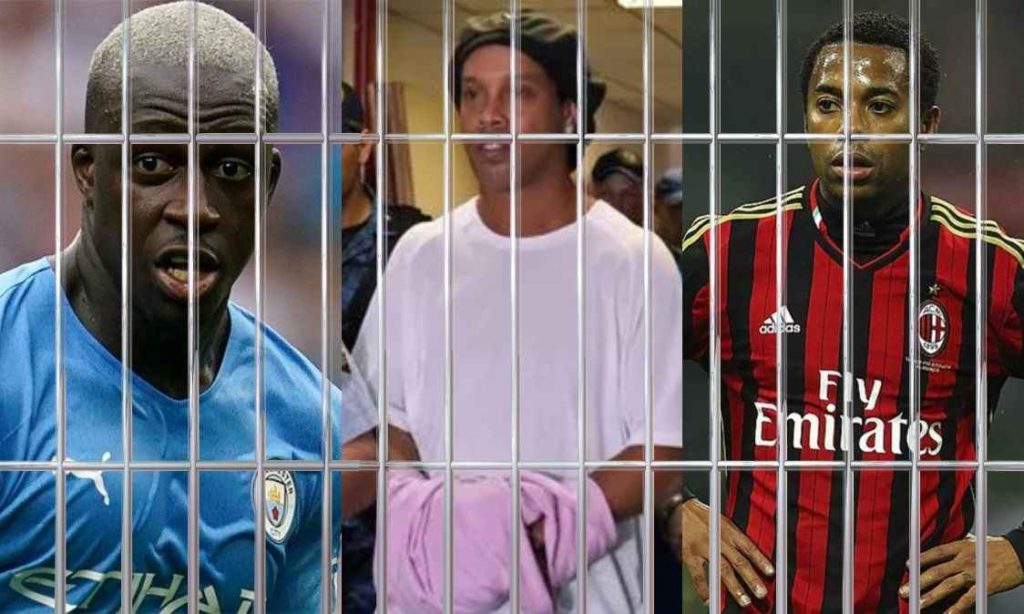 A hefty tackle and brawl between players and even fans are normal in football. But, some of the football icons are so NOTORIOUS that you will surely find it hard to believe. From Drugs, Match-fixing, and assault to other players to being involved in terrorism, we have prepared unique cases, Just for you.
Football Devils present you with the list of the top 10 footballers that have been arrested. And, Buckle up, your favorite star maybe even on the list.
List of Footballers that have been arrested
10. George Best
Prison Time: 3 months
Reason: Drink Driving and Assaulting a Police officer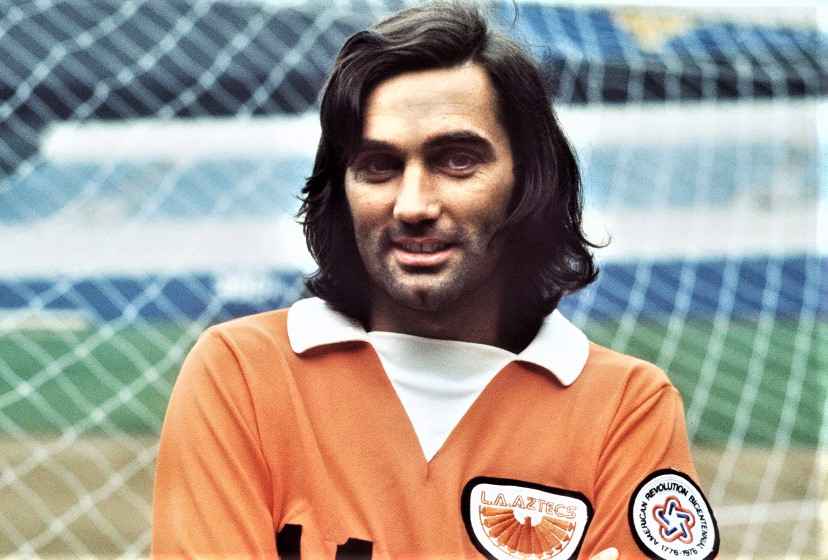 The Manchester United legend George Best is one of the finest players to ever play the game of soccer. George had all the qualities of a player with exceptional skill, pace, getting past the defenders and finishing ability. The Northern Irish footballer was highly celebrated and elegant to watch on the field.
But off the field, Georgie Best had a crazy lifestyle, full of controversies. He had his married life failed twice with Angela MacDonald Janes and Alex Pursey. The latter even alleged him of being violent, punching him in the face. In 1972, he was charged with assault for the first time, when Best hit a waitress and broke her nose. But he did not go to had to go to jail as he won in court.
But, even without a conscious, the former United winger was slowly getting into controversies, and his habit of Alcoholism made it even worse. At the end of his career, in 1984, he faced a prison sentence of 3 months of the time period in Ford Open Prison. And the reason for that was his alcoholism. He was found Drunk and Driving, assaulting a police officer, and later not answering bail.
It seems Georgie Best is not the role model anyone should follow outside of football.
---
9. Rene Higuiata
Prison Time: 7 months
Reason: Kidnapping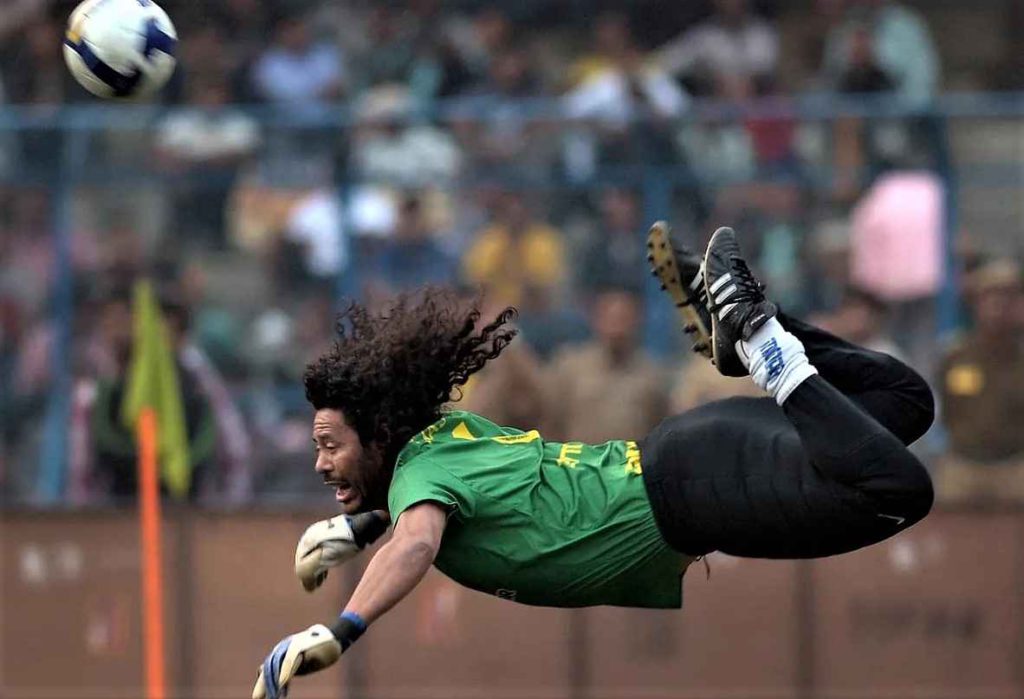 The Colombian goalkeeper, Rene Higuiata is one of the most stylish and dramatic goalkeepers in the world. Being a goalkeeper, Higuiata has 41 goals in his name and is even ranked as one of the best South American keepers. But just as badass he is on the field, his record outside of football is also CRAZY.
R Higuiata was even alleged to have a connection with Pablo Escobar, the King of Cocaine. In the early, 90s, Rene was sentenced to prison as the officers found him in the act of kidnapping. Apparently, the Colombian goalie was the one who delivered the ransom money. Later, he defended himself by saying that "I'm a footballer, I didn't know anything about kidnapping laws.".
---
8. Ronaldinho Gaucho
Prison Time: 6 months
Reason: Using Fake Paraguayan Passport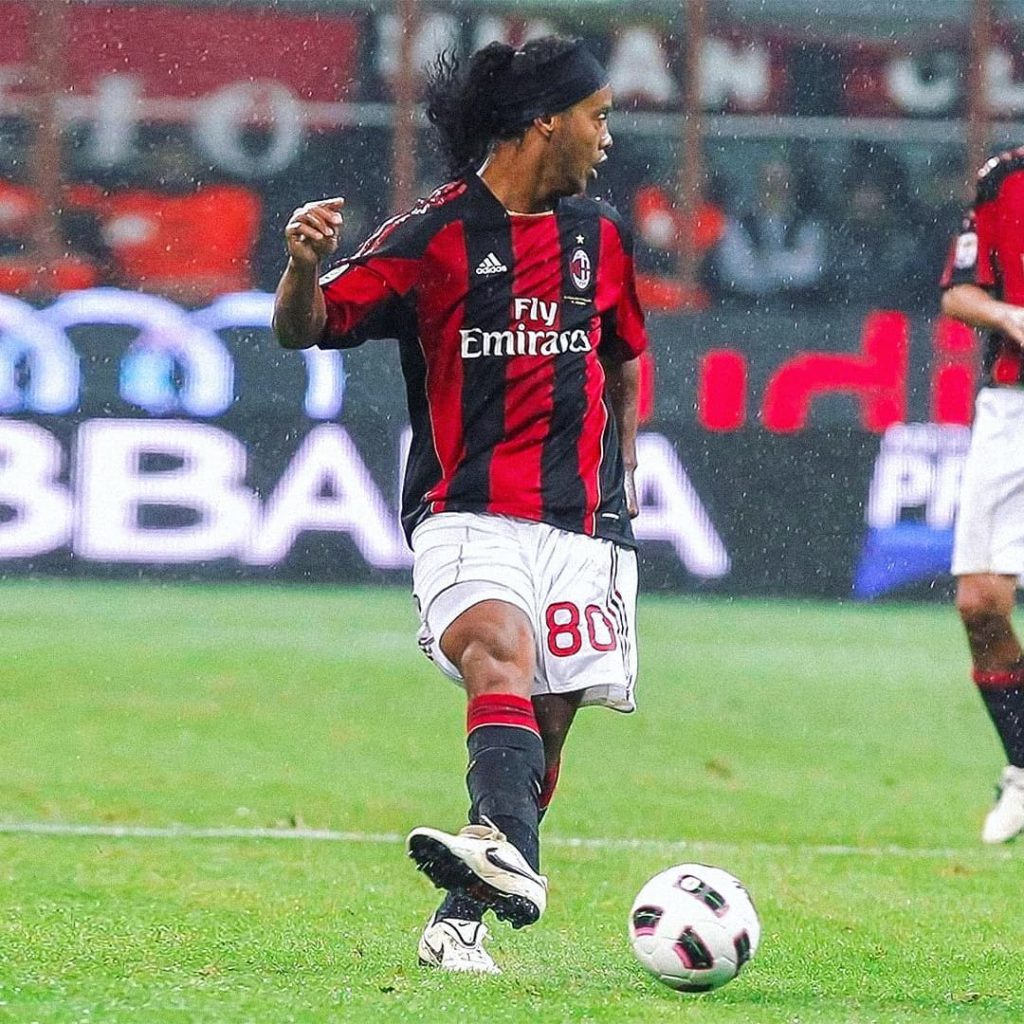 Football's Greatest Showman, Ronaldinho Gaucho is one of the best players that we have seen. Highly skilled, with dribbling, passing ability, and beating defenders with ease, Gaucho was in a class of his own.
Ronaldinho barely comes into controversies, as he keeps his life pretty low profile. But he found himself behind the bars in 2020 after Paraguayan police found him using a fake Paraguayan passport. As per the officials,
"The Attorney General's office issued a warrant for their arrest, charged the player Ronaldinho with using a public document with false content, and requested preventative detention."
So, he was sentenced to 6 months of jail time. Later, the former Barcelona midfielder was released on bail after paying 1.6 million pounds. He spent a total of 32 days in prison where he even played a futsal tournament.
---
7. Duncan Ferguson
Prison Time: 3 and a half months
Reason: Assault the opponent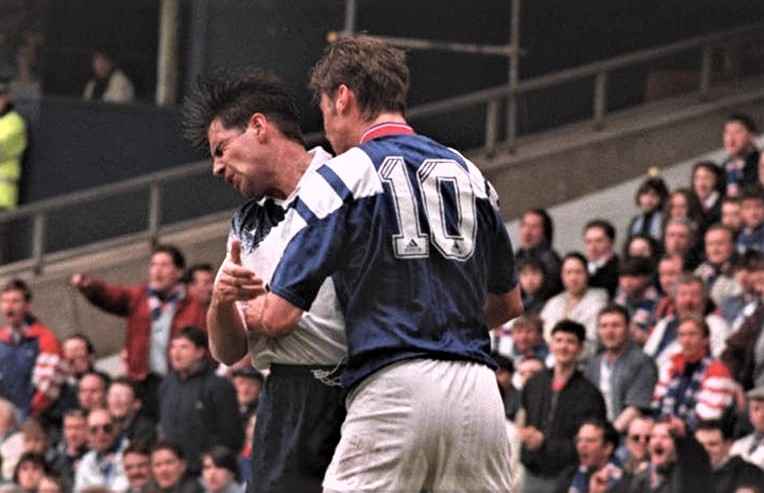 Definitely, you know about the legendary headbutt of Zinedine Zidane against Italy's defender, Marco Materazzi. Zidane did it in the field which resulted in him a red card and went on missing the next match.
But before Zidane, Duncan Ferguson tried it and faced harsh punishment. In 1994, he was playing for Rangers and in a match against Raith Rovers, he decided to headbutt John McStay, a defender of Rovers. For his on-field action, Ferguson was charged with assault and sent to jail for 3 months.
Duncan became the first-ever English player to be sent to prison because of an on-field assault. He spent 44 days in Barlinnie Prison situated in Glasgow.
And prior to that, the former Everton player, Duncan faced 3 charges. In all of these 3 cases, he paid some fines and simply avoided prison.
---
6. Joey Barton
Prison Time: 2 months and 17 days
Reason: Ran over a Pedestrian
If you have ever seen the way Joey Barton plays on the field, then you would have predicted that the player will surely be in a problem. And you are not wrong to think so.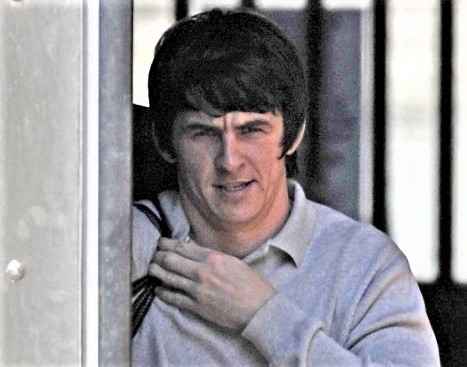 But, his temper problem would cost him more outside the field. In his career, Joey faced two major charges. The first was when he ran his car over a pedestrian. The event occurred in Liverpool City center and was jailed for 2 months and 17 days. And the same year, Joey has sentenced to a 4-month suspension after he was found assaulting his former teammate Ousmane Dabo.
Joey's aggressiveness even continued in his managerial career too. In 2019, while being the manager of Fleetwood Town, he again found himself in a problem. He was found to assault Daniel Stendel, manager of Barnsley.
---
5. Robinho
Prison Time: 9 years
Reason: Sexual Assault
Normally, footballers face jail time for months, but the Brazillian winger, Robinho has a history of being charged with 9 years of prison for a cruel crime.
The Italian officials and the court found Robinho and other 5 people along with Ricardo Falco to be guilty of rape. The incident occurred in January of 2013 when Robinho and co sexually assaulted a 22 year of Albanian woman in a nightclub in Milan.
Later, in November of 2017, the court sentenced Robinho to 9 years in prison. The former Real Madrid forward also gave an appeal which was rejected by the Italian Court of Cassation. As per sources, Robinho commences his prison sentence in January of 2022.
---
4. Breno Rodrigues
Prison Time: 3 years and 9 months
Reason: Burnt own villa
One of the most interesting cases of a footballer who has been imprisoned is Breno Rodrigues. At that time, Breno was playing for Bayern Munich.
The Brazillian footballer was convicted of burning down his own villa worth 1.5 million pounds. Not only that, but the German officials also accused him of suppressing the evidence. They believed that the Brazilian center-back was hiding arson in his villa. Eventually, the young footballer was sentenced to prison for 3 years and 9 months and was sent to Stadelheim Prison.
But, the player has already been released from jail and his former club Munich hired him as their Under 23 squad's trainer.
---
3. Nizar Trabelsi
Prison Time: 10 years
Reason: Terrorism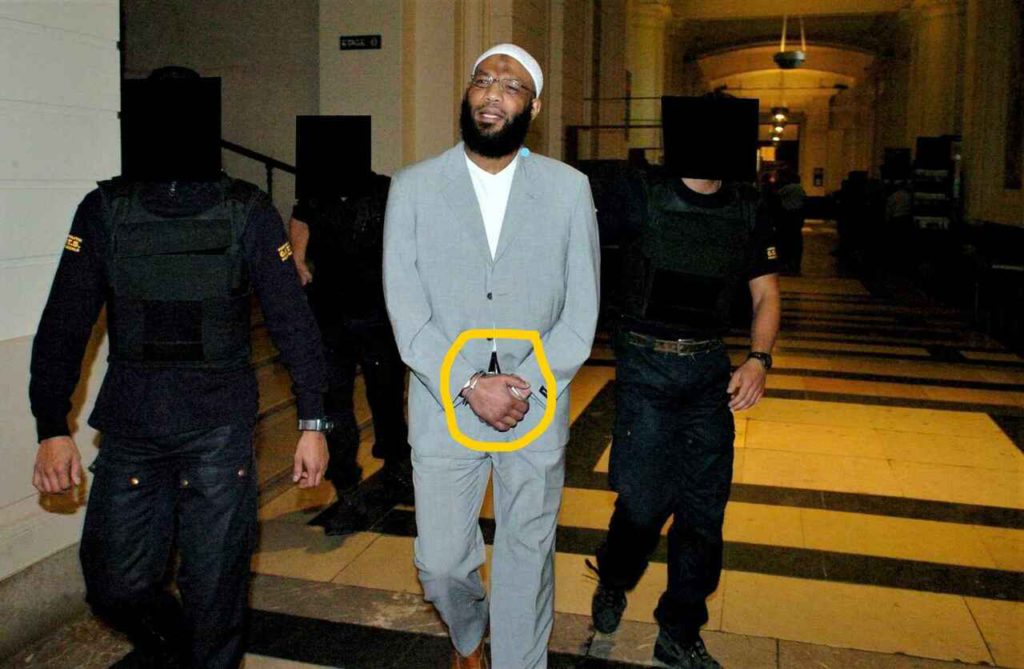 If there is any soccer player who is best known for other reasons, then it is Nizar Trabelsi. Rather than a footballer, Nizar has been in the history books as a terrorist.
In 2003, the Tunisian midfielder was found to be involved with Al-Qaida – an Islamic extremist group. He was also accused of plotting an attack against American soldiers at a Belgian airbase. Moreover, the footballer was even suspected to be a suicide bomber.
But luckily, the Belgium official detained and arrested the supposedly terrorist Trabelsi in September of 2001. Later, in 2003, the Belgium court sentenced him to 10 years of prison. After the jail time completion, Belgium extradited Nizar to America.
2. Benjamin Mendy
Prison Time: NA
Reason: Rape and Sexual Assault
Benjamin Mendy's case is one of the fresh cases in which footballers have been sent to prison. The French footballer was accused of 9 charges of rape and sexual assault on 5 different women at different times.
The Manchester City defender was accused of getting involved in 4 counts of rape as well as sexual assault. All of these events occurred between October 2020 and August 2021 to different women.
Again in November of 2021, Mendy the complaint of 2 rape cases was filed against Benjamin as he was waiting for the trial date. And one month after that, Mendy was accused of 1 additional rape charge.
And recently, in February of 2022, another sixth complaint was filed against the Premier League-winning footballer for attempting rape. So, Mendy has altogether 9 cases of rape and sexual assault with him as of now which can further increase in the future. So, many cases for a single player.
However, on 13th January 2023, Mendy was found not guilty of six counts of rape and one of sexual assault. But he still needs to appear a court for numerous resasons. It's some story this case.
---
1. Bruno Fernandes das Souza
Prison Time: 22 years
Reason: Murder, Kidnapping, Hiding a body, Corrupting Minors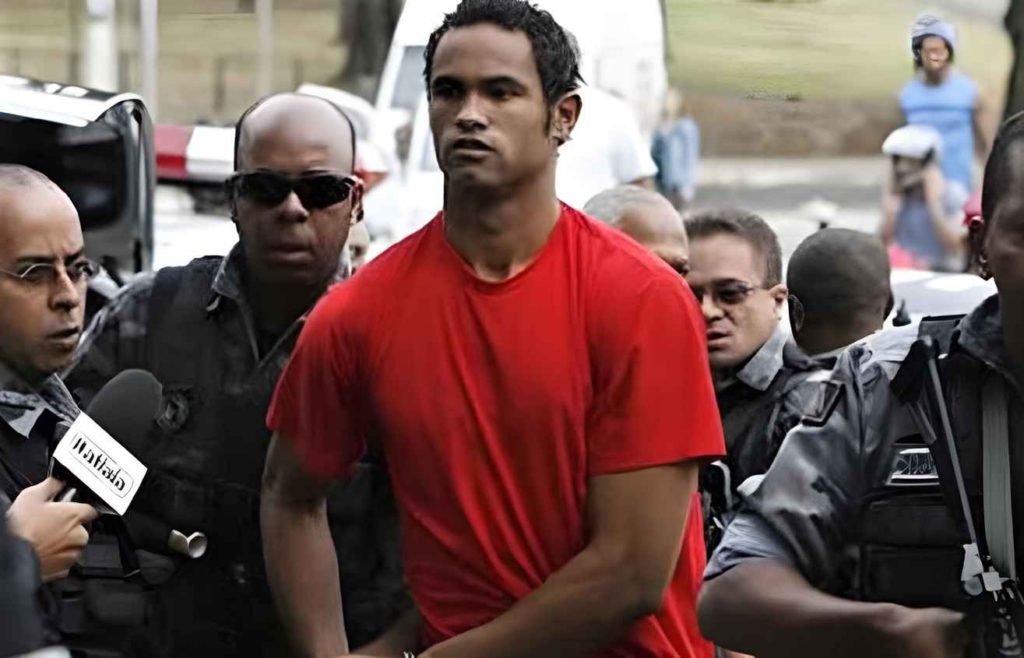 Bruno Fernandes… Hold up United Fans, it's not your beloved Portuguese midfielder. Our list of footballers with criminal records is topped by the Brazillian goalkeeper Bruno Fernandes das Souza.
Fernandes is the most NOTORIOUS criminal footballer. The player has been charged with murder, Kidnapping, Hiding a body, and also the Corruption of minors.
He was accused of murdering his girlfriend Eliza Samudio, hiding the body and even kidnapping his own son. As per his cousin, Eliza's body was cut into pieces and even fed to the dogs. Besides that, the former Flamengo goalie was also charged with forming a criminal gang and also corrupting minors.
For all of his charges, the Brazilian goalkeeper was sentenced to 22 years of prison. In February of 2017, the player was released by the court after spending 6 years and 7 months in prison. But in the April of the same year, he was again arrested.
Read more exciting news at Football Devils.