Manchester United forward Cristiano Ronaldo has announced that he has lost his son. Ronnie and his girlfriend Georgina Rodriguez's newborn baby boy has passed away while their twin daughter has managed to survive.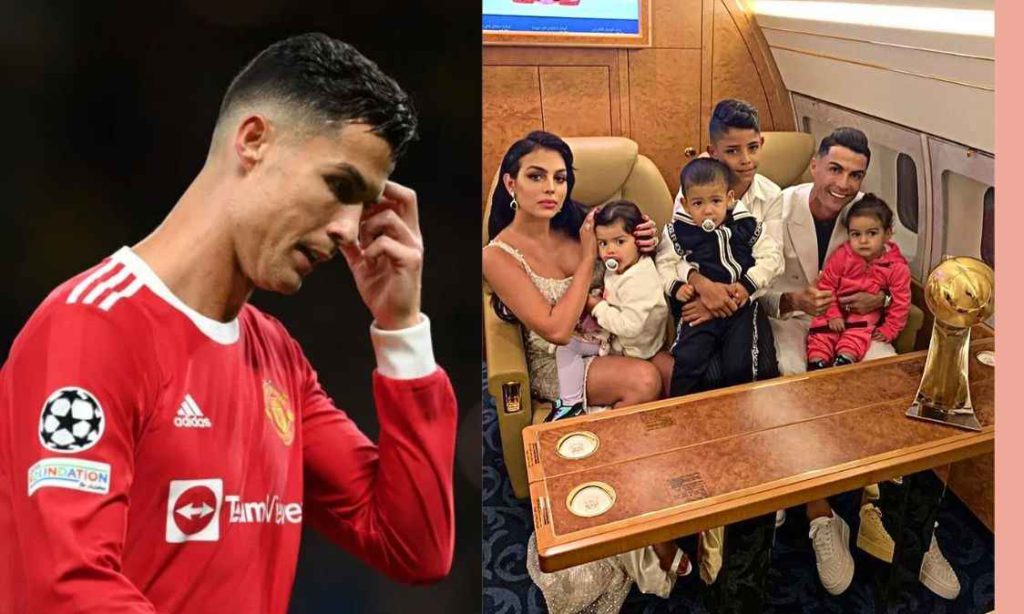 Cristiano Ronaldo Son Death
On April 19, Tuesday, Portuguese striker Cristiano Ronaldo revealed that his son has lost his life. Though he has not revealed the cause of the death of his child, the news has been confirmed.
As per him, he and his wife were going to be parents of twin children, a son, and a daughter. And his wife, Georgina was successful in giving birth to a baby girl, but, unfortunately, the birth of his son was not successful.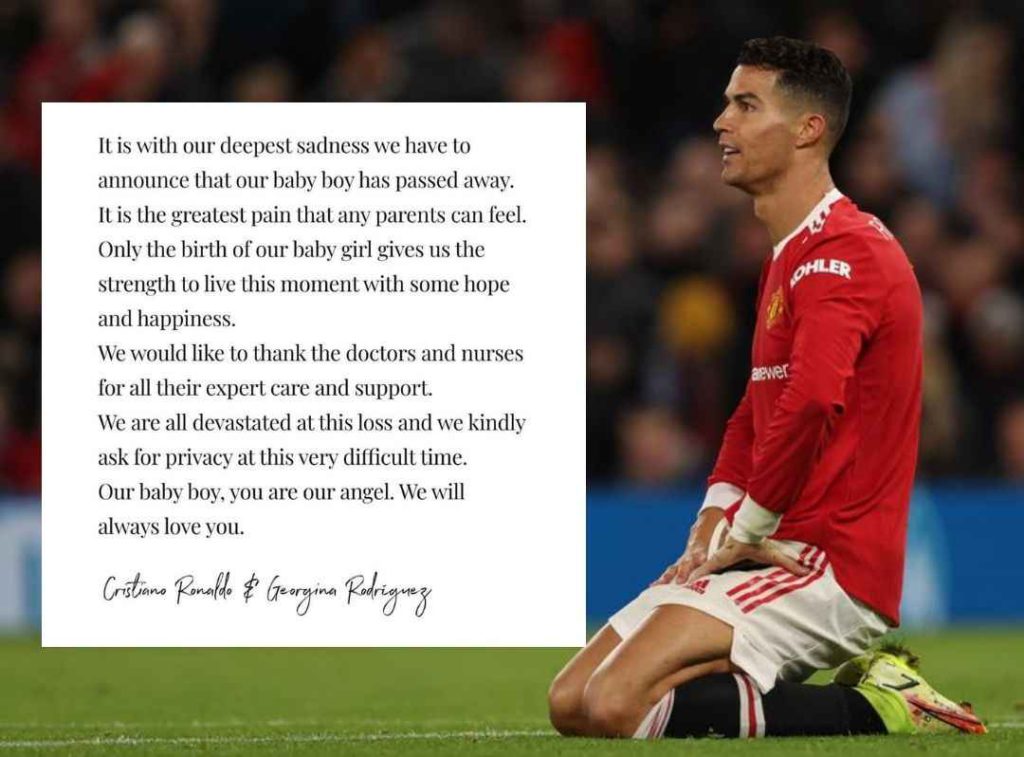 CR7 disclosed the information through his social media account. On which he wrote,
"It is with our deepest sadness we have to announce that our baby boy has passed way."
Cristiano also thanked the doctors and nurses who were involved in the process as he wrote,
"We would like to thank the doctors and nurses for all their expert care and support."
Also Read: Bruno Fernandes was caught in a car accident. Is he Injured?
How many children does Cristiano Ronaldo have?
With the addition of a new baby girl, Cristiano is a proud father of 5 children. Before, he was already a dad of 4 children, 2 baby girls,s and 2 sons. The eldest son of Cristiano Ronaldo is Cristiano Jr. And after that, he gave birth to 4-year-old twins, Eva Maria and Mateo Ronaldo.
Similarly, he also became the parent of Alana Martina who is 4 years old. So, with the announcement of his newborn baby girl, he is the proud daddy of 5 children, 3 daughters, and 2 sons.
Read more exciting news at Football Devils.