Manchester City striker Gabriel Jesus is confirmed to leave the club in the summer transfer window. The English club is preparing to sell their current striker before his contract ends in 2023.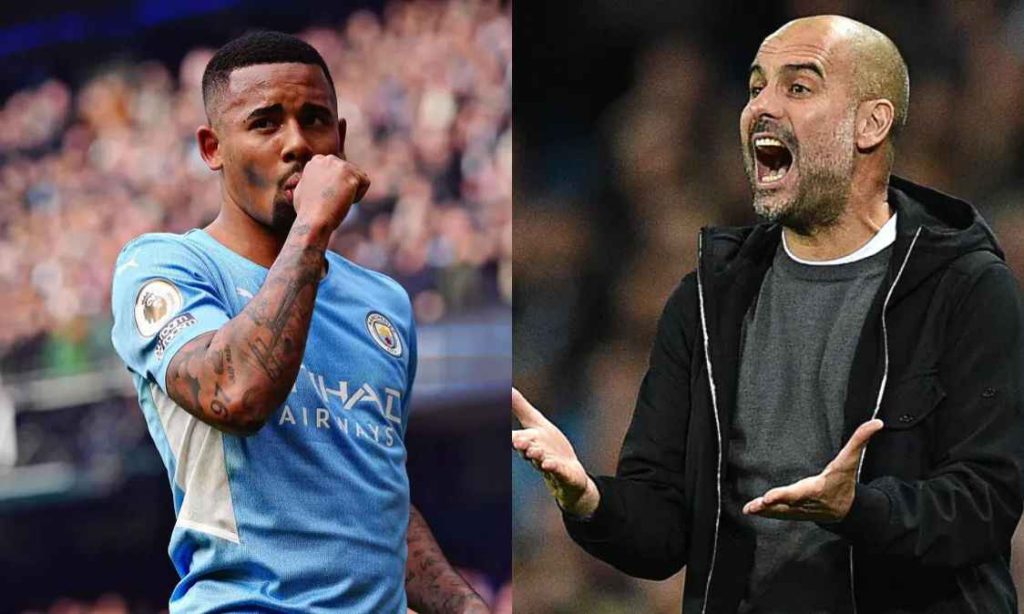 Is Jesus leaving Manchester City?
Yes, the news of Jesus leaving the club has been confirmed by a reliable source.
Fabrizio Romani, a transfer expert revealed the news through his Twitter account. He wrote,
"Gabriel Jesus will leave Man City in the summer, the plan is clear for months as they're working on the Haaland deal and the contract expires in 2023. #MCFC"
Read also: Are Manchester United planning to sell Harry Maguire?
Why is Man City selling Jesus?
As per Romano, Manchester City is planning for a mega deal to sign the Dortmund's striker.
Recently, in 2021, City also allowed their legendary striker Sergio Aguero for free to Barcelona. And now, the news of selling Jesus in this transfer window confirms that Pep Guardiola is making a room for the young striker.
The Brazilian striker has been with the club since 2017 and has already made more than 150 appearances for the club. And he has won almost every possible English cup with the club. But recently, Jesus has not received playing time as expected, even after the departure of the Argentine striker, Aguero.
So, it seems leaving Manchester is the best option for the 25-year-old striker.
Explore more exciting news at Football Devils.