Real Madrid head coach Carlo Ancelotti has finally explained the reason why the former Chelsea star has not got playing time for the Spanish team.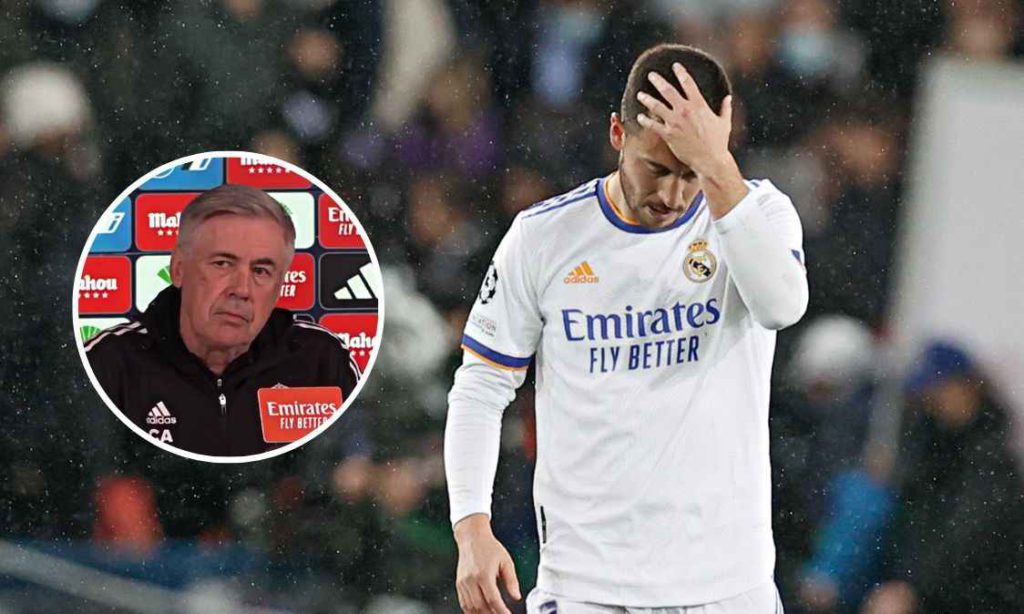 What did Carlo tell about Hazard?
It has been no secret that Hazard's dream move to Real Madrid from Chelsea has been an absolute disaster as he has not been able to produce any memorable performances for the team. Since his move in 2019, he has just made 51 appearances and scored 4 goals. Despite winning titles, he has just been a casual bench player for the Whites.
Hazard's Bombshell: Becoming an outsider
A few days ago, Hazard dropped some bombshell news about his current situation at Real Madrid. Along with his limited time for the club, he also revealed that he no longer talks with the boss, Carlo Ancelotti. He told,
"There is respect between us. But I'm not going to say that we talk to each other because we don't talk to each other."
Carlo's Reply to Hazard
Now, Ancelotti has come out and cleared the situation of Hazard in the team.
Read more exciting news at Football Devils.