The FA Cup quarter-final match between Manchester United and Fulham was marred by a chaotic sequence of events, as referee Chris Kavanagh issued three red cards in quick succession at Old Trafford.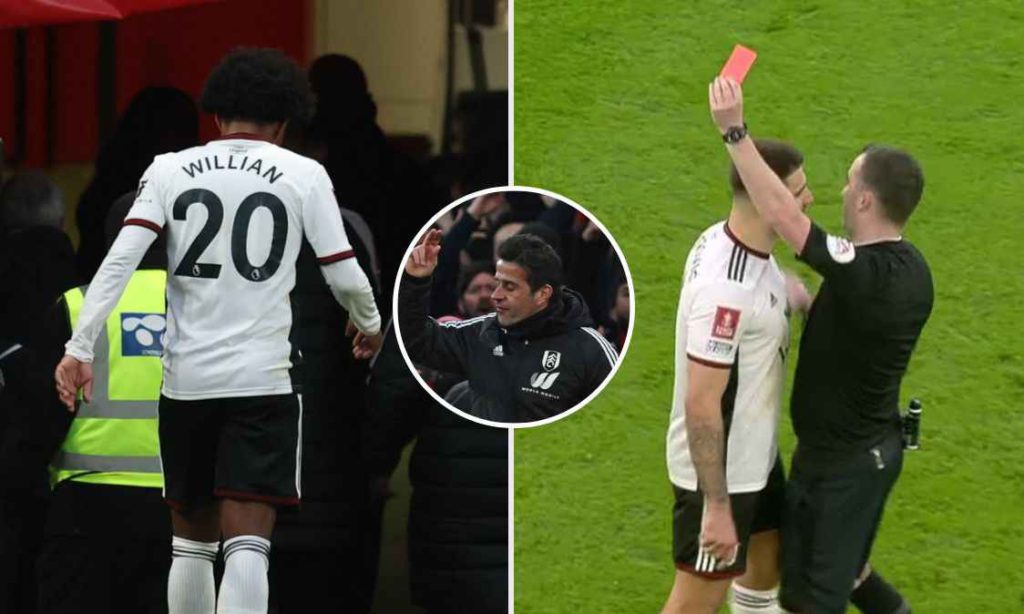 Fulham's Aleksandar Mitrovic gave his team an early 1-0 lead and Fulham was crushing past Manchester United at Old Trafford.
But the Red Devils fought back, with Jadon Sancho eventually earning a penalty after Willian's handball at the line. The former Chelsea and Arsenal player was sent off after a VAR review.
But Fulham boss Marco Silva and striker Mitrovic received a red card after confronting the referee. Bruno Fernandes then converted a penalty, leveling the score, and minutes later, United took the lead when Marcel Sabitzer scored from close range.
Finally, Manchester United secured a dramatic comeback victory in the FA Cup quarter-final against Fulham at Old Trafford, with Bruno Fernandes scoring twice in the dying minutes to seal a 3-1 win.
The win means Manchester United advance to the FA Cup semi-finals, keeping their hopes of another silverware this season alive.
Read more exciting news at Football Devils.