Bayern Munich's defender De Ligt has revealed his explicit intention of joining the German club from Juventus. He thinks that the Italian side does not have much ambition to win the UEFA Champions League, the best trophy at the club level.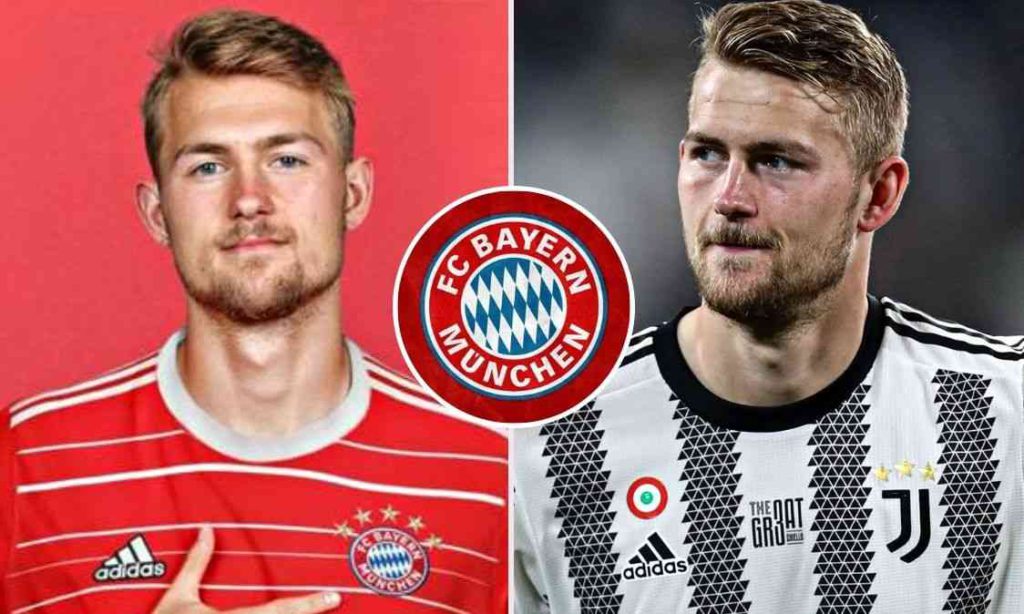 De Ligt about Bayern Munich and Juventus
Dutch footballer Matthijs De Ligt came into the highlight in 2018/19 when he along with his Ajax teammate dominated UCL despite being just 20 years old. De Ligt impressed the world football which led the Italian top club Juventus to buy him in the whopping sum of €75 million. Sources even reveal that Cristiano Ronaldo personally persuaded the young defender to join them.
In contrast to that time, now both Ronaldo and Mattijs have left the Bionacceri as the club has drastically dropped their form. Ligt joined Bayern in July of 2022 for €67 million. And it seems the player is enjoying his time at the German giants more than his time in Italy.
According to Matthijs, Bayern Munich has a team a lot better in comparison with Juventus. He told,
"I think I made a step forward in terms of squad quality."
So, what did De Ligt say about Juventus?
De Ligt played for 3 seasons for the Italian Champions winning all 3 major home tournaments with the club. He even played his first season with the 5-time Champions League winner, Cristiano Ronaldo. However, the player and the club failed to win the UEFA Champions League.
In his recent interview, he revealed that Juventus has less ambition to win the UEFA Champions League.
He told,
"Juventus is a great team with great players and I had a fantastic time there, but Bayern Munich has the ambition to win the Champions League and I felt like this ambition was less present at Juventus."
Read more exciting news at Football Devils.