Robert Lewandowski has equaled one of the Brazilian Pele's records after scoring a goal against Saudi Arabia in the group stage of the FIFA World Cup.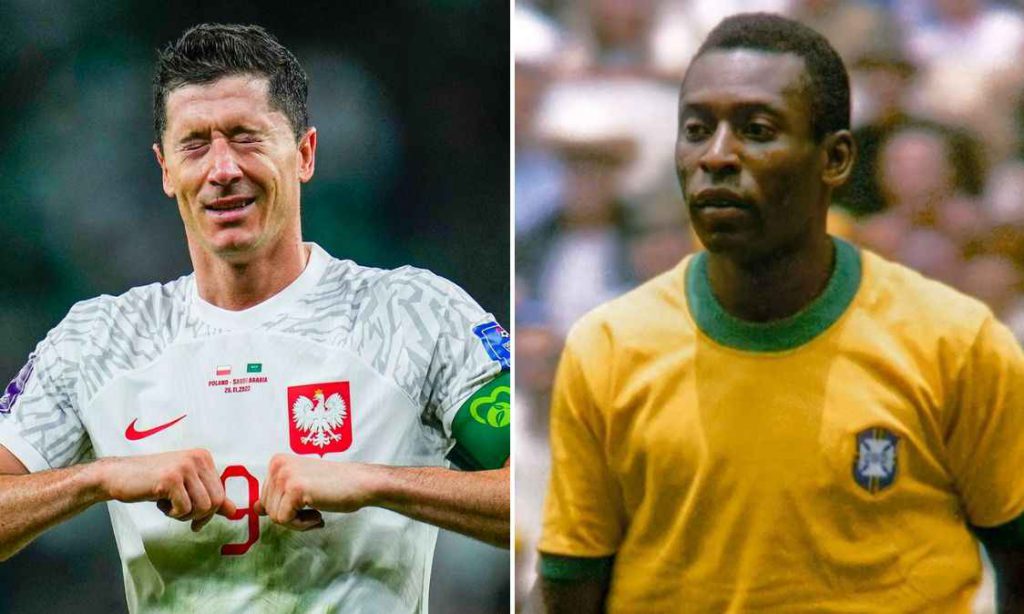 The Polish striker scored a late goal to double the lead ensuring victory against Saudi Arabian. Also, this is the first-ever World Cup goal by Robert in the history of the tournament. And this meant so much that the former Bayern Robert striker break down in tears. With this victory, his team Poland is standing at the top of Group C.
What is Pele's record? Which record did Lewandowski break?
One of the greatest footballers of all time, Pele is highly considered for his goal-scoring records. The 3 time World Cup winner has even set the Guinness record for scoring the highest number of goals in all competitions as he has scored 1279 goals in 1363 games.
Similarly, he scored 77 goals in the international games and won 3 World Cups in 1958, 1962, and 1970 – the most by any player in history.
However, Poland's striker, Robert Lewandowski has also achieved the same feat as Brazillian Pele. Of course, no, I am not talking about the World Cup trophies.
It's the total number of international goals, Robert has achieved. Both Lewandowski and Pele have scored 77 goals for their respective countries. And Lewandowski is more likely to break Pele's record of international goals.
Portuguese Cristiano Ronaldo is sitting at the top of the most international goals by any player while Iranian Ali Daei is after Ronaldo. Similarly, Argentine footballer, Lionel Messi is following Cristiano and Ali with 92 goals and still counting.
Read more exciting news at Football Devils.