Chelsea manager Thomas Tuchel and Tottenham manager Antonio Conte come face to face during the game after Tottenham scored the controversial goal in the 68th minute of the game. The match got heated after the counterattack foul on Kai Havertz was not given to Chelsea. Just after that Pierre-Emile Hojbjerg scored from outside the box.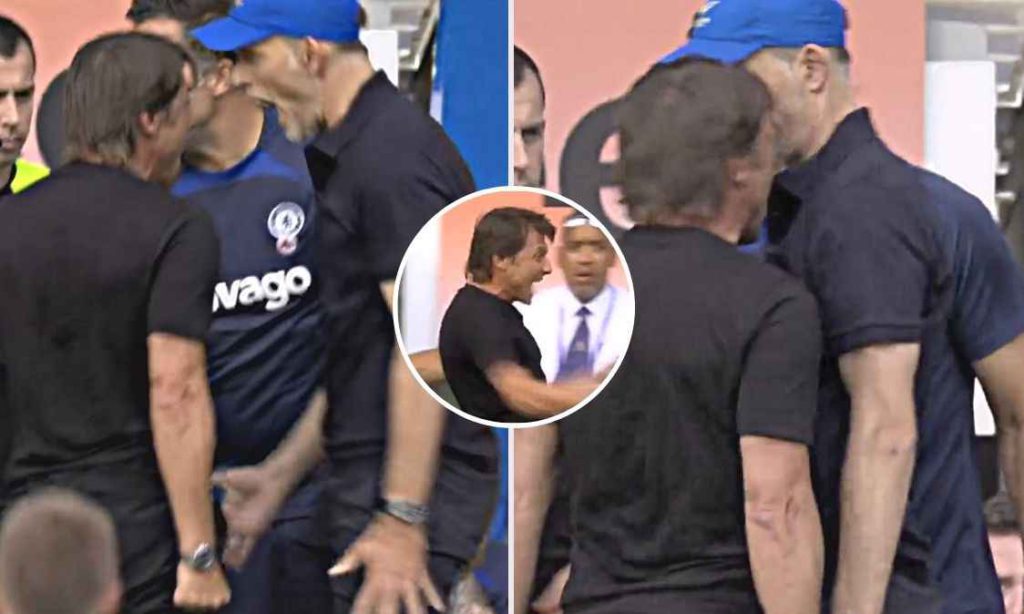 Tottenham was 1-0 down after the 19th-minute first goal of Kalidou Kaulibaly. Tottenham players and manager were frustrated as they didn't get many chances. After Jorginho loses the ball inside his own box, Davies touches it to Hojbjerg. He keeps his shot low to nestling into the bottom corner.
Antonie Conte celebrated like mocking Thomas Tuchel and the two managers got into a fight. After some discussion, the referee showed both managers a yellow card.
In the 77th minute of the game, Reece James scored from inside the box to give the home side a lead. In just a few seconds remaining, Harry Kane scored from the header to earn a point at the Stamford Bridge stadium.
After the final whistle, during the handshake of the managers, again Conte and Tuchel get into a fight and the referee showed the red card to both managers. This was one of the most heated games in Premier League history.
Find more football updates: Football Devils