In a match between Manchester United and Liverpool, Bruno Fernandes denied giving the ball to Mohamed Salah. Bruno tried to waste crucial minutes as Salah was trying to play fast.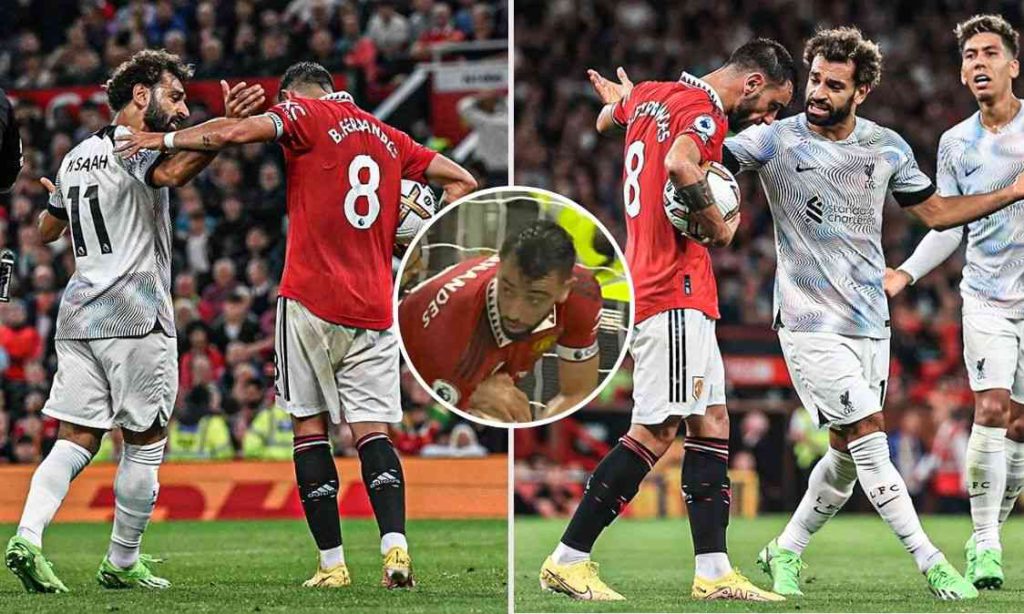 How did Bruno Fernandes waste time?
Klopp's Liverpool went to Old Trafford to face Ten Hag's Manchester United. The team went on head to head as United got on top with a scoreline of 2-0. It is Ten Hag's first victory for Manchester United in the Premiere League.
United led the game with 2 goals from Jadon Sancho and Marcus Rashford in the 16th and 53rd minute respectively. Though Salah returned a goal for Liverpool, they evidently lost the match.
The event happened after Salah's goal. After scoring a header from near the box, Mo Salah straightly went for the ball intending to start the game ASAP.
But, Fernandes picked the ball and denied giving it to Salah with a clear intention of wasting time, even for a few seconds.
Salah was furious as he continued taking the ball away and they confronted each other. The moment was hilarious.
Read more exciting news at Football Devils.