The Polish forward Robert Lewandoski joined Barcelona after 8 extremely successful years at Munich. When Bayern manager Julian Nagelsmann asked about the transfer, he seemed to think Barcelona is treated differently from the rest.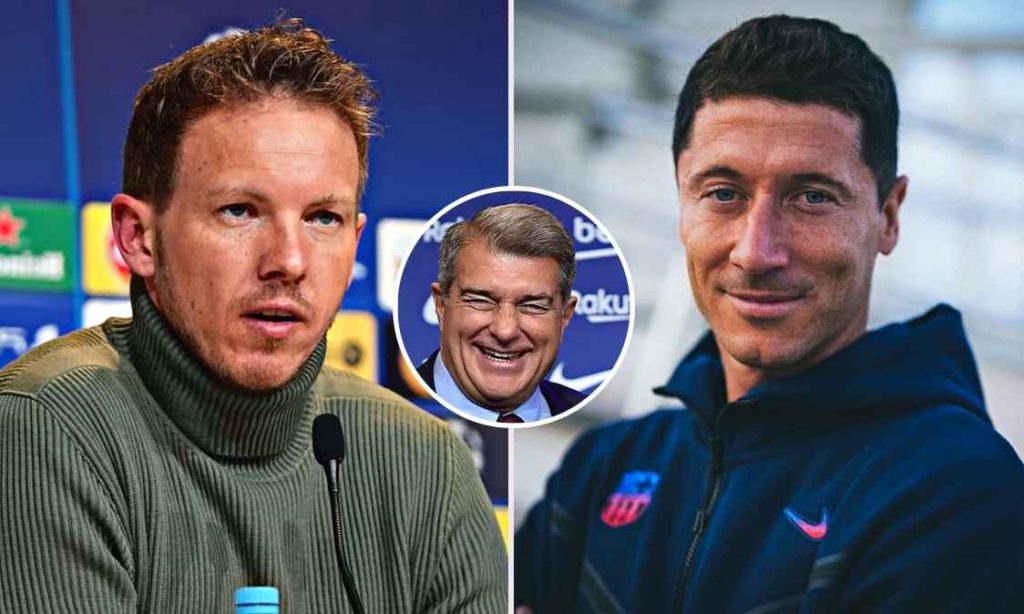 Julian Nagelsmann, who joined the club last year was in confusion that how Barcelona is spending money in this transfer window although having no money. Bayern and Barcelona came to an agreement for a deal worth €45 million plus €5 million add-ons for Lewandowski. When the manager was asked about the transfer. Julian said,
We will see. It's not only Lewy. They are buying a lot of players, I do not know how. It's the only club in the world that has no money but who can buy every player. It's kind of weird and kind of crazy for me. But at the end they find solutions. I don't know how but they find one.
The 34-year-old manager added:
They have a better team than last season.
It is true that heading into the transfer window, there were a lot of concerns regarding Barcelona's financial situation and its ability to pull off big deals. First brought Franck Kessie and Andreas Christensen on Free deals, which was followed by the arrival of Raphinha and the re-signing of Ousmane Dembele. And now the big name Robert Lewandoski.
What do you think about the transfers of Barcelona this season? Find more at Football Devils