Manchester United's central defender Casemiro was involved in a brawl and was sent off for grabbing Crystal Palace's Will Hughes with both hands. It was a moment of madness as the Berakian endangered the opponent player with violent action.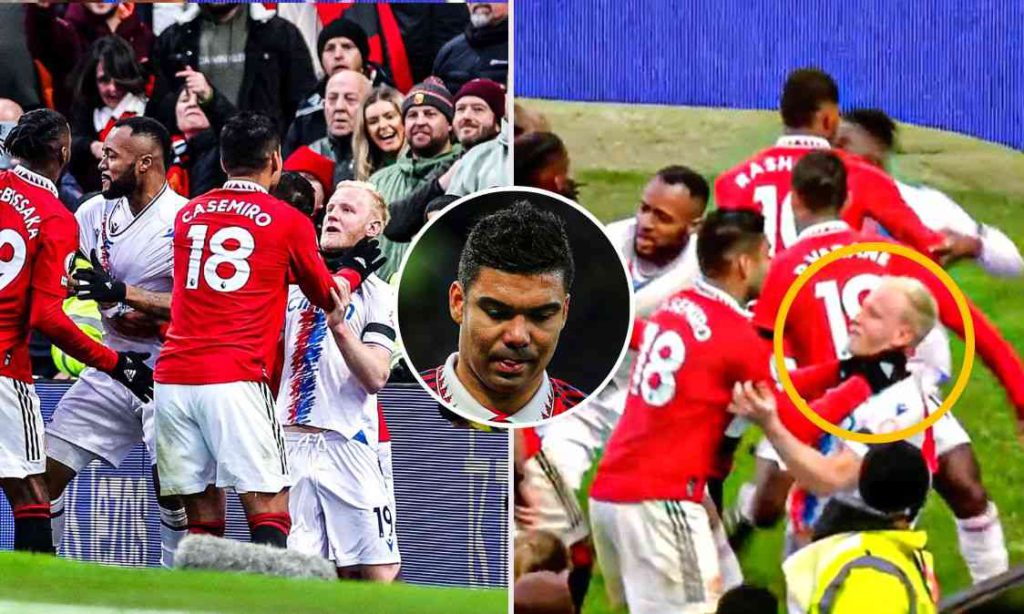 Bruno Fernandes and Marcus Rashford both scored each goal in the first and second halves to give the Red Devils the lead at Old Trafford on Saturday.
Prior to a massive brawl off the pitch, United appeared secure heading into the final 20 minutes. But almost all of the players got involved when Palace winger Jeffrey Schlupp shoved United star Antony into a billboard starting a massive brawl.
But VAR was interested in one case in particular which involved Casemrio and Will Hughes. As players were picking through the scraps of the fight, VAR noticed Casemiro had his hands grabbing and man-handling Hughes. Referee Andre Marriner reviewed the incident on the monitor and promptly gave the 30-year-old the red card.
United won the game 2-1 even with 10 men on the pitch. Schlupp's goal was not enough for Palace to come back into the game.
The subsequent two games against Leeds United and Leicester City's visit later this month will now be played without Casemiro due to the red card ban. His next domestic game will be the Carabao Cup final against Newcastle United on February 26.
Read more exciting news at Football Devils.