Cristiano Ronaldo has been offered an eye-watering deal worth €600 million a few days after his contract with Manchester United was terminated.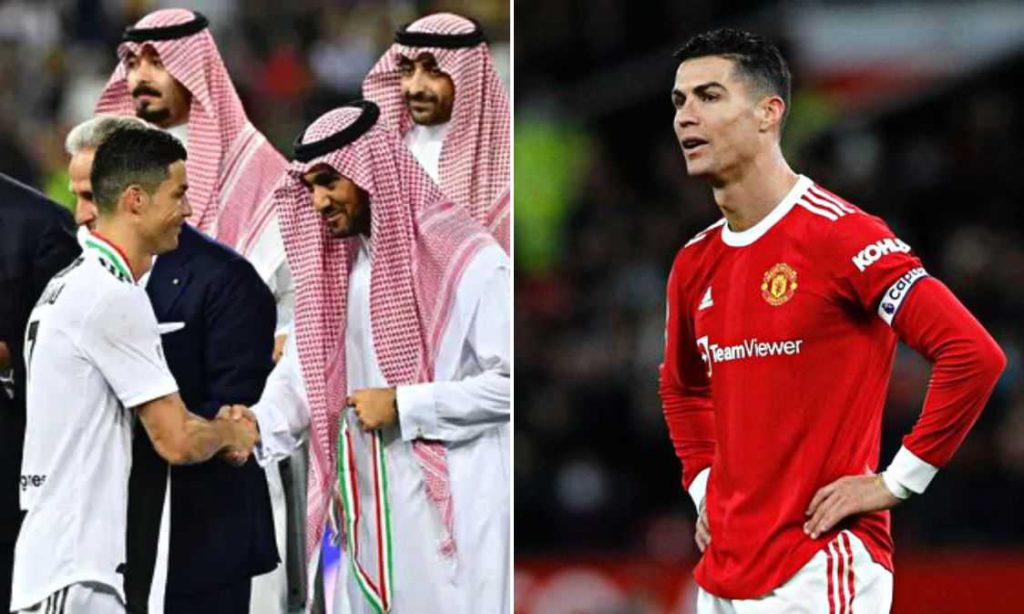 Which club offered the deal for Ronaldo?
Cristiano Ronaldo has been busy in his World Cup campaign with Portugal and already scored a goal to secure a narrow victory over Ghana in the Group stage of the World Cup.
However, the few days before World Cup has been stressful for the Portuguese forward. Ronaldo caught the attention of millions of people after his controversial interview with Piers Morgan was dropped. In the interview, he went after coach Erik Ten Hag, young players, and the club itself.
The club, Manchester United has already terminated the contract with the forward and it is no secret that Ronaldo is out of the club as of now.
Since then, the former Real Madrid winger has been shown interest by various clubs including Chelsea, Bayern Munich, and Newcastle United. There have been rumors about the possibility of his return to his former club Real Madrid as a replacement for Benzema who is injured currently.
€600 million deal for Ronaldo
Despite all the news, a trusted source revealed that Ronaldo has been offered a massive deal. The contract will allow him to play until he is 40.
According to CBS Sports, Ronaldo was offered a $600 million deal by a Saudi club Al-Nassr.
However, this is not the first time, Ronaldo has been offered a massive deal. In the same interview with Piers Morgan, he revealed that he was offered €350million by an unnamed club which he rejected.
Ronaldo is likely to accept the deal if he goes without a club even after the World cup finishes. And Ronaldo's chances of getting offers from big clubs will be dependent on his World Cup performances.
Read more exciting news at Football Devils.