Real Madrid president Florentino Perez has given his clear intention on whether to resign Cristiano at the club. Perez brutally responded to fans' question on whether to bring back the Portuguese forward at Los Blancos.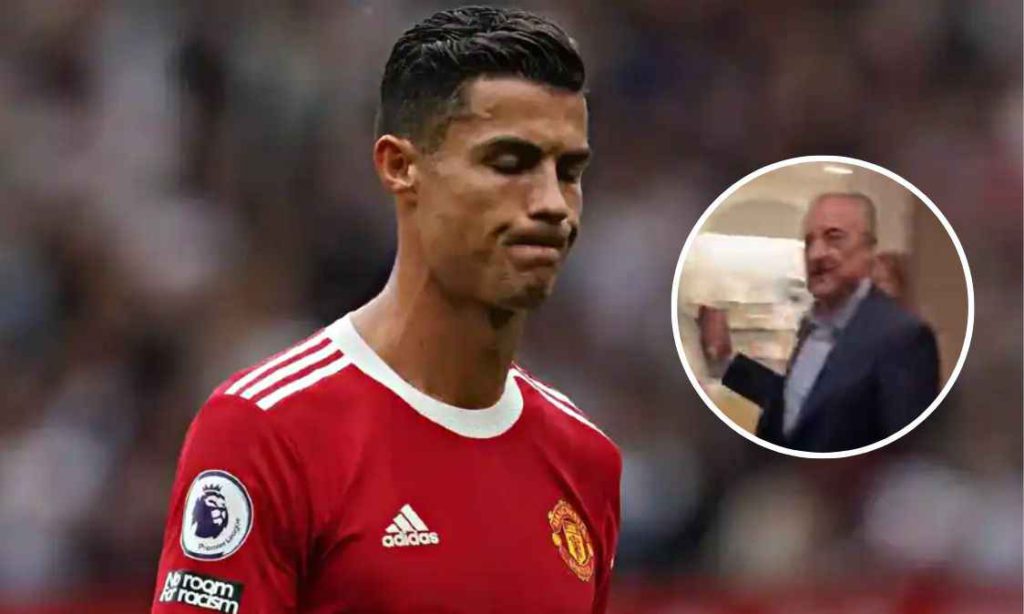 What did Perez say about Ronaldo?
The incident took place after a match between Real Madrid and Frankfurt in the UEFA Super Cup. The president was walking out of the dressing room. That's when a fan asked Real's president to sign a former Real striker. And the response by Perez is hilarious but brutal.
One of the many fans on the way asked Perez saying,
"Sign Cristiano?"
Perez took the time to respond to the fan's question as he replied,
"Again? He's 38 years old"
It cleared that, there is no intention of signing the Manchester United star as Perez walked away.
Read more exciting news at Football Devils.