Enner Valencia becomes the first Ecuador player to score a brace in the opening of the World Cup. However, his story is incredibly painful as how a poor guy from Ecuador went on to score an opening goal in the World Cup match.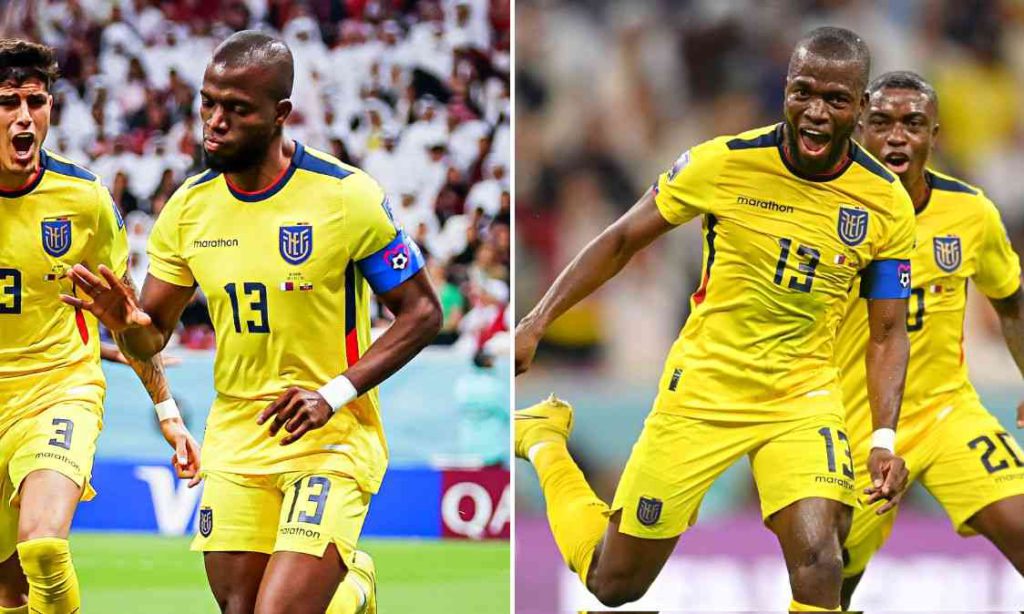 World Cup goal and Enner's painful story
The World Cup 2022 has officially started with the host Qatar facing Ecuador in the first match of the tournament. As expected, the 44th FIFA-ranked nation, Ecuador easily beat Qatar by 2-0, both goals from a single man – Enner Valencia.
Enner Valencia scored an opener in the 16th minute with a penalty goal. Before that, he had an acrobatic effort canceled due to offside. Again in the 31st minute, Valencia added another goal with a perfect header to beat the Qatari goalkeeper.
Enner's Previous story
Many people might not know who Enner Valencia is – but he used to play for West ham United and Everton between 2014 and 2017. Currently, he is playing in the Turkish league for Fenerbahce.
However, Enner never had an easy childhood. Born in Esmeraldas, a province in northwestern Ecuador with an Afro – Ecuadorian descent, Valencia belonged to a very poor family.
Sources even claimed that his family was so poor that, sometimes they even had no food to eat and mostly they used to sleep in rudimentary(very unmanaged developments) buildings. Sometimes, he even slept in the streets of Ecuador without food just to survive.
Read more exciting news at Football Devils.