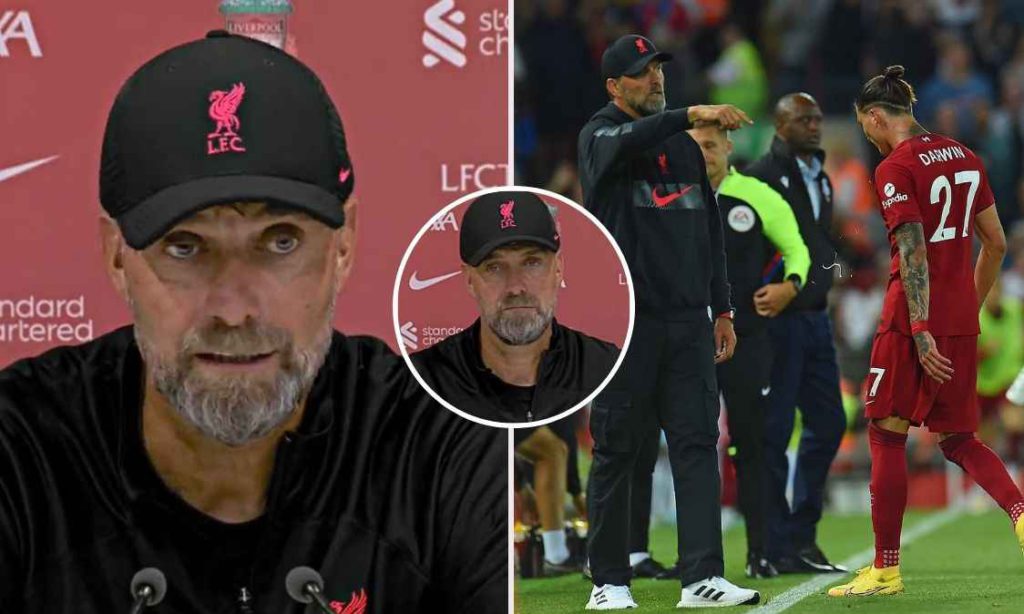 Liverpool's boss Jurgen Klopp went full superstitious in a post-match interview after sharing a point with Crystal Palace on Monday. He claimed that the Reds were affected by the witch that affected the team.
What did Klopp say and who did he blamed?
Liverpool met Crystal Palace on Gameweek 2 in their first game in their home ground, Anfield. And the final score was 1-1, thanks to Luis Diaz's amazing goal in the 61st minute.
However, the game for Klopp's side did not go as planned as Liverpool was merely damaged by Crystal Palace's tactics. Though Liverpool controlled the overall game and had more shots, Crystal was dangerous on the other end.
And their newly signed striker, Darwin Nunez also got red carded in the 57th minute following his headbutt against Andersen.
Overall, Liverpool did not have the game as they expected. And they were playing without star players like Thiago Alcantara, Diego Jota, and Konate, who were all out due to an injury.
And Jurgen went on the post-match interview where he decided to blame the witch for those circumstances. That's when he decided to say,
"Everything went during the week against us… it was like a witch was in the building"
Read more exciting news at Football Devils.