Barcelona's forward Robert Lewandowski has scored an outrageous goal for Barcelona. Hands down the best and most stylish goal of the 2022-23 season.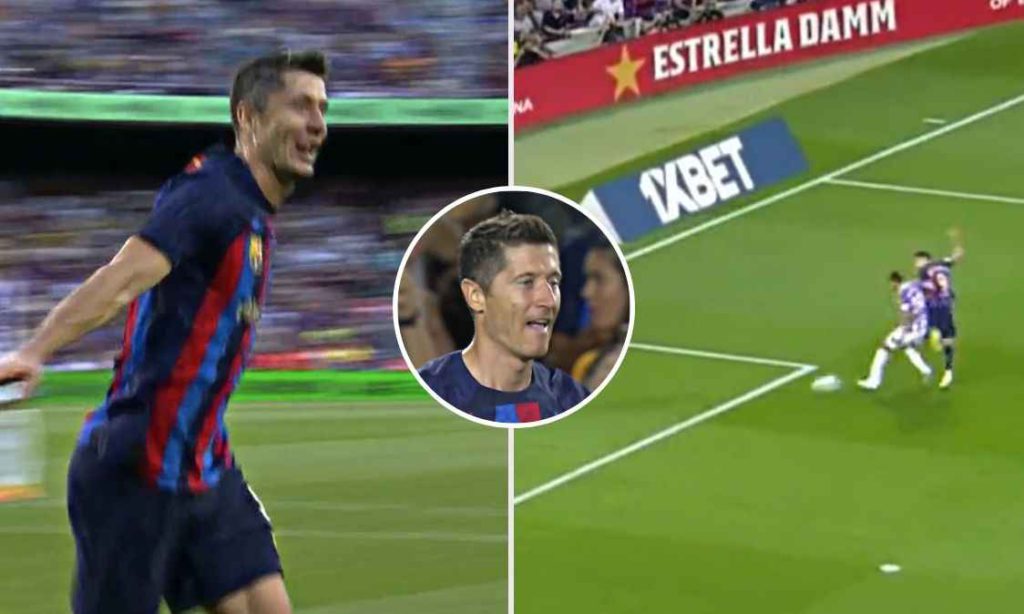 How was Lewandowski's goal against Valladolid?
Robert Lewandowski joined the Spanish club, FC Barcelona this summer, and the club as well as the fans had high expectations from the player.
Though critics have criticized the Barca board for signing the 34-year forward, Robert has been able to show his worth already. And Lewa's goal against Valladolid has crossed the expectation as the goal is insanely Outrageous.
Barcelona was already up by 2-0 until the 43rd minute with a goal from Robert himself and Pedri. In the 64th minute, Robert scored another goal which was totally INSANE.
Dembele sent the ball towards Robert who simply put the ball past the opponent's defender as well as a goalkeeper with a backheel.
You can see the goal from another angle which will show the perfect clip of Lewa's backheel goal against Valladolid.
Read more exciting news at Football Devils.