PSG's forward Lionel Messi scored an incredible free-kick goal against Nice in Ligue 1. The ball was so good that the opposition keeper was left stranded as the ball touched the net.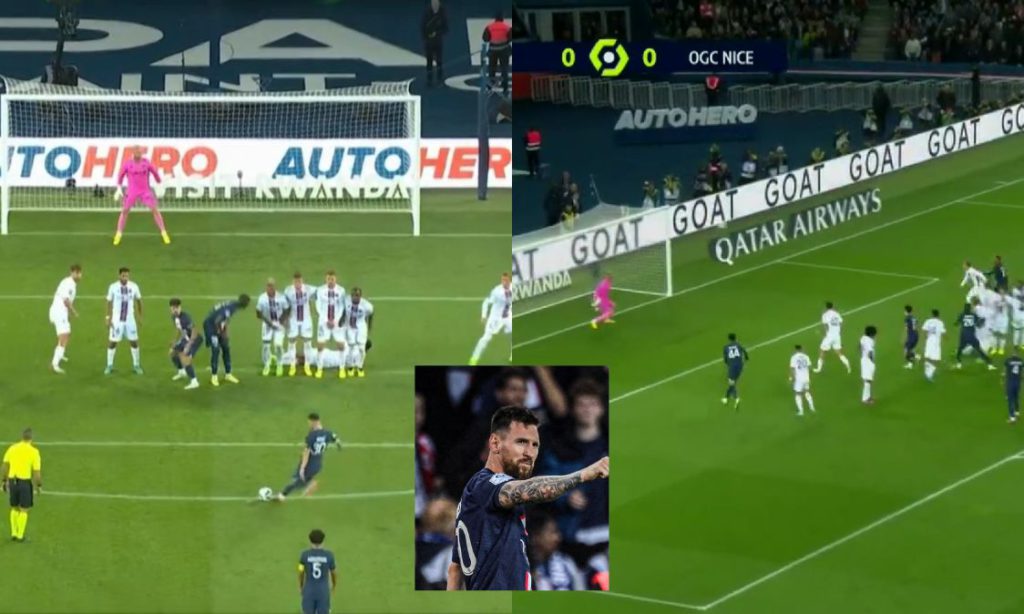 Messi's Incredible Goal against Nice
Lionel Messi has been phenomenal this season as he has been one of the key members of the PSG team that has been destroying opponents. In just 8 appearances, he has already made 7 assists while scoring 5 goals in the league.
The stat was too bad in his first season as he scored a total of 6 league goals in the 2021/22 season. However, this season has been different for the Argentine footballer as he has been involved in both goals as well as assists for the team.
In a match against Nice, he scored another stunning free-kick goal to give the team a lead of 1-0 in the 28th minute.
Messi got his freekick in his most favorable position as he struck the ball in the top right corner. The opponent's keeper Kasper Schmeichel was left stunned as he watched the ball touches the net.
Read more exciting news at Football Devils.