Football fans couldn't believe how Scott McTominay's juggling football with his hands was not given as a penalty. The United midfielder handled the ball three times before clearing the ball away.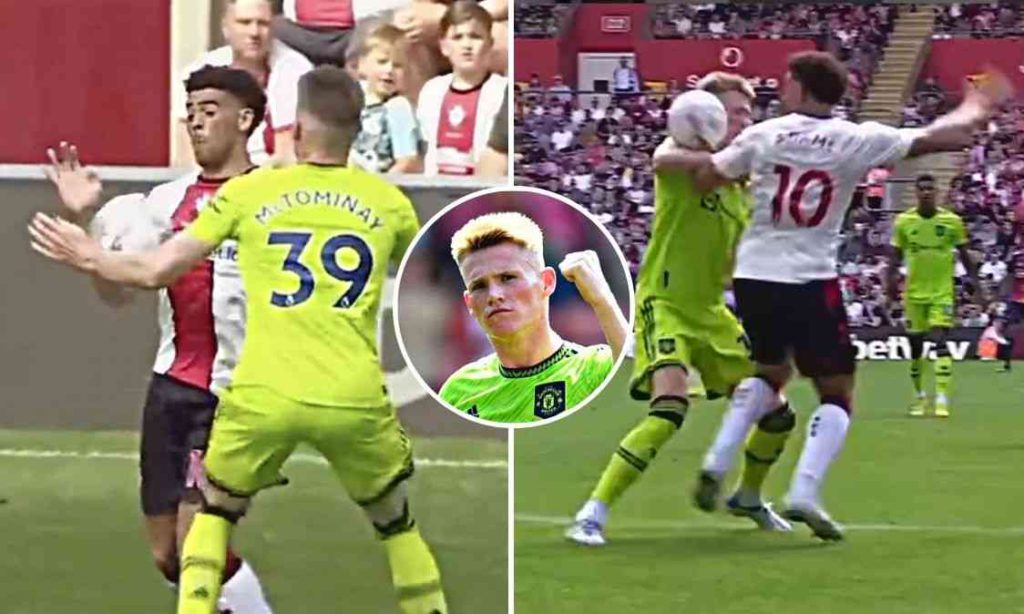 Ten minutes into the second half, captain of the day Bruno Fernandes' effort handed United a tense victory against Saint Mary's on Saturday.
Southampton tried hard to get back in the game pressurizing Man United and the incident happened right then at the 60 minutes mark.
Scott was battling with Che Adams for the ball in the United penalty area. The ball hit McTominay's arm and he continued to handle it adjusting his body and finally clearing it.
The entire Southampton players along with the fans in the stadium roared for a penalty but were denied by the referee.
Fans were quick to react to the incident saying :
How have Mctominay got away with hand ball?
Look, there may have been three clear handballs, but McTominay playing volleyball with it simply is against laws
Read more exciting news at Football Devils.