A new audio has been leaked in which Real Madrid president Florentino Perez was found calling Cristiano Ronaldo and Jose Mourinho an 'Idiot". In another tape, he also called Iker Casillas and Raul as two biggest frauds.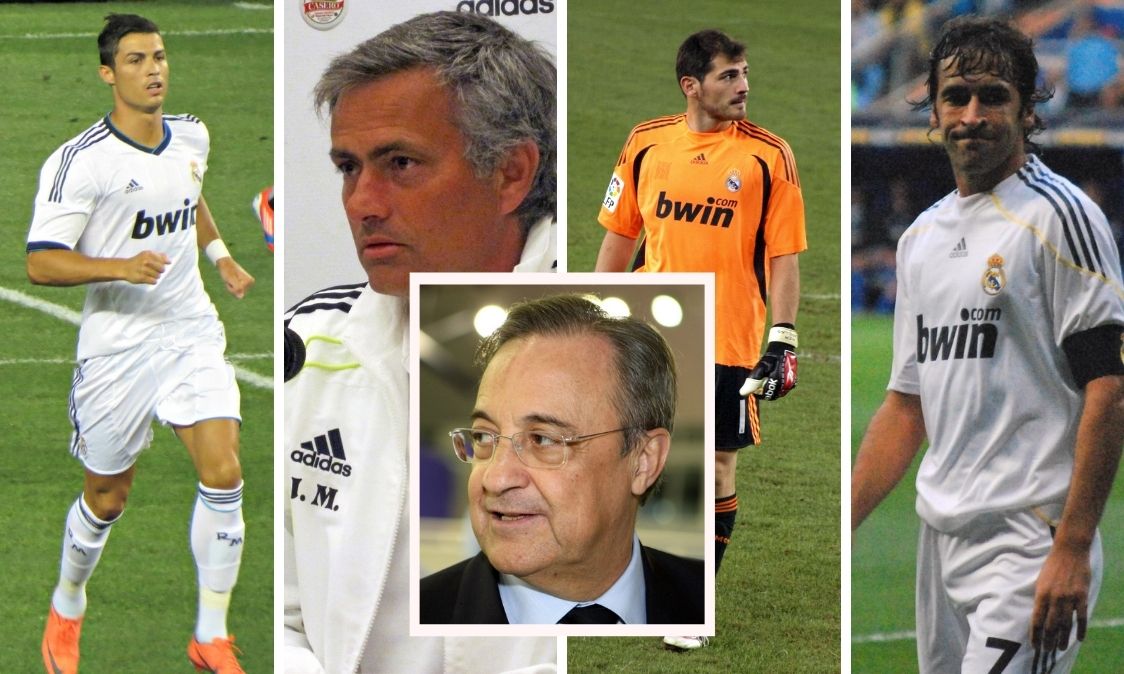 On July 13, a fresh controversial audio of Florentino Perez was leaked by a Spanish digital media El Confidential. In that audio, Perez called Ronaldo an idiot, and a sick man. Not only that, Perez also criticized Jose Mourinho, club manager at that time. He also called him an idiot and egoistic. The audio is believed to be recorded in 2012.
Perez said "This guy is an idiot, a sick man. You think this guy is normal, but he's not. Otherwise, he wouldn't do all the things he does." The last nonsense he did, the whole world saw it. Why do you think he does that stupid thing?"
Though, Perez might be right calling Ronaldo an idiot. He is not talking about any normal player, but Cristian Ronaldo. The club legend Ronaldo spent 9 years in Madrid, scoring 451 goals in 438 games. He is currently the top scorer of Real Madrid. But the leaked audio of Perez indicates that he is not happy with such a legendary player.
Idiot and Abnormal Mourinho
Not only Ronaldo, according to the tape by El Confidential, Perez also criticized Jose Mourinho, who had just won the league ending the dominance of their city rivals Barcelona under Pep Guardiola.
He said "Mourinho is an idiot. It is not that he does not want to play. Well, he's a bit abnormal. He drives without a license. That said, he has been overwhelmed by the pressure."
He labelled both Ronaldo and Jose Mourinho as Idiots and egoistic along with left back Fabio Coentrao. He was even called 'S***".
Perez added "Mendes has no control over Ronaldo and same with Mourinho – none at all," said Perez. Mendes doesn't control Ronaldo, just like he doesn't control Mourinho, zero weight. These are guys with a serious ego, both spoiled, and they don't see reality because they could both earn a lot more money if they were otherwise inclined.
This audio was leaked just after a day when Perez was found criticizing club legends Raul Gonzalez and Iker Casillas. On Casillas, Perez said: Iker is not a goalkeeper for Real Madrid and has never been. It has been a great failure. The audio was from 2006.
He added:- The problem is people love him, adore him and support him so much. Iker is one of the biggest frauds and the other is Raul. The two biggest Real Madrid's frauds are first Raul and second Casillas.
Perez respond to the audio
Madrid's president Florentino Perez has responded to the leaks through Real Madrid's official website. According to website, Perez said that

"They are isolated quotes that were part of conversations and have been taken out of the wider context in which they were made."
He added: "These conversations were recorded by José Antonio Abellán, and he has been trying to sell these records but was unsuccessful."
He said that the matter is in the hands of his lawyers and the action will be taken legally.
Just a few days ago, Real Madrid let their captain Sergio Ramos leave the club as a free agent. Ramos has already signed a 2 year contract with PSG.
Such a disgrace to any club to have their president say such a disrespectful to their club legends which served them for a long period of time .