Champions League king Spanish giant Real Madrid is currently using a new free kick technology that simulates the iconic wall jump. As far as the footballing world is concerned it is the first time that any club has incorporated this tech into the training sessions.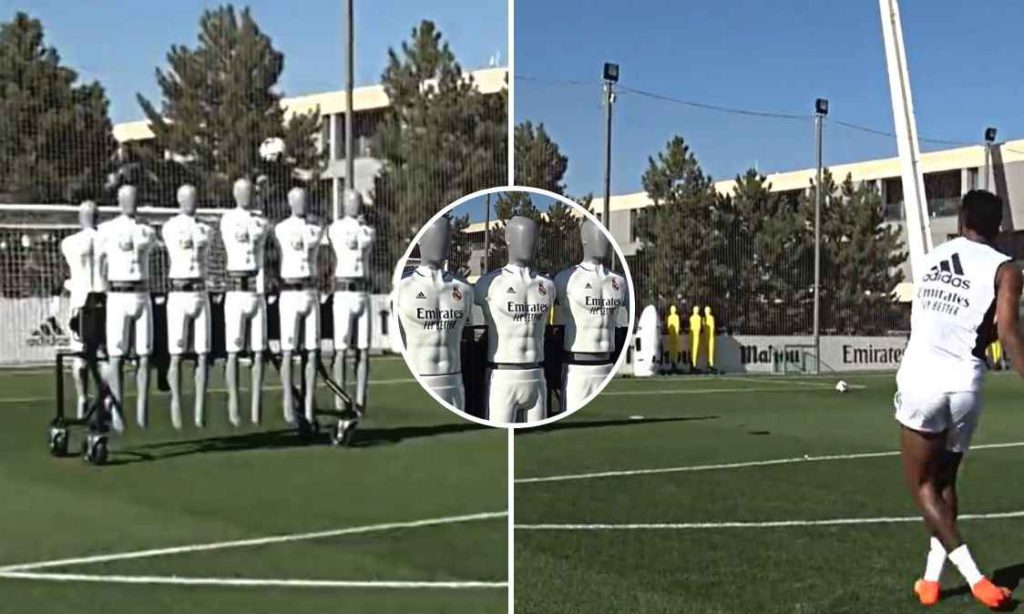 Each individual dummy's height can be adjusted which simulates the jump. It can be helpful to practice free kicks based on the opponent player's height and jump.
The talented Real Madrid players were seen easily curling the ball in the back of the net even with the jump-simulating mannequins.
There are in total of six advanced dummies. Real Madrid used 5 of them as a free-kick wall.
Fans were quick to react to this. One Twitter user said:
"That barrier is more modern than the Camp Nou."
Meanwhile, others said:
"That is amazing, we must continue to innovate and be the best."
What do you think of this new free-kick tech from Real Madrid?
Read more latest and exciting news at Football Devils.