Messi, Neymar, and Mbappe are currently destroying the French league as they have combined 41 goals contributions in just 10 games. However, the individual stats show that Mbappe has not been so helpful towards Neymar and Messi while vice versa is completely opposite.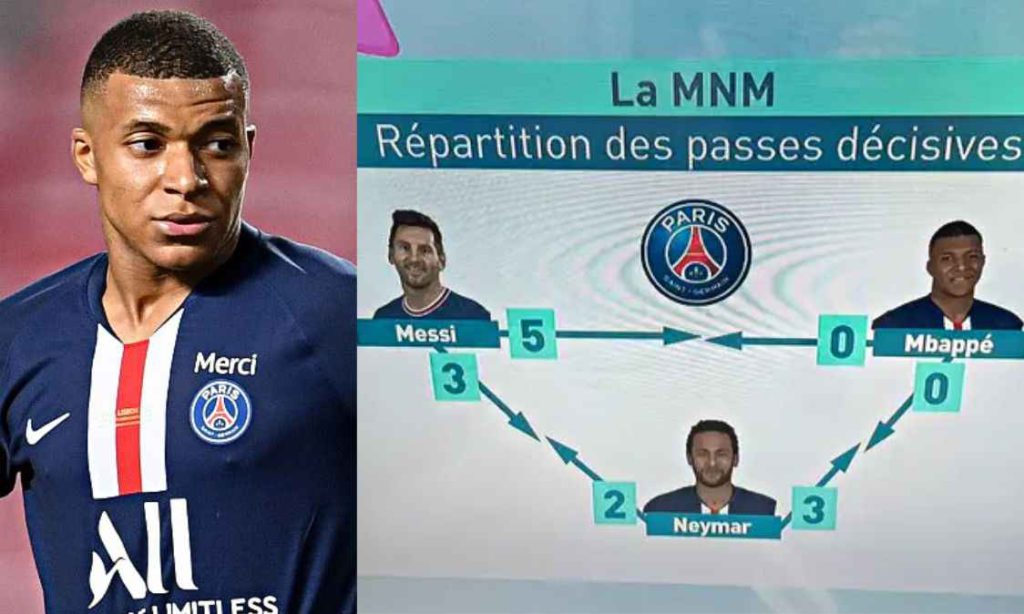 PSG trio – Messi, Neymar and Mbappe's Magnificient Record
For the first time, PSG's all front three has been able to score in a single match. Trio Messi, Mbappe, and Neymar all scored a goal for the team to beat the Israeli club Maccabi Haiba FC in the Group stage of the UEFA Champions League.
With the stats, the trio has recorded 41 goal contributions in just 10 first games of the season which proves that they are on fire this season.
Mbappe's goal contributions to Messi and Neymar
However, if we see the individual stats of each player, the data shows completely different things. Though Messi and Neymar have been both scoring and giving assists to each other and Mbappe, the French striker's assist record is not pleasing.
In a recently revealed graphical stats between Mbappe, Messi, and Neymar, which shows the assist of each player toward others. As per the stats, Messi has 5 assists to Mbappe and gave 3 assists to Neymar while Neymar assisted Messi twice and Mbappe 3 times.
But, Mbappe's assist to Messi and Neymar is seriously disappointing as he has not given a single assist to them despite scoring 8 goals.
Fans' Reaction to PSG's trio stats
With the stats revealed, the netizens have already started giving their views.
Another fan says that,
Read more exciting news at Football Devils.