The Argentine striker Sergio Aguero has hinted that he is thinking of coming out of retirement to play professional football AGAIN. Previously, Aguero announced his retirement after he was diagnosed with an irregular heartbeat.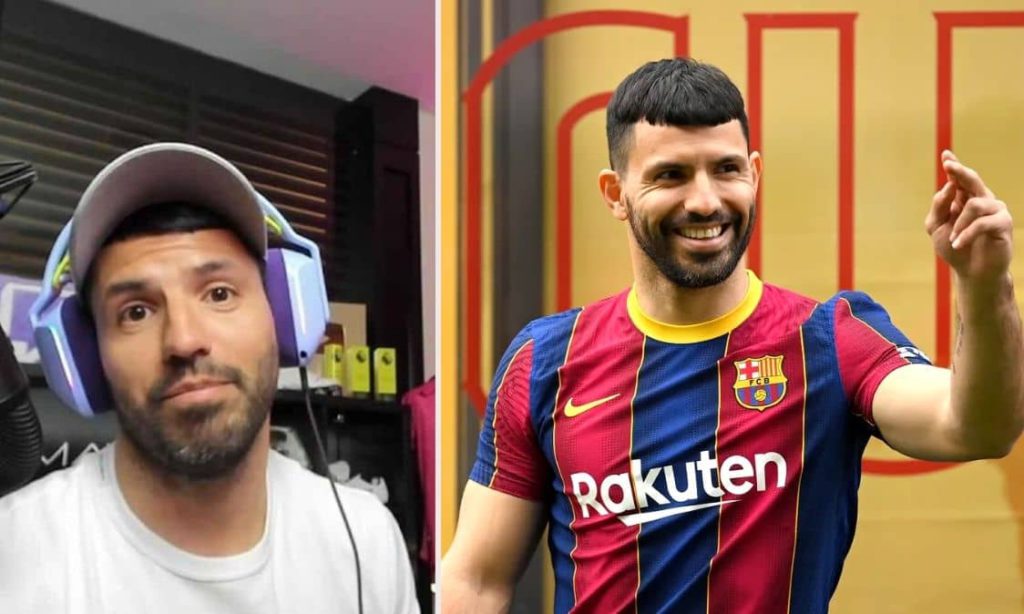 Can Sergio Aguero play football again?
Despite having health issues and the doctor's suggestion to take a rest, Sergio revealed that he can play football again in the future. In a talk with TYC Sports, he said that he is thinking that he could play again. The former Man City striker also added that an American club, Inter Miami also proposed he play for them which he refused. He said,
"Yesterday, it crossed my mind that I could play again." He added, "Inter Miami called me but I refused. In two years? Let's see…"
Aguero also revealed that he has already started to train at his home which was against the suggestion of doctors.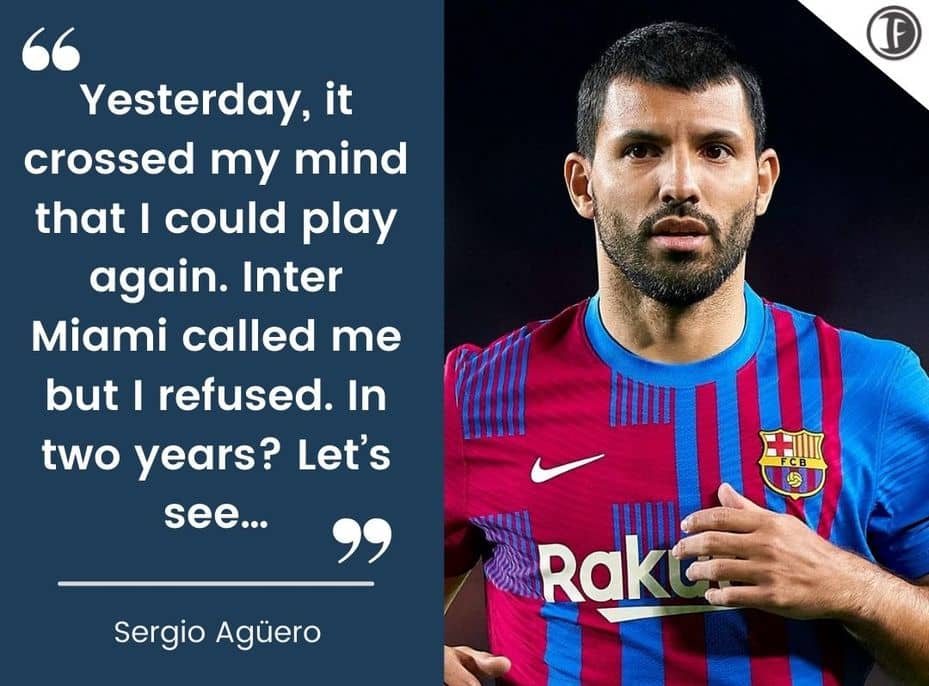 What happened to Sergio Aguero?
After his sensational move to the Spanish side in October 2021 signing a 2-year contract with the club. Kun Aguero made his first debut with the club in October because of injury.
But in the game between Barcelona and Alaves, he suffered discomfort in his chest that forced him out of the game. Later, he was diagnosed with Cardiac Arrhythmia. The Barcelona official revealed he will be out for 3 months.
Surprisingly, in December of the same year, he announce that he will take retirement from football after the suggestion of doctors and officials.
Read more exciting news at Football Devils.