Barcelona's boss Xavi has finally spoken about his views on Barcelona facing Cristiano Ronaldo in the Europa League.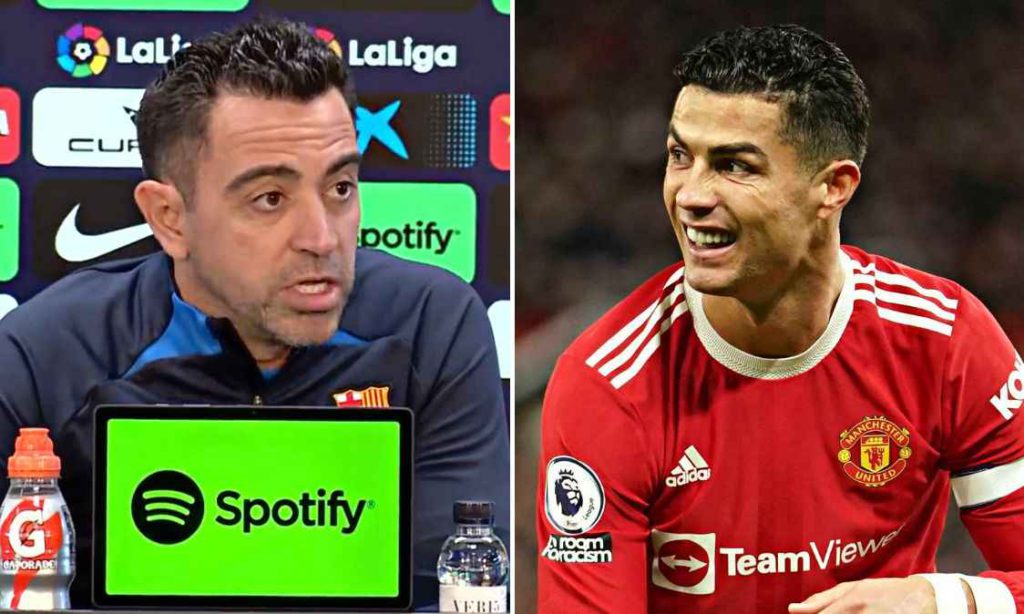 Ronaldo's Rivalry with Barcelona and Xavi
Cristiano Ronaldo's rivalry with Barcelona has been long going since his earlier days at Manchester United. In those circumstances, they used to face the UEFA Champions League.
Then, Ronaldo traveled to Spain with Barcelona's greatest rivals Real Madrid and the rivalry peaked at that time. The most talked about topic between 2009 and 2018 was El Clasico and Messi Vs Ronaldo Obviously before Ronaldo went to Juventus in 2018.
Since then, Ronaldo has not faced Barcelona much. However, this time Ronaldo again faced Barcelona in the Europa League.
Xavi about Ronaldo
This time, Ronaldo has again met his greatest rival Barcelona in a different circumstance – in the Europa League. Xavi, the former Barcelona player as well as their current head coach has finally revealed his views on facing Ronaldo and Manchester United in the Round of 16 of the 2022/23 Europa League.
He told,
"Xavi on Cristiano Ronaldo vs Barça in #UEL: "He seems to me to be a great player, he has marked an era in world football and can still make the difference"
Read more exciting news at Football Devils.