Few months after the failed transfer of Kylian Mbappe to Real Madrid, coach Carlo Ancelotti has opened his opinion. He also spoke on current form of Vinicius Jr. and Rodrygo at the club.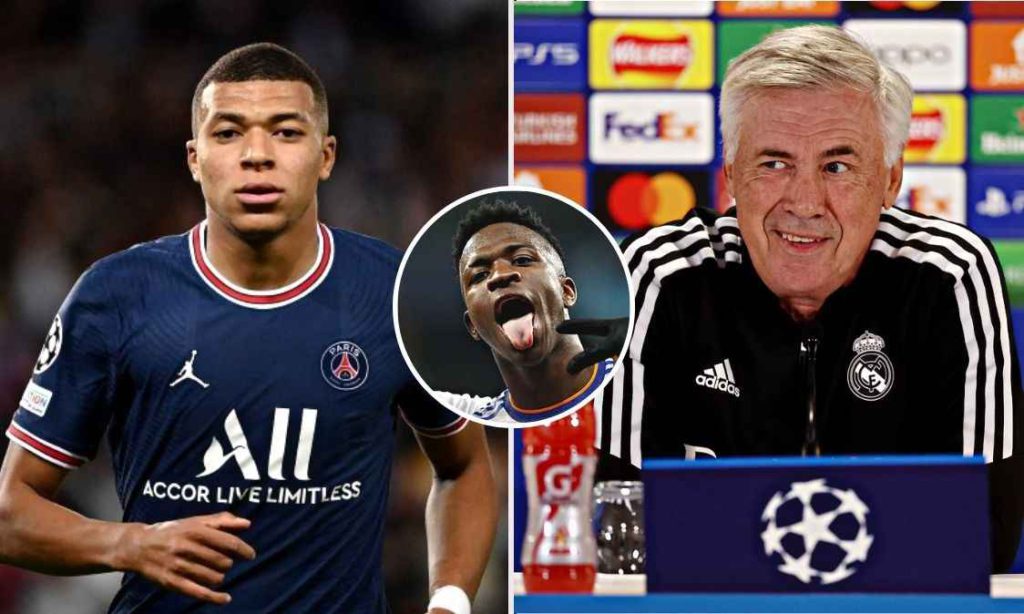 What did Ancelotti said about Kylian?
Few months back, the news were all hyped as Kylian Mbappe's transfer was nearly done. However, the transfer failed miserably as Kylian could not deny the lucrative offer from Paris Saint Germain and decided to stay their until 2025.
Since then, several players and officials have given their reaction to Kylian's decision as reporters continues asking questions about the Frenchman.
Same things happened to the current head coach of Real Madrid, Carlo Anceloti in a press conference. And Ancelotti's reaction is Classic.
Carlo also told that Real Madrid are happy with their star players, Rodrygo and Vini Jr. The duo has been smashing goals for the Whites.
Read more exciting news at Football Devils.