A video of Messi and Neymar duo combining to to score an amazing goal is going viral. Messi's assist from nearly half post top Neymar is incredibly done well as PSG lead against Brest.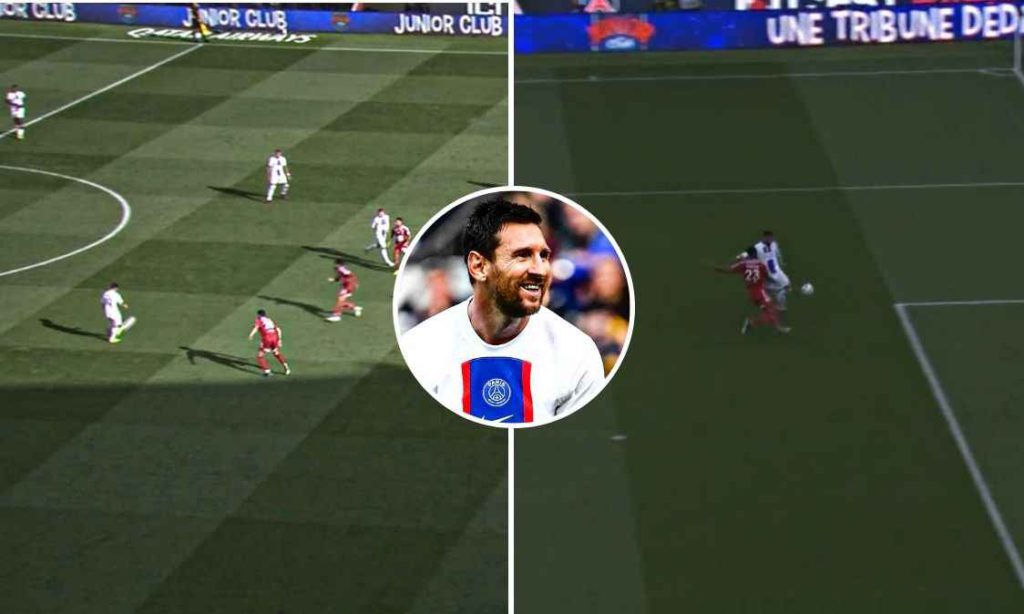 Neymar Goal with Messi assist
Paris Saint Germain faced Brest in the 7th league game of the Ligue 1 and as usual PSG's ultimate trio of Messi, Neymar and Mbappe started.
From the very start of the game, PSG began to press as Neymar nearly scored in the 11th minute. Several chances were created for the French giants.
Finally, PSG got their deserved goal in the 30th minute as Neymar scored with his left foot from inside the box. More than the goal, assist from Messi that led to goal is even more incredible.
Messi's Superb Assist
Leo received the ball in nearly half of the ground and with just 2 touch he lifted the ball towards Neymar. More than 8 players of opponent team were there and Messi still found his way to Neymar
And Neymar received the ball as he striked to beat the opponent goalkeeper.
Read more exciting news at Football Devils.