If you are a Barcelona fan and willing to buy a Lewandowski Jersey from the official store at Camp Nou, then Bad Luck for you. Reports have come out that the official shirt of the Polish striker has finished and the reason is bizarre.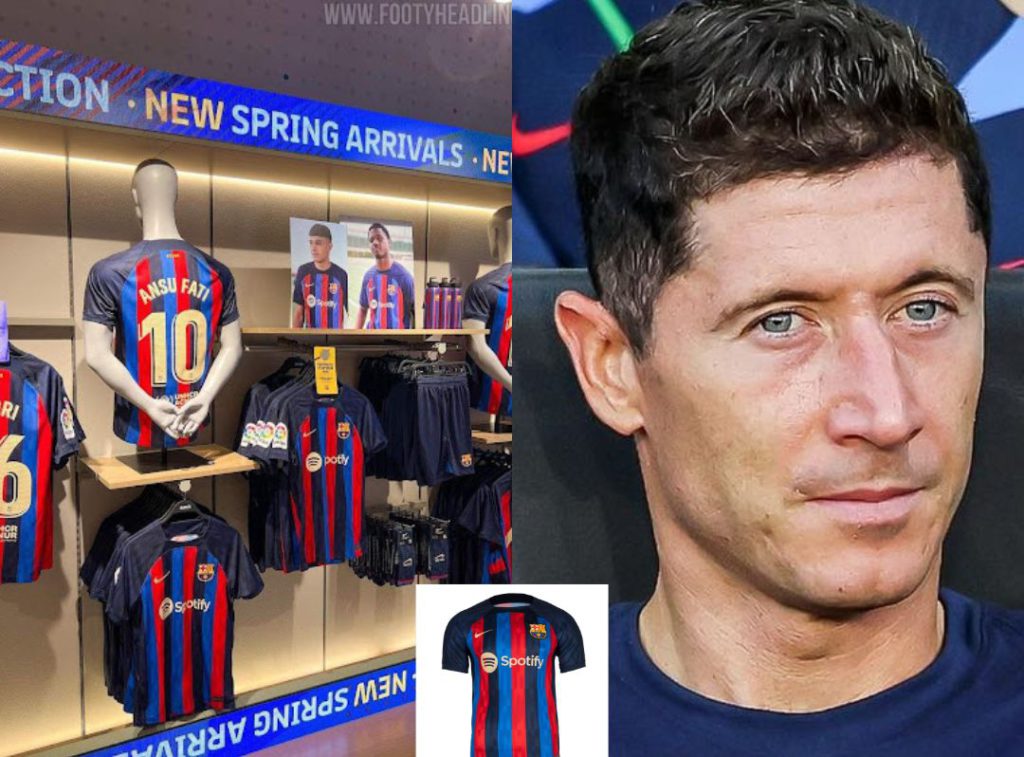 Why Barcelona can't Print Lewandowski Jersey?
After a long wait, Barcelona has been able to sign the former Bayern Munich in this transfer window. The Spanish completed a 42 million signing from Bayern making him the fourth signing of the summer.
Unsurprisingly, the demand for Lewa's striker became so high that the Nike Store at Camp Nou premises has run out of stock. And the reason for this is too unusual.
As per the reports, the reason for the store being unable to print more Lewandowski's jerseys is that they ran out of letter W. Since the striker has 2 'W' on his name, the store has run out of stocks of the letter 'W'.
Why can't we buy Jerseys with Lewandowski?
A video has been going viral on social media where an employee of Barcelona has revealed why they can't print more Lewandowski's jerseys.
The employee was seen saying,
"Because we don't have the letters 'W'. He added, "And because he has two 'W' in his name, we ran out."
"Seriously!!"
The Robert effect has already started. It has been revealed that since the signing of Lewa with the club, the overall jersey selling of the club has incredibly increased.
Lewandowsky is likely to wear Jersey Number 9 at Barcelona which he used to wear during his time at Bayern Munich. But the problem is it is already occupied by Memphis Depay.
Explore more exciting news at Football Devils.