The five-time Ballon D'Or winner Cristiano Ronaldo becomes all-time top international goalscorer in international Men's football.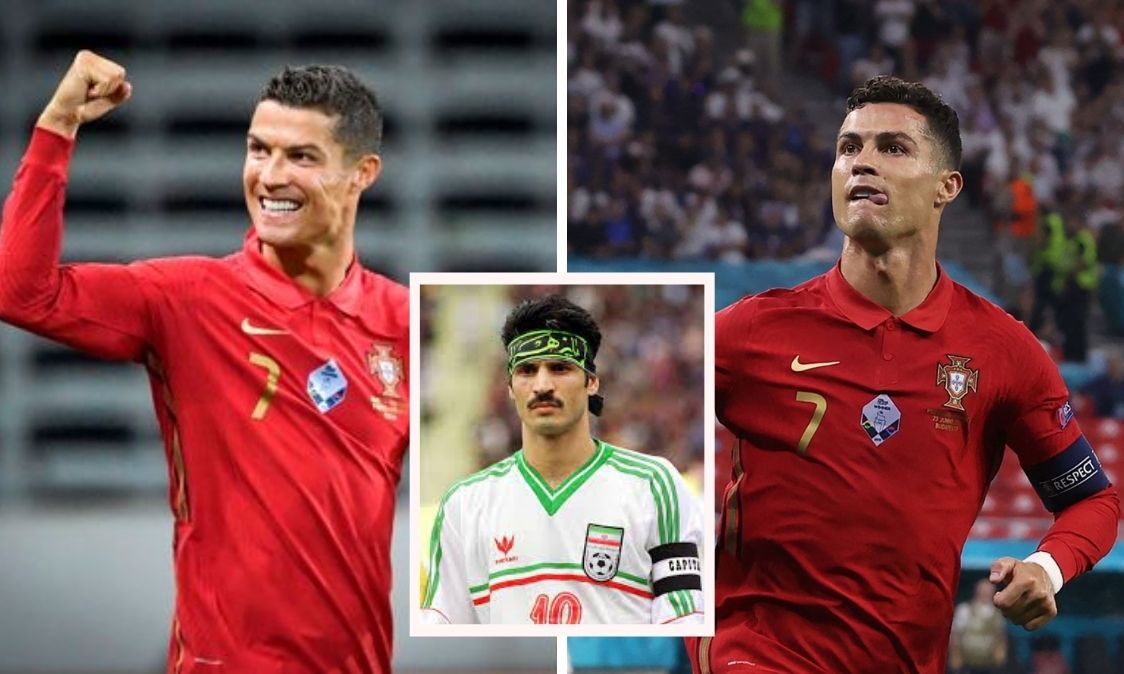 On Thursday, Ronaldo scored an incredible 2 goal against Northern Ireland in the ongoing World Cup Qualifier to write his name as the top scorer of all time. He scored an injury-time header to give his team a victory against Northern Ireland.
Before, in the first half, Ireland's 19-year-old goalkeeper denied his penalty in the 15th minute. And Ireland leads the goal in the 45th minute with John Egan's first international goal. But out of all, it had to be Ronaldo to rescue the team to the victory.
To score his 111th goal for Portugal, he took 180 games. For the record, he scored 59 goals with his right foot and 25 goals with both header and left foot each. Cristiano scored 14 goals from penalties, 10 goals from a direct freekick, and 85 from open play.
Ronaldo's first goal for Portugal
The first goal he scored for Portugal was against Greece in the 2004 Euro group stage. Portuguese legend Luis Figo assisted for the first-ever goal for Ronaldo in the 93rd minute. Ronaldo headed the ball to pass the Greek goalkeeper. but lost the match by 2-1.
Ronaldo's 100th goal for Portugal
Ronaldo scored his 100th goal for Portugal in 2020 against Sweden in the Nations League. He scored the goal from the freekick with his right foot.
Matching the legacy of Ali Daei
Before Ronaldo, Iranian striker Ali Daei holded the men's top scorer record for nearly 2 decades. No one was near him to break that record and it seemed impossible for anyone to be the top scorer in men's football.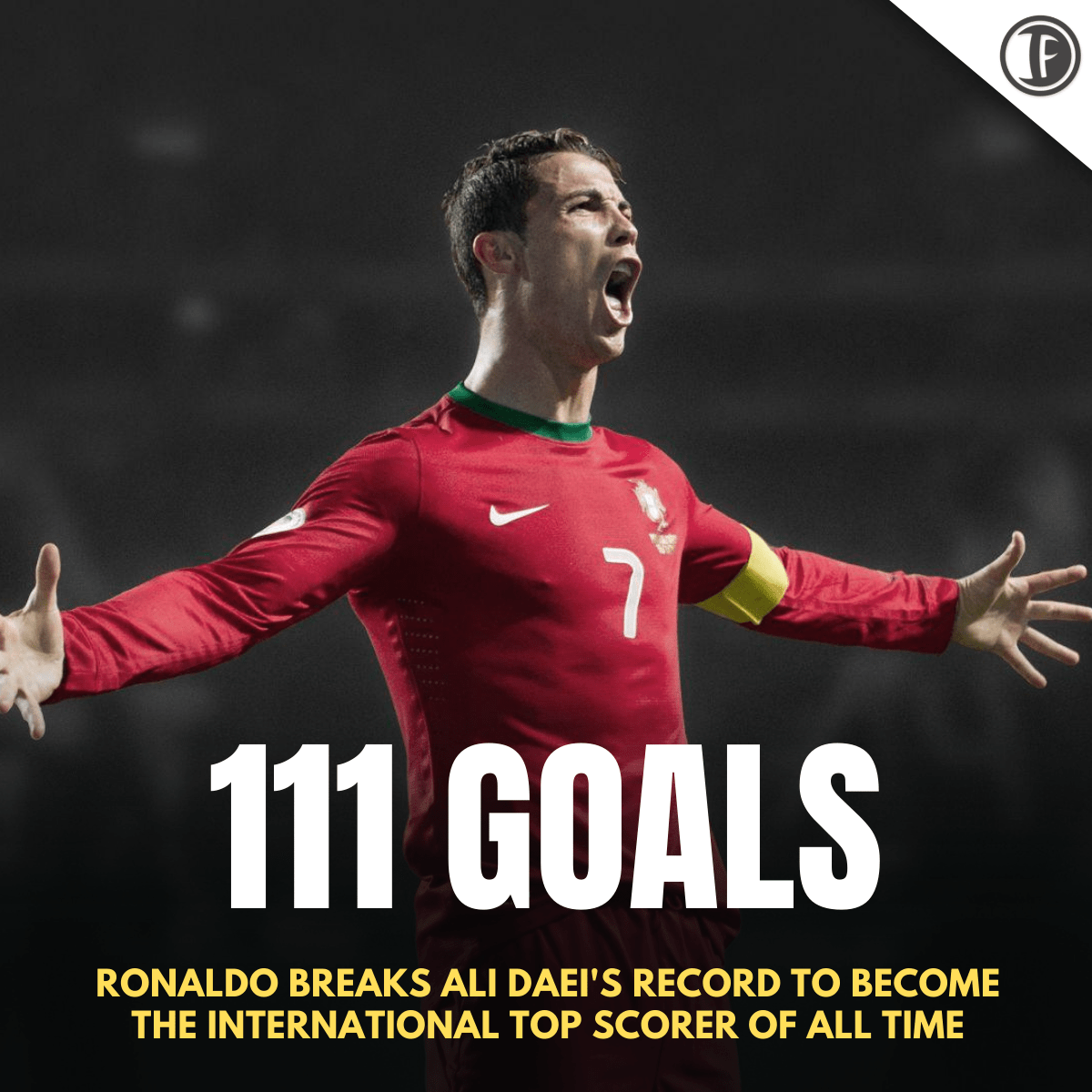 But in the 2021 Euro Cup Ronaldo scored 2 goals against 2018 World Cup winner France and equaled Ali Daei's record for most international goals. He matched the Iranian football captain's record in 180 games. And in the process, he scored 10 hattricks for Portugal.
Lithuania and Sweden are the teams Ronaldo has scored the most goals(7) in an international career.
One of the harsh but truth about Cristiano Ronaldo's international goal record is that he has scored most of his goals against weaker teams. And 40 out of his 110 goals is from the penalty spot.
Other top international scorers of football
After Ronaldo and Ali Daei, Malaysian footballer Mokhtar Dahari holds the 3rd position for most goals for his country. Hungarian Puskas and Zambian Chitalu are in the 4th and 5th position with 84 and 79 goals respectively.
Brazilian legendary striker Pele is in the 7th position with 77 goals. Along with Ronaldo, Ali Mabkhout and Lionel Messi are the only active players in the top 10 club of Mens highest scorer. They both have scored 76 goals.
Just a few days before Ronaldo becomes all-time top international goal scorer he joined Manchester United from Juventus after 12 years.
Read also: Ronaldo's come back to Manchester United.
Explore more football-related news at Football Devils.