Manchester United head coach Erik Ten Hag has finally given an open message regarding Antony's 360 spinning in the match against Sheriff.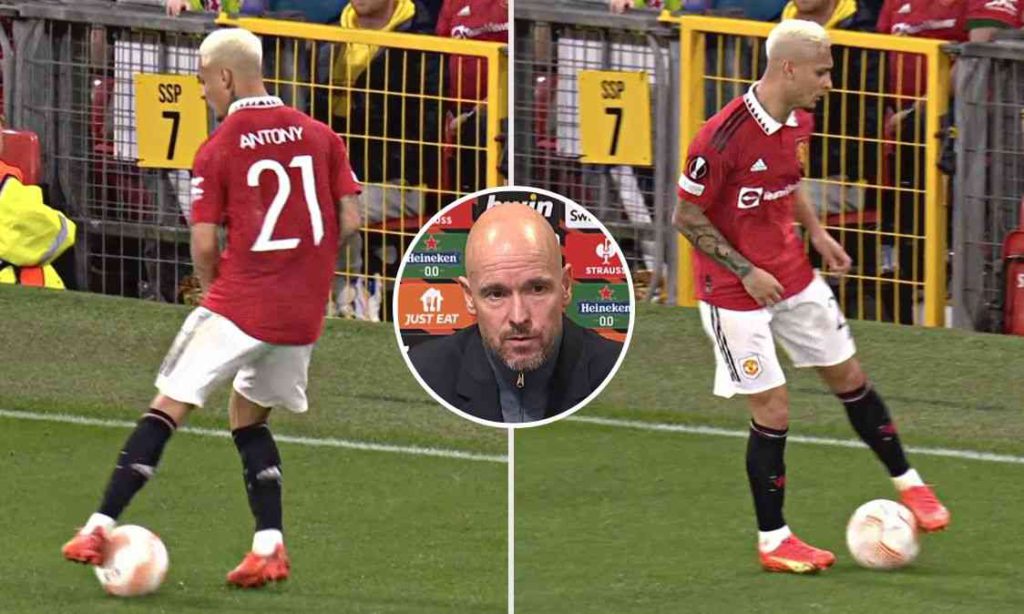 What did Erik Ten Hag say about Antony?
Erik Ten Hag and Manchester United have been making headlines since his arrival at Old Trafford in April. No doubt, the Dutch coach has made a positive impact but a few times he had faced several clashes with top players from his team – including Cristiano Ronaldo.
Now, it is the time for Ten Hag to face another 100 million signing of Manchester United.
In a match between Manchester and Sheriff, Antony did his iconic move in the 36th minute of the match. There were no players near as he did the move. The more embarrassing was United was not even leading the game as the scoreline at that time was 0-0.
Ten Hag already showed that he is not taking any of that unnecessary action as he took the player out in the 46th minute of the match for Marcus Rashford.
Erik Ten Hag said,
"I will CORRECT him"
United Legends are not Happy with Antony
Brazillian footballer Antony had to face several criticisms after his showboating move in the match in the Europa. Paul Scholes has previously criticized the forward.
Read more exciting news at Football Devils.