An absolute scene was seen outside of the stadium as Ghanaian fans were recorded celebrating Uruguay getting knocked out of the World Cup. What is IRONY is that they were celebrating even after losing the match against the Uruguayan side.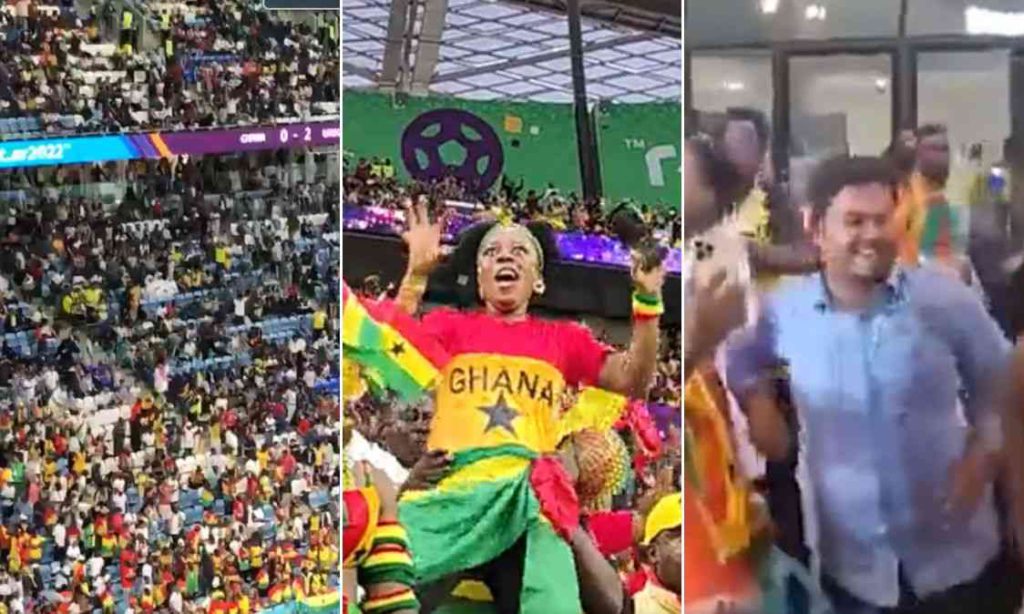 Why were Ghana fans celebrating Uruguay's loss?
The thrill of this World Cup continued on Friday evening as Uruguay, South Korea and Ghana battled to advance to the Round of 16 of the World Cup. Portugal had already qualified as the other 3 teams had to win to make progress.
Uruguay defeated Ghana with a scoreline of 2-0 which was not enough for them to qualify. As South Korea too defeated Portugal completing a late comeback. Both Uruguay and Kore had equal points of 4 and even the goal difference was the same.
However, Korea advanced due to fair play. Just after the final whistle, several Ghana fans were seen celebrating Uruguay's loss.
The reason for their celebration was Suarez's infamous handball save the ball from the line. The two teams met in the Quarter final of the 2010 World Cup and that was when Suarez intentionally cleared the ball from Dominic Adiyah.
They were awarded a penalty ball which was missed by Asamoah Gyan. Suarez recently gave an interview remembering the moment as he stated,
"I don't apologise about that. I take the handball – but the Ghana player missed a penalty, not me."
It seems the Ghanian fans haven't forgotten that even so easily.
Read more exciting news at Football Devils.