Uruguay's Luis Suarez was recorded in a very tearful situation after they were confirmed to get knocked out of the World Cup despite a win against Ghana.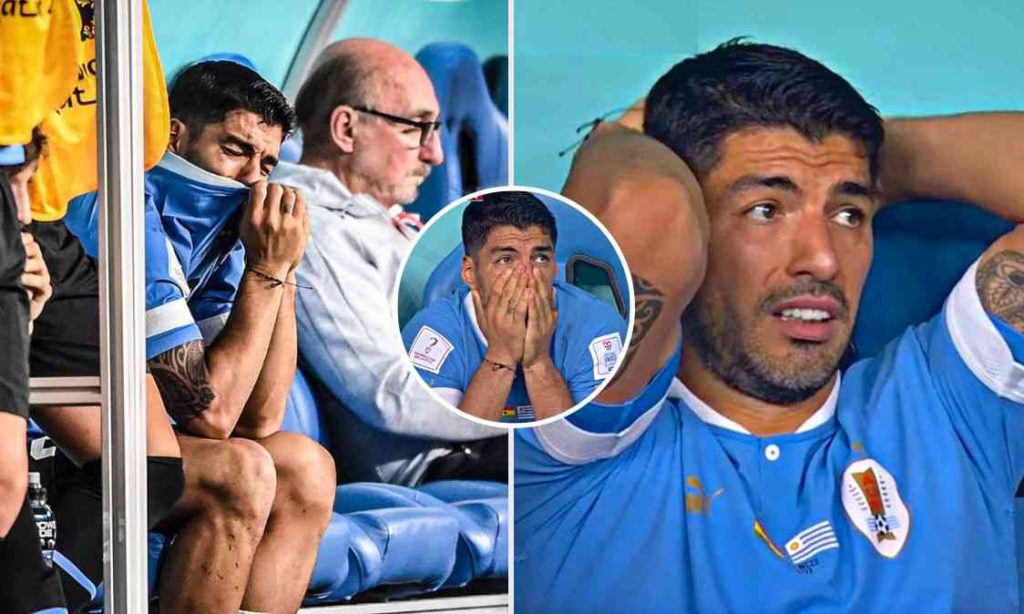 Suarez Crying after Uruguay kicked out of the World Cup
An absolute scene was seen in the stadium after the final whistle between Uruguay and Ghana. Though Suarez and his team managed a win with a good scoreline of 2-0 against the African side, South Korea's late comeback victory against the Portuguese side made Uruguay out with fair play.
Until the 90th minute, Uruguay was in the second position after Portugal. However, a late goal from Korea's Hwang Hee-chan ensured the victory for the Asian side as they climbed back to the second position.
Read more exciting news at Football Devils.