Former Liverpool player Graeme Souness has called out Argentine goalkeeper Emiliano Martinez a vulgar clown, for his wild celebration after winning World Cup with his country. Souness also believes that Martinez was only embarrassing his own country with his celebrations.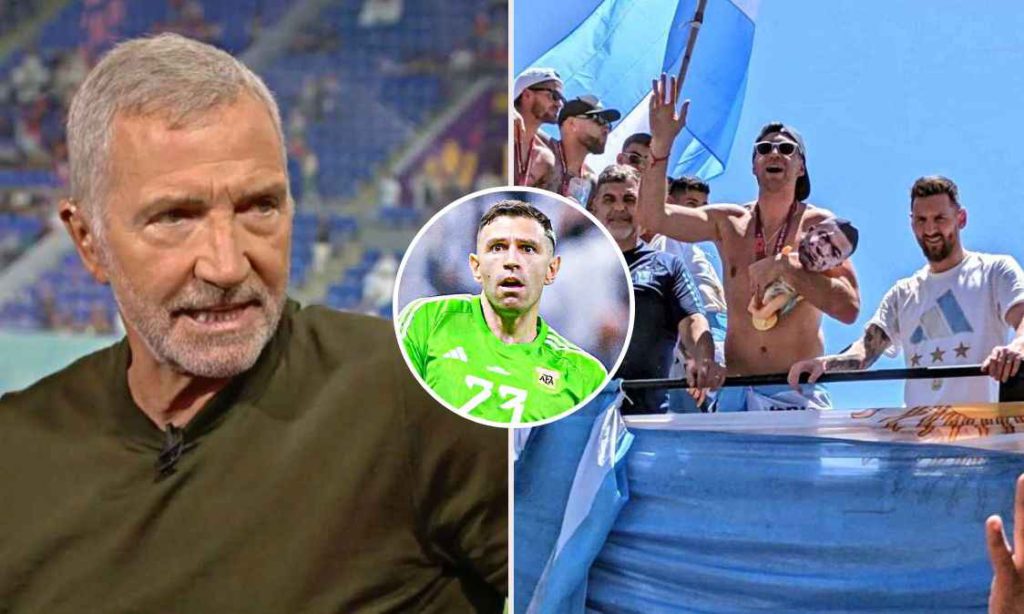 Emi Martinez Trolled Mbappe
Graeme Souness is one of the controversial figures in football for his continuous rants against players. A few months ago, he criticized Manchester United's new signing Lisandro Martinez for his physical appearance.
This time, the Sky Sports pundit has targeted the Argentine goalkeeper who recently won World Cup in Qatar. Emi Martinez was one of the key players from Argentina's squad who played a key role in their glory. He saved 2 penalties in the penalty against France in the final to bag a victory.
Following the win, Martinez was awarded the Golden Glove, with which he made a very inappropriate celebration. And in the parade too, Aston Villa's goalkeeper was captured carrying a baby doll with Mbappe's mask in it.
What did Graeme Souness tell about Emilano Martinez?
Graeme has put his views on Emi's celebrations and thinks, what Emi did was too much for a player. In reference to Emi's mind game action against French players, Souness said,
"You still have to show respect to everyone else on the pitch. It is not win at all costs. There is a limit to what you can do."
Not only that, but Graeme was also not impressed with the celebration of Emi Martinez after being awarded the Golden Gloves as he criticized,
"Do some people really find that sort of thing funny? Martinez embarrassed himself and he embarrassed his country. He looked like a vulgar clown. If that is what he wants to be remembered for, then God helps us all."
Read more exciting news at Football Devils.