Lovely footage of Lionel Messi celebrating his World Cup glory with his mother, Celia, has gone viral. Celia caught her son off-guard as she came from behind Leo to grab him while Messi looked otherwise.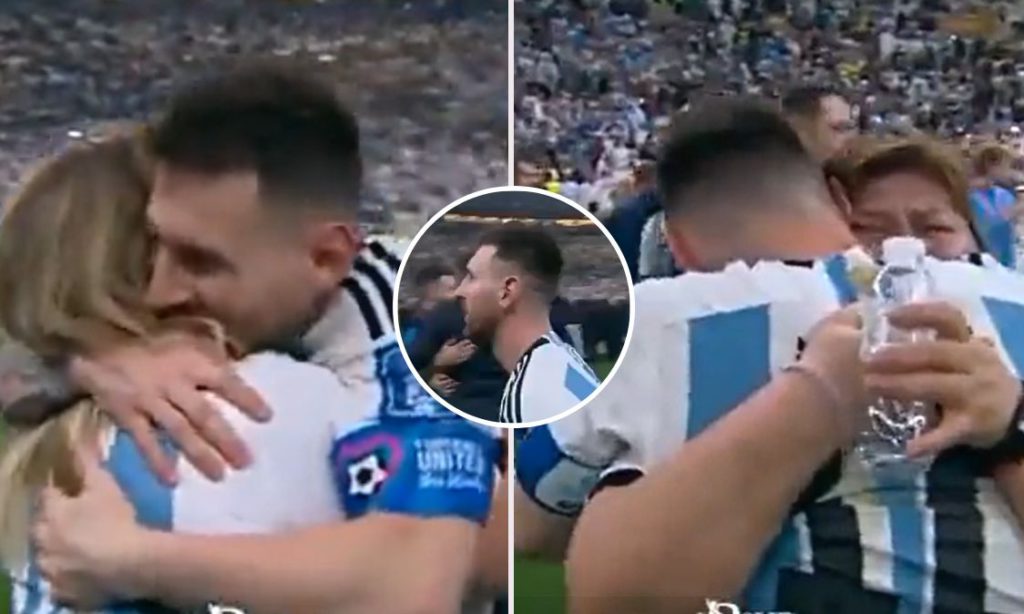 Lionel Messi wins World Cup
This year has been phenomenal for Argentine star Lionel Messi as he won the most awaited trophy in his cabinet. After years of struggle and despite being much closer to grabbing that trophy and losing previously in 2014, finally, the day came for the forward who grabbed his first-ever World Cup.
Messi and his team, Argentina, defeated France in one of the most gripping World Cup finals, the penalty. Lionel scored twice while Mbappe scored a hattrick, which was not enough to secure a victory as the match ended 3-3. The match had to be decided by a penalty kick.
Messi mobbed by his mom, Celia
Lionel Messi was celebrating with his teammates, and that was when his mother, Celia Maria Cuccittini, came from behind. As soon as Messi saw his mom, they immediately hugged each other, which was captured by a camera.
Read more exciting news at Football Devils.