The biggest individual award in football Ballon d'Or 22 has been awarded to French striker Karim Benzema. He had a sensational 2021/22 season with Spanish giant Real Madrid.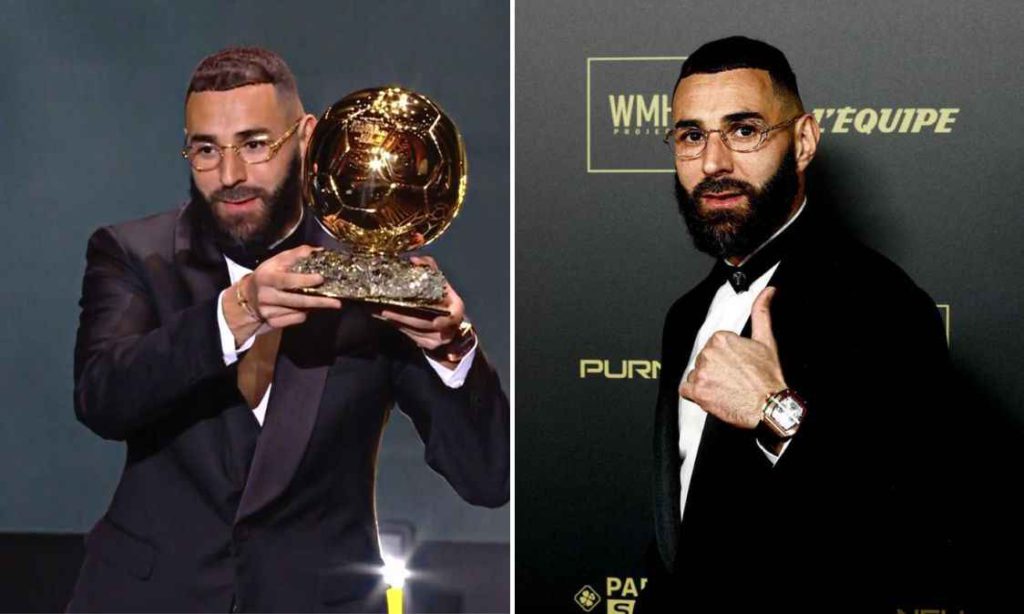 Karim Benzema Wins Deserved Ballon d'Or
Finally, football has returned to normal as the dominance of Messi and Ronaldo's rivalry has finally come to an end. After dominating the trophy for consecutive 10 years from 2008 to 2017, Luka Modric became the first to win in 2018. Prior to that, Kaka won it in 2007 with AC Milan.
In 2020, fans think Lewandowski was purely robbed of the award as it was not given to anyone by French football. Messi won another 2 Ballon D'or after Modric claimed his name as the player with the highest Ballon d'Or with a count of 7.
Meanwhile, Mo Salah was ranked in 5th, Lewandoski the 4th, Kevin De Bruyne the 3rd and Sadio Mane second.
Finally, Real Madrid forward Karim Mostafa Benzema has been awarded the prestigious individual award, FIFA Ballon D'Or beating Ronaldo, Neymar, Messi, Mbappe, and Haaland.
Benzema was awarded the glorious trophy on October 17 at Theatre du Chatelet in Paris.
With the Ballon d'Or 2022, Karim Benzema became the first French player to win Ballon D'Or in the 21st century. Zinedine Zidane won the award in 1998 and since then, no French player has won the glorious title.
What is the ranking of Ronaldo, Mbappe, and Haaland?
Despite dominating the award for more than a decade, Messi and Ronaldo's standings this season have not been so good. Earlier, it was announced that Messi was not included in the Ballon D'Or nominee.
Likewise, Portuguese forward Cristiano Ronaldo has been placing 20th position in the ranking. And Haaland and Mbappe were placed in the 10th and 6th positions.
Read more exciting news at Football Devils.