FC Barcelona legend Messi has joined PSG after an emotional farewell in Barcelona. Many clubs were interested in signing Lionel but PSG came out on top to seal a deal with the star.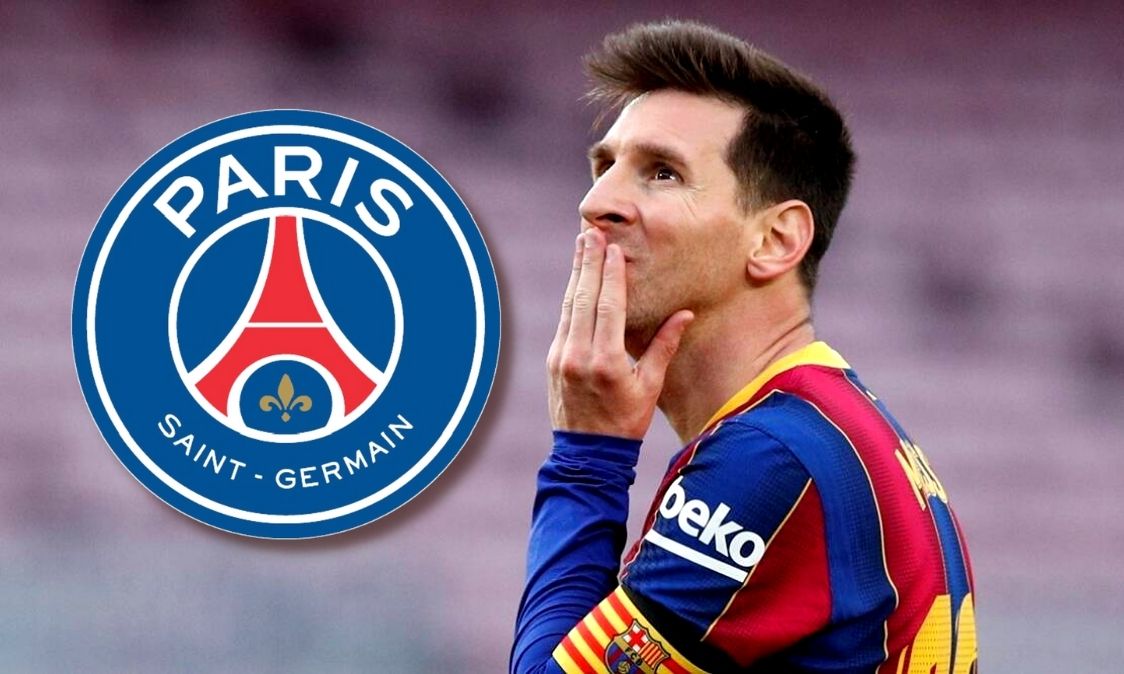 Lionel Messi has been linked with PSG since Thursday just after his departure was confirmed by Barcelona. According to transfer expert, Fabrizio Romano, Jorge Messi received the official contract today (August 8). Jorge Messi is the father and agent of Lionel.
PSG was pushing hard to sign Messi for 5 days but a lot of paperwork needed sorting which includes his salary, sponsors, and so on. Also, his friend Neymar was keen on the idea to reunite with Messi again.
But now the paperwork situation is sorted and Messi will be unveiled as a PSG player in few hours. It is said PSG has also booked Eiffel Tower to welcome Messi just like they did with Neymar.
How much is Messi's salary at PSG?
PSG has offered Messi a staggering €25m net per season which can go up to €35 m including add ons. Also, the contract is until 2023 with an option to extend up to 2024.

And PSG is currently planning for travel, medical, and unveiling of the 6 time Ballon d'Or winner legendary Leo Messi.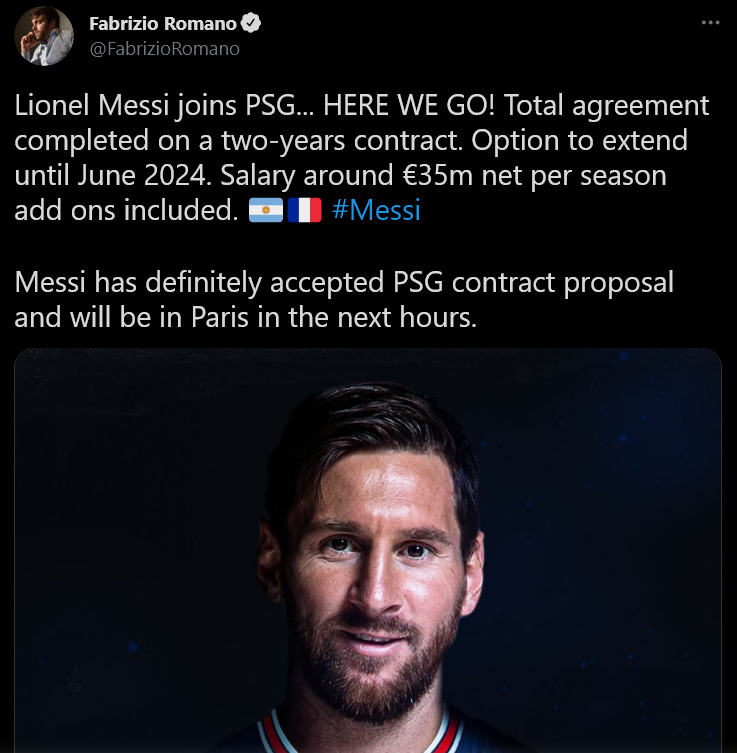 Why Messi left Barcelona?
After being together for more than 20 years, why Lionel Messi left Barcelona? This has been the real question for Barca fans across the globe. According to Messi, he even reduced his salary by 50% just to stay at his boyhood club. And FCB also really wanted their legend to stay at the club.
According to FCB's official Facebook page, they said it was because of financial obstacles due to the rule of Laliga. They said;
Despite FC Barcelona and Lionel Messi having reached an agreement and the clear intention of both parties to sign a new contract today, this cannot happen because of financial and structural obstacles (Spanish Liga regulations).
Messi has already bid his farewell with former Barca teammates.
Was Messi a free agent?
Messi was a free agent since July 1, but everyone including Messi and Barca expected him to renew his contract for more coming years. But Barcelona confirmed that their legendary magician was going to leave them through their social media. And Messi also bid farewell to his boyhood club in his press conference.
A sad thing a man who has been with the club since he was 13 years old didn't even get a proper farewell. ABSOLUTELY INJUSTICE!!.
PSG's dream team
PSG is no longer hiding their goal to win the UCL and for that, they are doing anything they can. A few years ago, they signed Mbappe and Neymar on a world-record fee.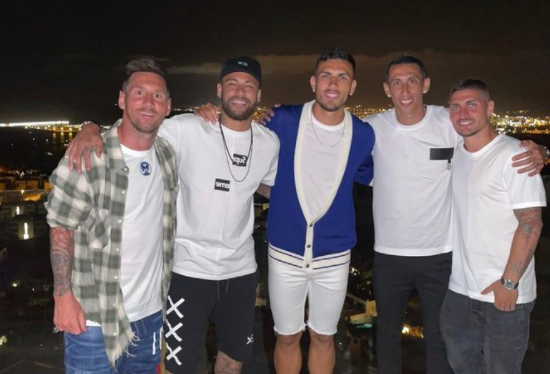 Now, they are even going absolutely nuts this season. They signed Real Madrid's legendary center-back Sergio Ramos for free just a month ago. They also added Wijnaldum hijacking his deal to join Barca and young Milan's keeper Donnaruma for free.
Now with Messi PSG looks like an unstoppable force.
With Messi can they win the UCL for the first time in their history?