PSG coach Christophe Galtier has rejected any issues between Lionel Messi and Kylian Mbappe at the PSG dressing room. He also thinks that it was purely Emi Martinez who decided to mock Kylian.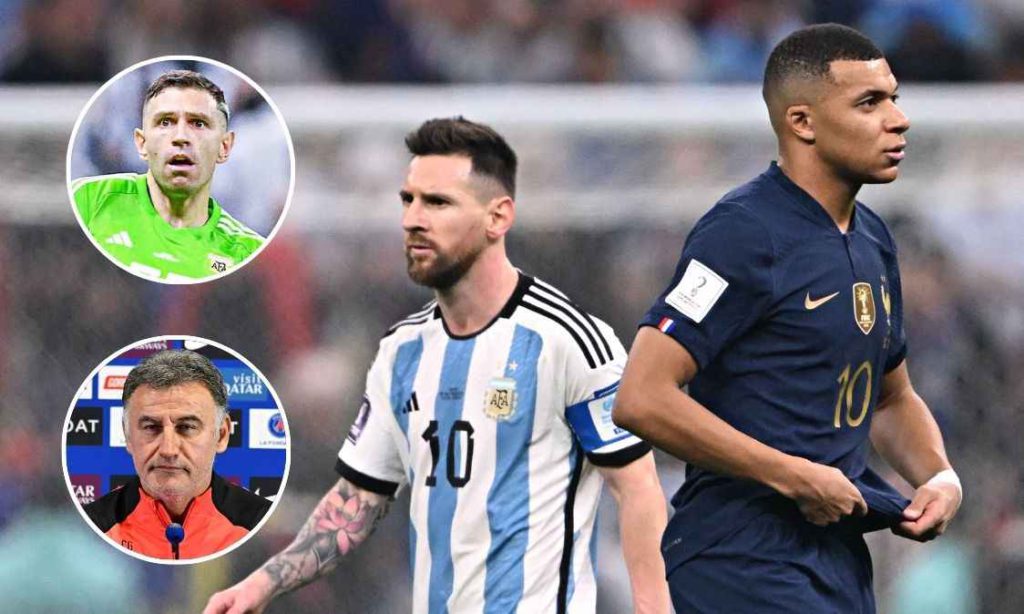 Galtier about Messi and Mbappe at PSG
The last few weeks have been very salty between French forward Kylian Mbappe and Argentine footballers as he was subjected to mocking after losing the final against them. A video of Argentine players mocking Kylian from the dressing room, especially by goalkeeper Emi Martinez.
Moreover, Emi continued the taunt in a ridiculous way when he was captured trolling Mbappe in their victory parade. And Messi was by his side during it.
Galtier believes that Messi did nothing to make fun of his PSG teammate and it was Martinez who should be responsible for his own behavior, as he stated,
"It wasn't Leo Messi winding anybody else up. What I saw after the final, what I have experienced, is there is no reason to mix these things up because the goalkeeper's behavior is down to him."
The French coach also stated that he would focus on building the relationship between his players as they are both very crucial in their run for the Champions League and Ligue 1. He added,
"What matters to me is the relationship between the players. Kylian Mbappe had a very good attitude, despite losing. Of course he was very disappointed, but he did that in a classy way. He congratulated Leo Messi and that is a very good thing for the club and for the team."
Read more exciting news at Football Devils.