Man City vs Real Madrid was one hell of a match that ended in 4-3, a victory for Pep. But there is a particular moment when Madrid's winger Vinicius Jr. dropped a magical run before scoring. The goal was beautiful and City's coach Pep's reaction to the goal is even more AMAZING, which is going VIRAL at the moment.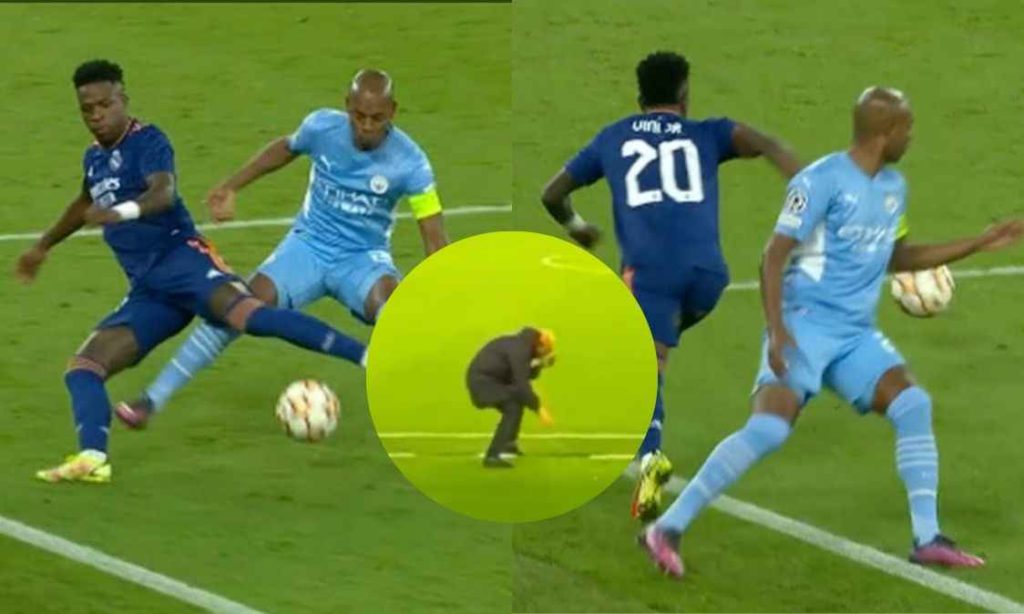 How did Pep react to Vinicius' goal?
Real Madrid and Manchester City came face to face in the semi-final of the UEFA Champions League of the 2021/2022 UEFA Champions League. The match was breathtaking and a total of 7 goals were scored. Overall, Pep's side was superior and deservingly won the match.
However, in the 54th minute, a moment of Magic and Horror was produced by Real's Vini Jr. Ferland Mendy made a forward pass to the Brazillian winger who was guarded by City's captain Fernandinho. Vinicius cheekily, dodged the ball from Fernandinho which went through the legs of the defender. And utilizing fully, the Madrid's forward Winger made a solo run and later scored.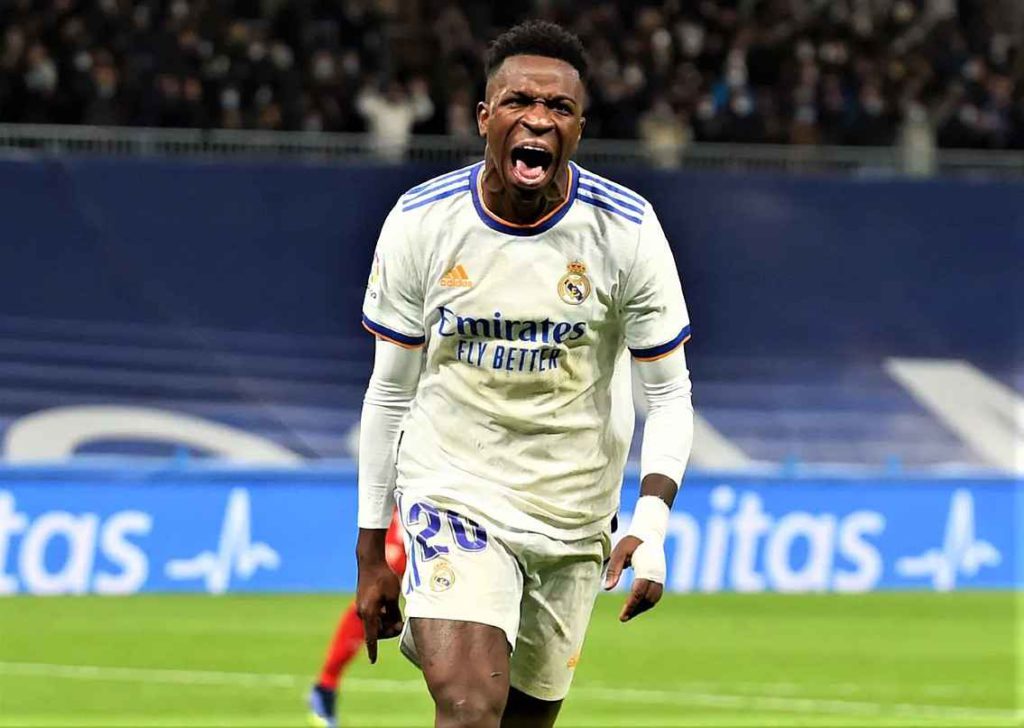 That's when the City's coach gave an amazing reaction. Just after Vini dodged Fernandino, Pep already knew what was going to happen. Right after the moment, Pep was shocked and horribly put his hands on his head before falling to his knees. It seemed, he already knew what was going to happen.
And as the young Brazillian winger scored the goal, Pep went straight to the official as he was going to hit. The whole moment was captured by the fans.
City vs Real Summary
Man City was top-notch from the very beginning of the match. In just 2 minutes, City's midfielder Kevin De Bruyne scored a header which was perfectly crossed by Mahrez. And after 8 minutes, Jesus doubled the lead for City as he scored from inside the box. The first half ended by 2-1 for City as Benzema scored in the 33rd minute.
In the 53rd minute, Phil Moden scored another goal for City which was brilliantly assisted by Fernandinho. But not even 2 minutes passed, and Vini Jr scored an amazing goal. Later, Bernardo Silva scored a Wonder goal and Benzema scored a Super panenka goal. The match ended by 5-3 before the final whistle blew.
Read more exciting news at Football Devils.