The Brazilian forward showed some insane level of control technique before scoring the third goal against South Korea, and fans have started comparing him with legend Ronaldinho.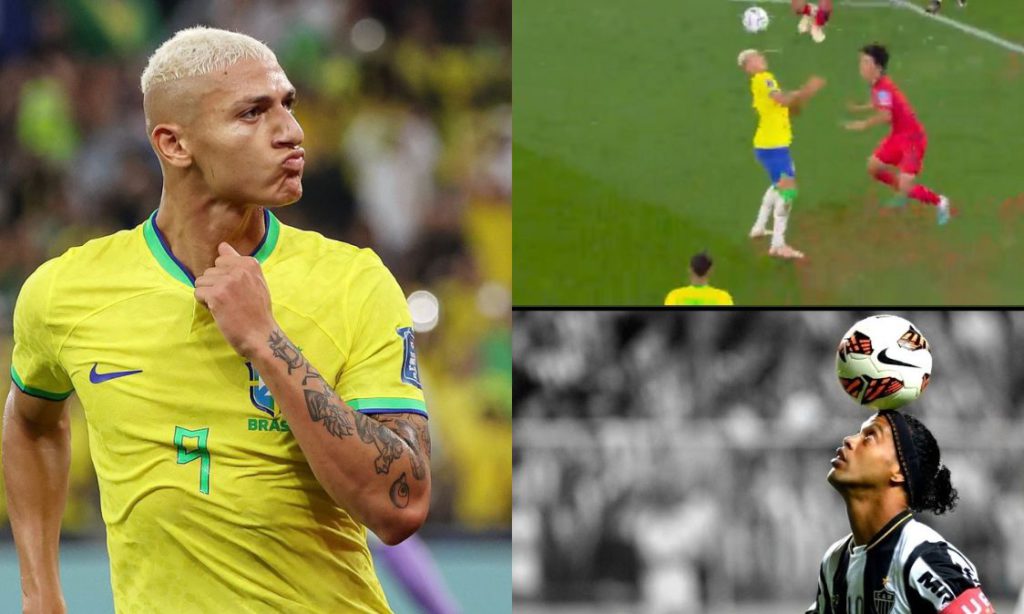 Richarlison against South Korea
Last night was an absolute banger for Brazilian football as they beat South Korea in the Round of 16 of the World Cup. They destroyed the Asian team in the first half, as the Brazilian scored all of their goals within the 36th minute of the match.
Vini Jr. scored the match's first goal with a cheeky shoot from within the box. Eight minutes later, Neymar hit an ice-cold penalty kick releasing the ball in the bottom right corner as the opponent keeper went opposite.
Then cometh Richarlison's insane trickery before he played a quick pass with Thiago Silva and fired the ball past the goalkeeper a minute before the half-hour of the match. Richarlison received the air ball from the Korean defender as he controlled the ball with his head before he fully controlled the ball despite a challenge from the opponent.
He passed the ball to Marquinhos, who passed toward Silva. Meanwhile, Richarlison made a forward run and received the ball from Thiago Silva before finishing with his left foot. What a skill by the 25-year-old forward.
The fourth goal for the Brazillian was scored by Lucas Paqueta in the 36th minute, and South Koreans had no chance. Though Paik Seung-ho scored the consolation goal for Korea, there was no coming back from the Brazilians' brilliant first-half performance.
Read more exciting news at Football Devils.