Ronaldo's late winner was denied as Juventus are stopped by Udinese In the first match of Juventus in Serie A.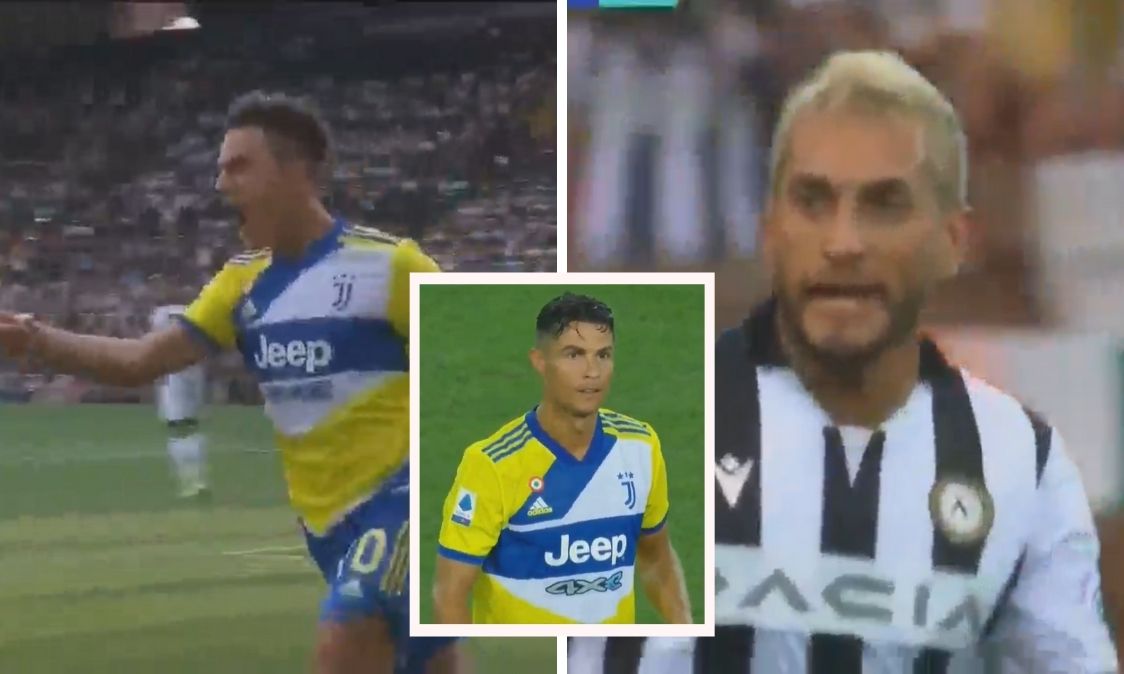 Juventus started their first match of the season with their star Cristiano Ronaldo on the bench. Paulo Dybala and Alvaro Morata lead the Juve front.
Udinese also started the match without their former captain Rodrigo De Paul. Rodrigo joined Atletico Madrid this summer.
First Half: An early lead by Juventus
Juventus took the lead in the 3rd minute of the game. Cuadrado combined with Bentancur who passed the ball in the middle of the box and Dybala made no mistake to give Juventus an early lead.
Udinese had their first chance of the game in the 9th minute. However, Szczesny made an easy clearance to the Pussetto ball.
Cuadrado doubled the lead with an easy strike from the right side. He beautifully passed three defenders before hitting the ball, he beautifully passed 3 defenders and hit the ball in the bottom left corner.
Juventus absolutely dominated the first half and lead the game by 2 in the Udinese home.
People also read: Lukaku scored his first goal for Chelsea as Chelsea outplayed Arsenal.
Second half: The Comeback
In the 50th minute, Juventus keeper made a decent save to the ball but couldn't hold it. While trying to recover the ball, Szczesny brought Arslan down and Udinese got the penalty. Pereyra hit the ball to the left corner but the keeper goes opposite and the host is back in the game.
In the 53rd minute, Morata made a strong heading to the pass of Sandro but it didn't go to the post. Juventus manager Allegri brought Chellini for Ramsey to hold the lead after the 15 minutes of the second half.
Finally, Allegri brought their main striker Cristiano Ronaldo in place of Alvaro Morata.
No team had any chances before Udinese striker Deulofeu scored a goal from the 10 yards. This time also Szczesny was the man that made a mistake in clearing the ball. And it's 2-2 for the host.
The substitute Ronaldo made an incredible header to hit the ball to the back of the net and everyone celebrated. But VAR calls Ronaldo's late winner an offside and a victory for Ronaldo's Juventus is denied.
An absolute drama between Juventus and Udinese as Juve shares the point with Udinese. They had the lead in the 95th minute but VAR ruled it an offside and the first match of Juventus in Serie A is an absolute disaster as Juventus are stopped by Udinese.
Read more news at FootballDevils.