Former Barcelona player Lionel Messi gave his reaction to the incredible comeback Real Madrid pulled against Manchester City. Just after Madrid overturned the scoreline, Messi could not resist but respond to the message. It seems Messi still hates his rival club Real Madrid.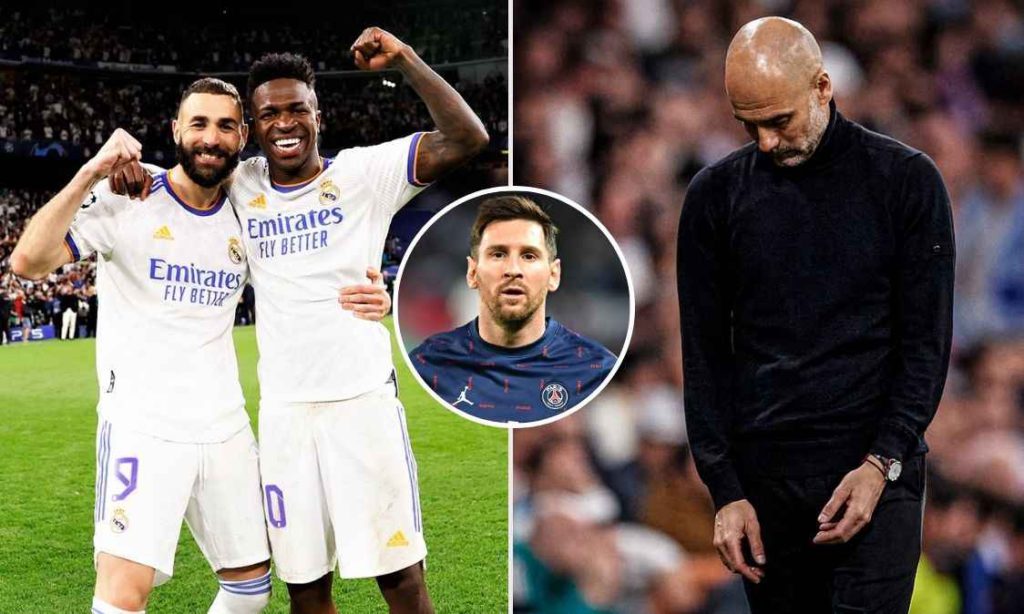 How did Lionel Messi react?
A shocking reaction from Messi has been revealed after the third goal from Benzema.
Sergio Aguero was in a live stream along with another Argentine footballer Carlos Tevez. They both were giving their reaction to the match. In the 95th minute of the match, Karim Benzema scored a penalty to give them a 3-1 lead.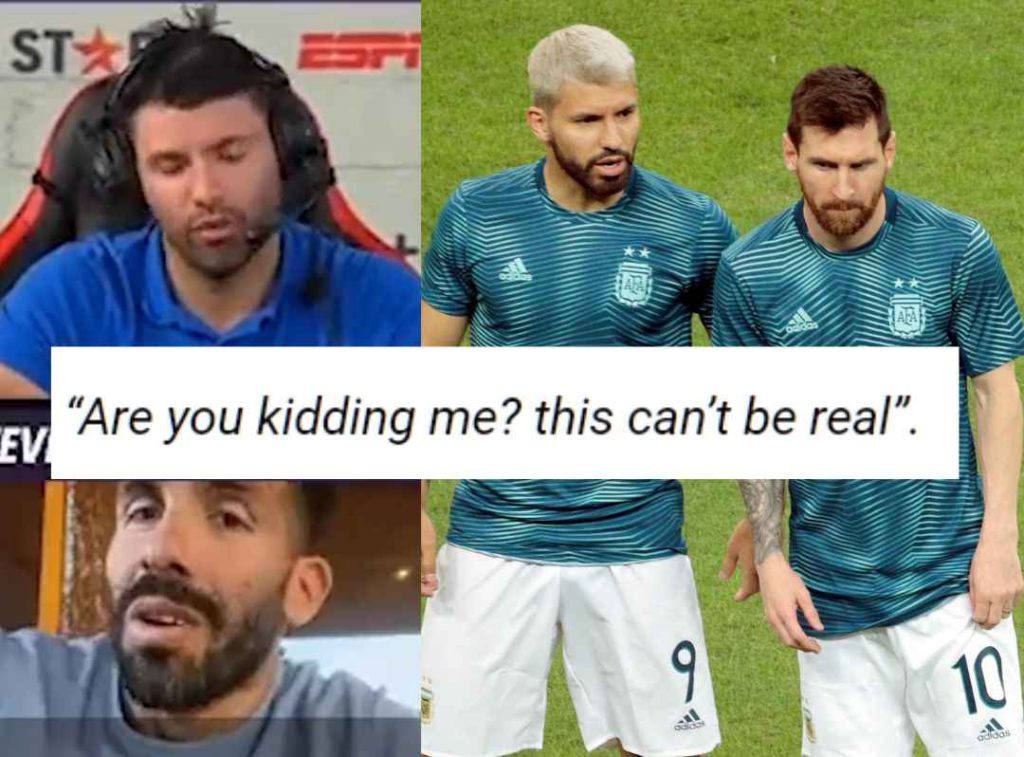 Read also: How Benzema and Vinicius Jr. showed Respect to Reece James
Suddenly, Sergio Aguero revealed a shocking message Messi sent to him. After a silence of about a few seconds, Aguero said,
"Hey, Leo is texting me. He said, "Are you kidding me? this can't be real".
And Aguero also expressed his frustration on the phone,
"" I'm working bro… I'm angry as f***." He added, "I can't believe this, just when I was saying that they were lucky, a penalty comes. I can't believe it."
Real Madrid Vs Manchester City
Real Madrid won the semifinal of the Champions League against City with a scoreline of 11 goals, 6 for Madrid and 5 for City. In the first leg of the match, City won by 4-3 at Etihad stadium.
For the second leg, City went to Stadio Bernabeu. But the final score was 3-1 in favor of the Spanish club. So, in aggregate, Real won the tie by 6-5 goals.
Madrid will face Liverpool in the final of the UCL. The match will be held on May 28, 2022, in Stade de France in Saint-Denis, France.
Read more exciting news at Football Devils.