A video clip of Real Madrid's winger Vinicius Jr. is currently going viral on social media where he was seen pushing away a boy who was trying to take a photo with him. Immediately, he was smiling as he took photos with other girls.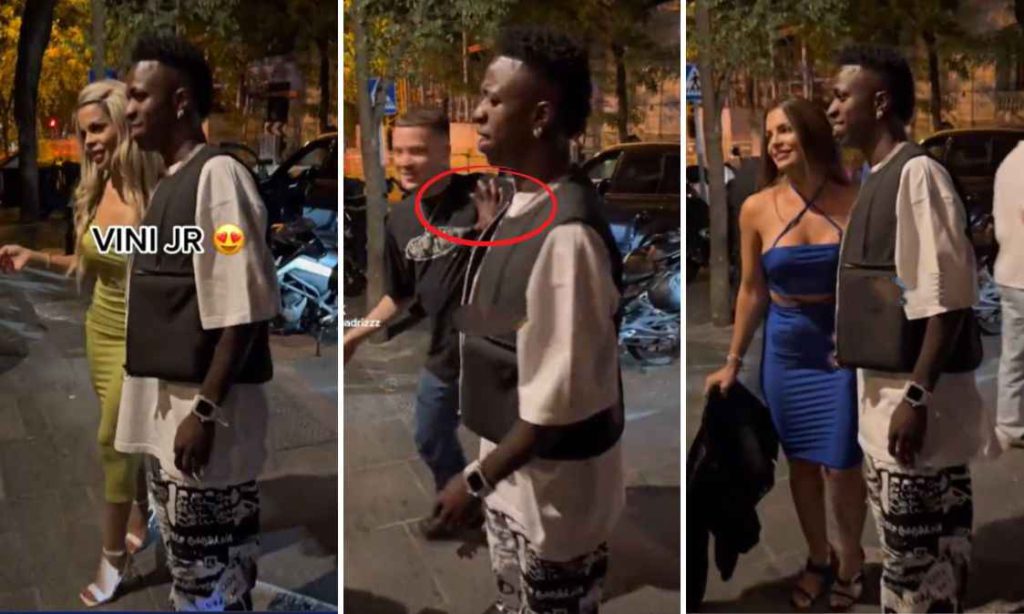 Did Vini Really reject a boy for a photo?
Vinicius Jr. is one of the most exciting footballers in the world. His speed, dribbling, and capacity to play with defenders have impressed football fans. A month ago, he came into the limelight when a Spanish official mocked him racially.
Besides, fans have also spotted the Brazilian lefty winger commenting on different girls' photos. Clearly, the boy loves WOMEN.
A similar case happened when Vini Jr was recorded in the streets of Madrid taking photos with girls, FAN GIRLS. After he posed for a fan girl, suddenly a boy came to take a photo with the footballer. With a frown, he pushed away the guy.
But hold on, he didn't push away the boy because he was in a hurry. Seconds later, he posed with another girl who was smiling all the way.
What is the Reality?
After the video went viral, Vini was hugely criticized by the netizens on different social media. However, we have found the truth behind pushing the guy.
In reality, the boy who came to take a photo with Vinicius was his friend and they have been the closest mates for a long time. The boy JOKINGLY came asking for a photo knowing that he was busy clicking for ladies.
As per sources, the friends live close to each other.
Read more exciting news at Football Devils.